Ex-cricketer dead, son held
Neighbours complain that the two used to have frequent drunken brawls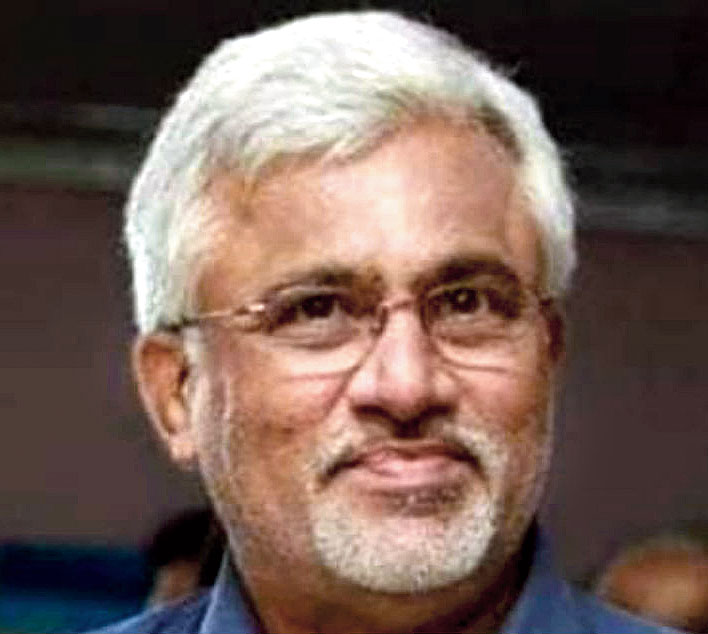 ---
---
The son of a former Ranji cricketer was arrested on Wednesday in connection with the death of his father whose body was recovered from his house near Manacaud in Thiruvananthapuram on Monday morning.
Jayamohan Thampi, 64, was found dead in his living room after a sweeper complained of stench emanating from the house. The inquest revealed that Thampi had died more than 30 hours before his body was found.
A wicketkeeper-batsman, Thampi had played for Kerala in Ranji Trophy from 1979 to 1982. Thampi, who hailed from Alappuzha, had also captained the State Bank of Travancore cricket team for many years and retired as deputy general manager of the bank.
Police took his son Ashwin into custody on Tuesday after neighbours complained that the father and son used to have frequent drunken brawls.
On Wednesday, police said Ashwin had confessed to having punched his father on the nose twice in an inebriated condition, which led to Thampi hitting his head on the wall and sustaining an injury. Ashwin told cops he dragged his father to the living room and left him there unattended.
"They had engaged in a heated argument over money to buy liquor," circle inspector Biju told reporters in Thiruvanathapuram.
Assistant commissioner of police R. Prathapan Nair told The Telegraph that Ashwin was produced before a magistrate on Wednesday afternoon and remanded in 14-day judicial custody. "He has been booked under Section 302 of the IPC for murder," he said.