CPI urges Pinarayi Vijayan government to oppose draft EIA notification
Rajya Sabha member Binoy Viswam on Monday reminded the Left government that it had a duty to show the right path to the rest of the country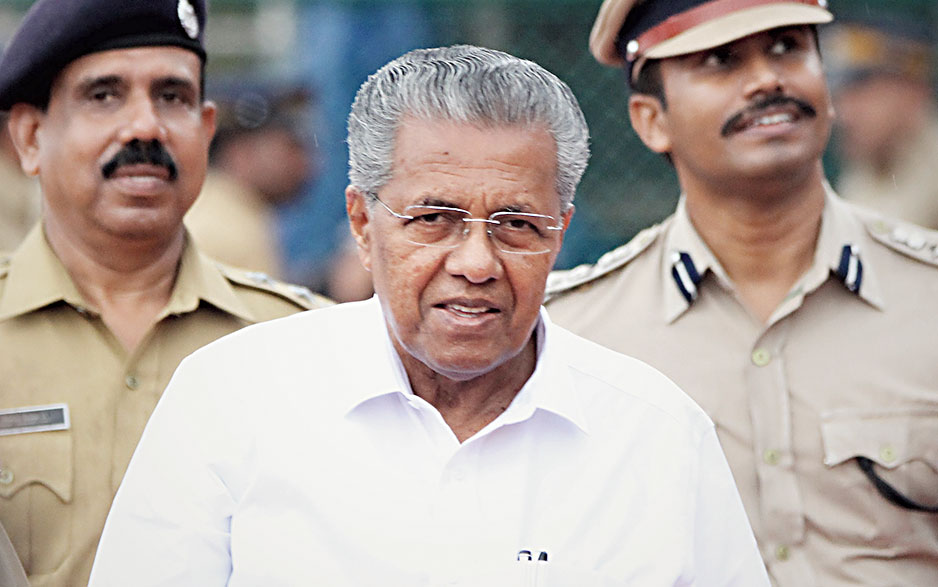 ---
---
A senior CPI leader has openly urged the Left government in Kerala to file its objections to the draft environment impact assessment notification before the last date on Tuesday.
Rajya Sabha member Binoy Viswam on Monday reminded the Left government that it had a duty to show the right path to the rest of the country. "I am not someone who thinks what the Kerala government says is only (meant) for Kerala," Viswam told The Telegraph on Monday. The CPI is a partner in the CPM-led coalition government in the southern state.
"The LDF government of Kerala is liable to show the right path to the country when the BJP governments at the Centre and states follow the path of environmental degradation and anti-people policies," he said.
The EIA is a process under the Environment (Protection) Act, 1986, preventing industrial and infrastructure projects from being approved without proper evaluation and scrutiny. This process is essential for ensuring every project passes through the rigours of the EIA prior to the grant of an environmental clearance.
Some of the major concerns about the draft EIA 2020 are that it allows hitherto non-permissible projects without even prior clearance of the environment ministry. This includes petroleum and petrochemical industries, biomedical waste treatment plants, pesticides and construction activities, all of which were disallowed by the existing EIA.
The new EIA also reduces the time for public response from 30 to 20 days.
Viswam's statement came with just a day to go for states and other stakeholders to respond to the Union ministry of environment, forest and climate changes to the amended EIA that has already been widely criticised by environmental groups over the dilution of the old notification on preserving nature.
"When Kerala witnessed heavy flooding in 2018, our chief minister (Pinarayi Vijayan) had declared that the new Kerala we are going to build will not be the old Kerala and it would be a Kerala that respects nature," recalled Viswam.
"I feel those words have great relevance. So the LDF's promise is for development that respects nature and respects the people," he said.
"The response is (already) delayed. But the government has to call for withdrawal of the notification with the full realisation that EIA 2020 is dangerous for the environment," said Viswam.
P.A. Muhammed Riyas, the national president of the CPM's youth wing, the Democratic Youth Federation of India, said: "There is no doubt that the LDF government will convey its objections and oppose this draft. But my question is what are the Congress-ruled states doing about it?
"If cleared, this draft will straightaway write off our natural wealth to large corporations. This an anti-democratic and anti-people proposal that will destroy our nature."