Sunny side up for Michel in CBI custody
Extradited middleman in AgustaWestland case served English breakfast, grilled on either side of 3-hour sleep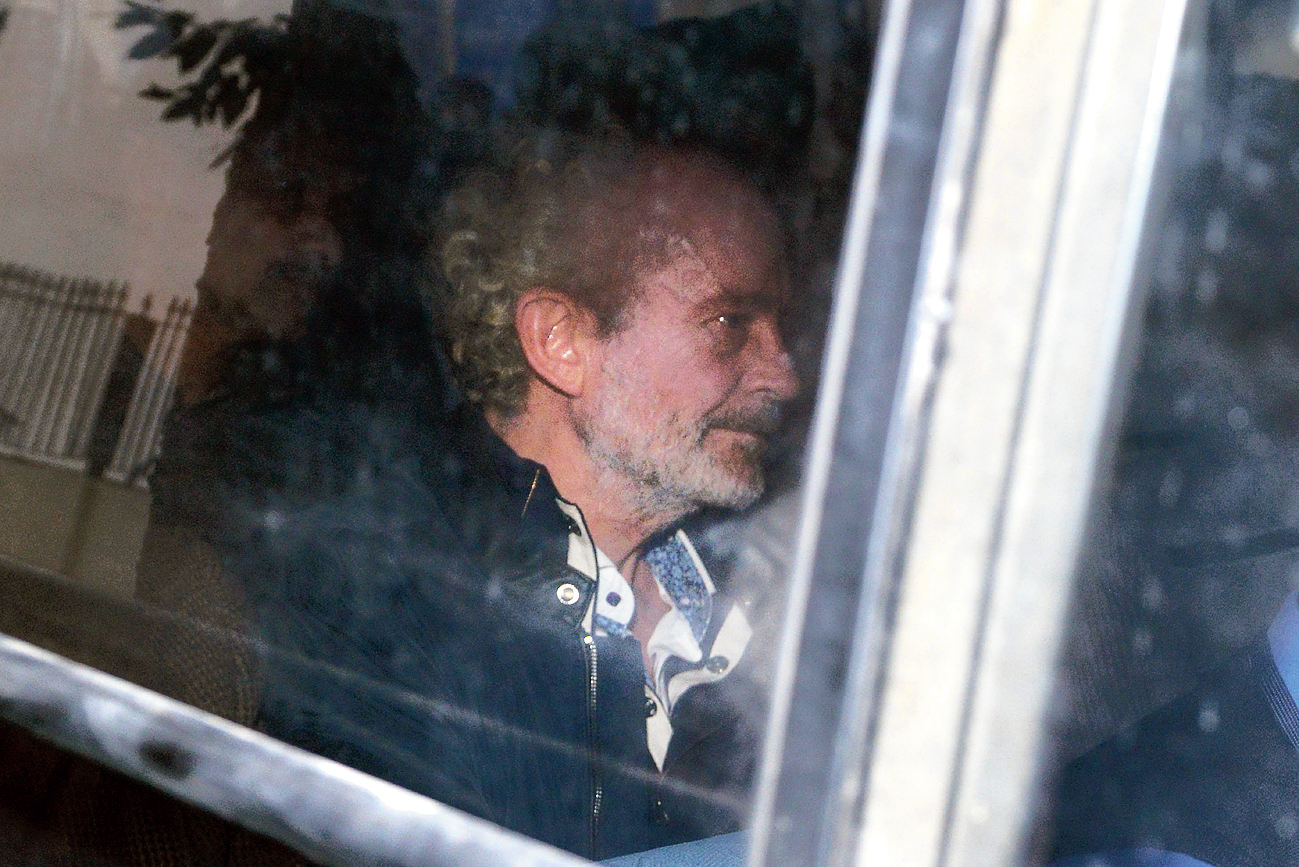 ---
---
British middleman Christian Michel, extradited from Dubai on Tuesday night in connection with the AgustaWestland chopper scandal, is being served English breakfast and food of his choice while being in solitary confinement at the CBI headquarters here.
Michel, 54, who is accused of bribery in the Rs 3,600-crore VIP chopper deal that was ultimately cancelled by the UPA government, will remain in CBI custody for five days, a Delhi court ordered on Wednesday. He had been arrested by CBI officers as soon as he landed and brought to the agency headquarters at Lodhi Road.
The British national is the lone occupant of the 20ft-by-10ft cell on the ground floor of the CBI's 11-storey headquarters.
The cell is spacious compared to the usual dingy police station lock-up and has a table and a chair, a TV set and attached toilet-cum-bathroom, besides a CCTV camera to keep an eye on the accused. The CBI lock-up has automatic room heating during winter.
"We served him an English breakfast of sausages, toast, fruits and a sunny-side-up egg today morning since he asked for it. The food was ordered from a south Delhi restaurant. Mineral water bottles and tea/coffee are being provided from the CBI canteen," an agency officer said.
Police stations have cramped and dimly lit lock-ups and the food usually served is dal, roti and sabzi.
The officer said: "Michel is the lone occupant of the lock-up. So there is no point in hiring a cook for one person. Since he is an A-class prisoner and is accustomed to a certain standard of life, we are ordering food for him, as we do in case of high-profile accused."
Another officer said: "It does not mean that we are providing luxury to under-trials or spending from our pocket. The budgetary allocation for the CBI for expenses incurred on the upkeep of accused persons in custody is much higher than that for police stations. It is also because the agency most of the time has to deal with high-profile accused, including politicians, in corruption cases."
The CBI, he said, does make concessions when it comes to high-profile accused and provide food of his or her choice during custodial interrogation.
Some CBI officers recounted how in November 2015 deported don Chhota Rajan had taken them by surprise by asking for a Vegemite spread, baked eggs with spinach, cheese sandwich burgers and cornflakes with milk, saying he had developed western food habits while living abroad for the past two decades.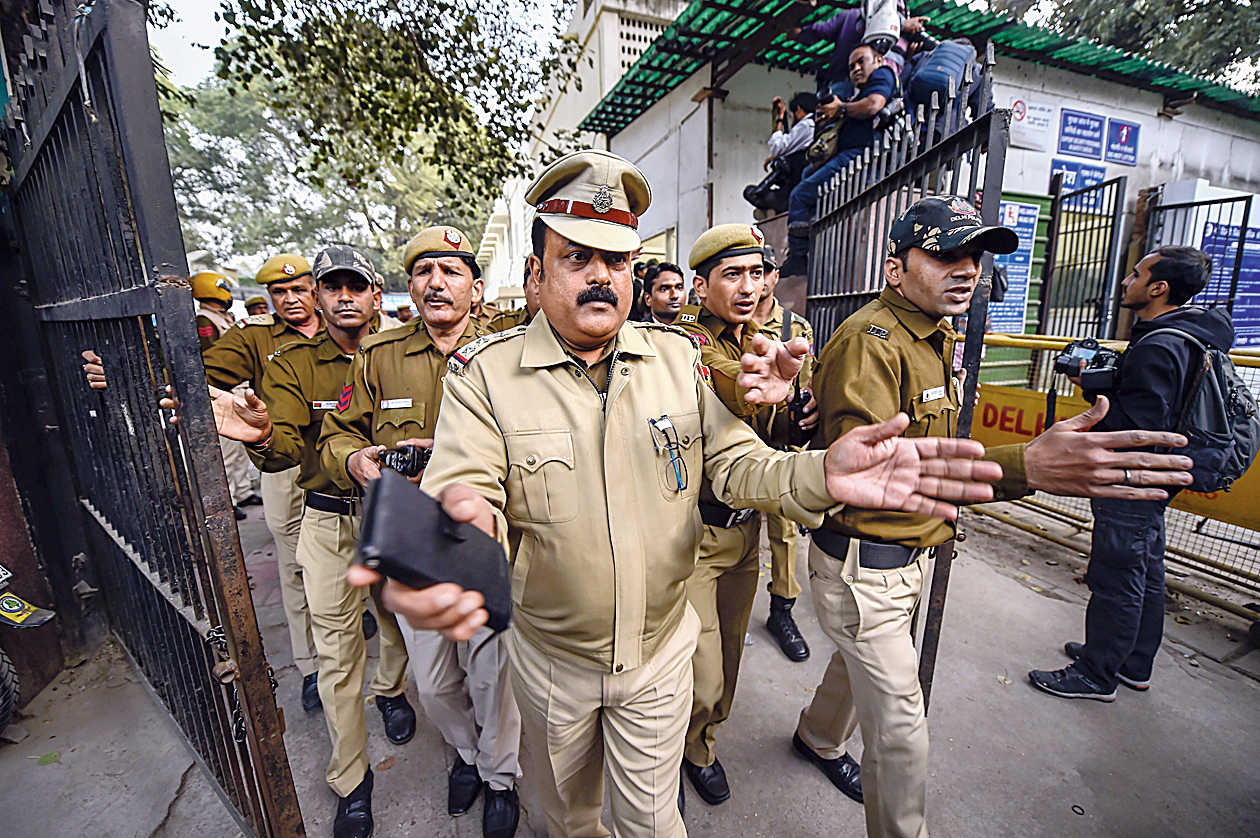 A former CBI director said a stay in the CBI lock-up meant facilities similar to five star luxuries.
"The accused also get soft beds, a pair of blankets and a pillow. The stay in the CBI lock-up is comfortable, be it summer or winter," he said, adding that in police lock-ups accused persons have to share space with hardened criminals in poorly lit cells often infested with mosquitoes.
Asked whether the agency was providing Michel special privileges, CBI spokesperson Abhishek Dayal said: "He is being treated like any other accused person."
Dayal said Michel had complained of anxiety inside the lock-up. "Doctors were called and they gave him medicines."
The CBI had sought 14 days' custody of Michel but special CBI judge granted five days.
Earlier judge Arvind Kumar had allowed discussions between Michel and his advocate for five minutes. Michel's advocate requested the court to send him to judicial custody, which the court rejected. Michel did not speak to reporters while being escorted out of court.
The CBI sources said Michel underwent intense questioning on money trail and the identification of documents related to the deal.
"He was allowed to sleep for three hours from 4am before being served breakfast. After 7am he was again subjected to questioning. He is a very hard nut to crack and is not co-operating," said an officer.
The CBI, he said, is likely to make Michel an approver in the case if he promised to help the agency in the probe.
The Congress on Wednesday night expelled Aljo K. Joseph, counsel for Michel, from the party and removed him from the post of Youth Congress legal department national in-charge following a controversy over his taking up the case.