Elgar Parishad case: Arrest of Ambedkarite scholar Anand Teltumbde feared
He has been linked to alleged inflammatory speeches at the 2017 Elgar Parishad meeting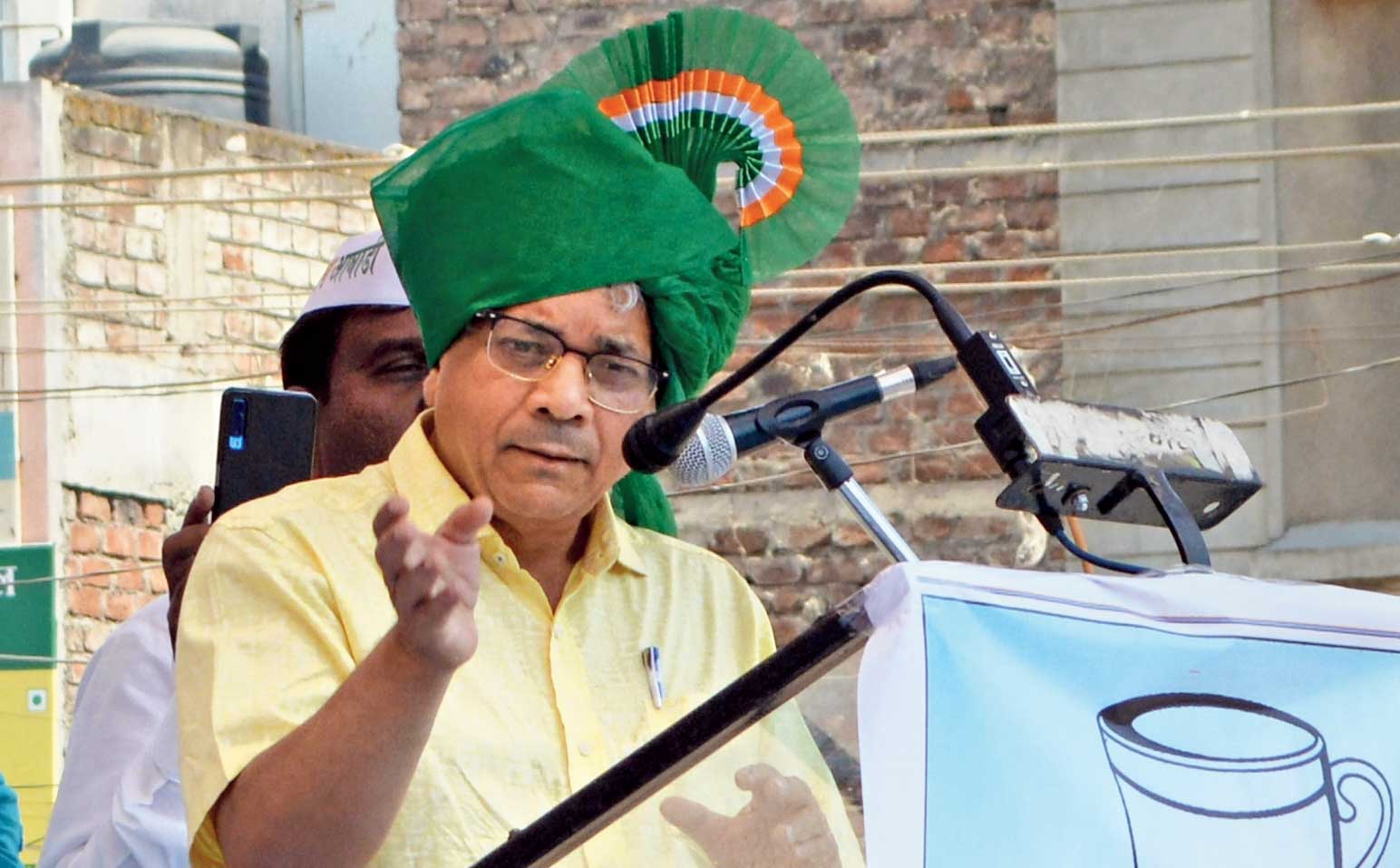 Prakash Ambedkar said that Teltumbde and five others faced possible arrest in the case, which was recently taken over by the National Investigation Agency.
(PTI)
---
New Delhi
|
Published 29.02.20, 10:03 PM
|
---
Dalit politician Prakash Ambedkar on Saturday alleged the government planned to arrest Ambedkarite scholar Anand Teltumbde in connection with a two-year-old Elgar Parishad meeting in Pune, where provocative speeches were allegedly delivered.
Caste clashes had erupted in nearby Bhima Koregaon on January 1, 2018 — a day after the December 31, 2017, Parishad meeting of which Teltumbde was one of the alleged organisers.
Prakash said that Teltumbde and five others faced possible arrest in the case, which was recently taken over by the National Investigation Agency.
"Vendetta politics is being played. Nothing (suspicious) has been confiscated from Teltumbde. His name is not in the FIR," the former MP told a group of journalists here.
"The police could not lay their hands on me. Now they are targeting my brother-in-law (Teltumbde)."
Teltumbde had been arrested in the Elgar Parishad case a year ago but had to be released soon because he had already obtained four weeks' protection against arrest from the Supreme Court. He then moved court for anticipatory bail, which Bombay High Court eventually rejected on February 14 this year.
While Teltumbde plans to petition the Supreme Court, his well-wishers fear he may be arrested before that.
Prakash stressed that Teltumbde had worked for Bharat Petroleum for four decades, even serving as its executive director, and had also been managing director and chief executive officer of Petronet India. Appointments to such key posts are done only after thorough background checks, he said.
A former Supreme Court judge, Justice P.B. Sawant, had formed the Elgar Parishad to talk to all sections of people in Maharashtra to reduce the acrimony between Marathas on the one hand and Dalits and OBCs on the other. The issues dividing these groups were the Maratha demand for a dilution of the SC/ST (Prevention of Atrocities) Act and for a special quota for themselves.
A day after the Parishad's December 31, 2017, meeting, caste violence broke out when Dalits gathered at Bhima Koregaon to celebrate the bicentennial of a battle in which Dalit-dominated colonial troops had defeated the Brahmin Peshwa's army.
Ten well-known social activists were arrested 18 months ago in a related case and nine of them are in jail. Pune police claim these 10 accused have links with Maoists who allegedly plotted to assassinate Prime Minister Narendra Modi.
Teltumbde has not been linked to any assassination plot but to the allegedly inflammatory speeches at the December 31, 2017, meeting.
"In a caste-based society, there will be upheavals which may not be detrimental to the nation. We appeal to the Supreme Court to take a considerate view and ensure that no person is denied liberty," Prakash said.
He highlighted that the Pune police's affidavit in the Supreme Court accused Hindutva activists Milind Ekbote and Sambhaji Bhide of instigating the Bhima Koregaon violence.
The new Maharashtra government has withdrawn 348 of the 546 cases relating to the violence. Prakash said the state government should clarify whether the case that names Bhide and Ekbote had been withdrawn.
Prakash opposed the Citizenship (Amendment) Act, National Register of Citizens and the National Population Register, saying they would hurt the Dalit, tribal and nomadic communities the most because they lack documents.
Prakash said a Save Nation Save Constitution Coordination Committee would organise a march to Jantar Mantar in Delhi on Wednesday.