Election Commission tweets content from a controversial Right-wing website
Twitter erupted with ridicule and criticism, with users questioning the rationale behind EC choosing OpIndia content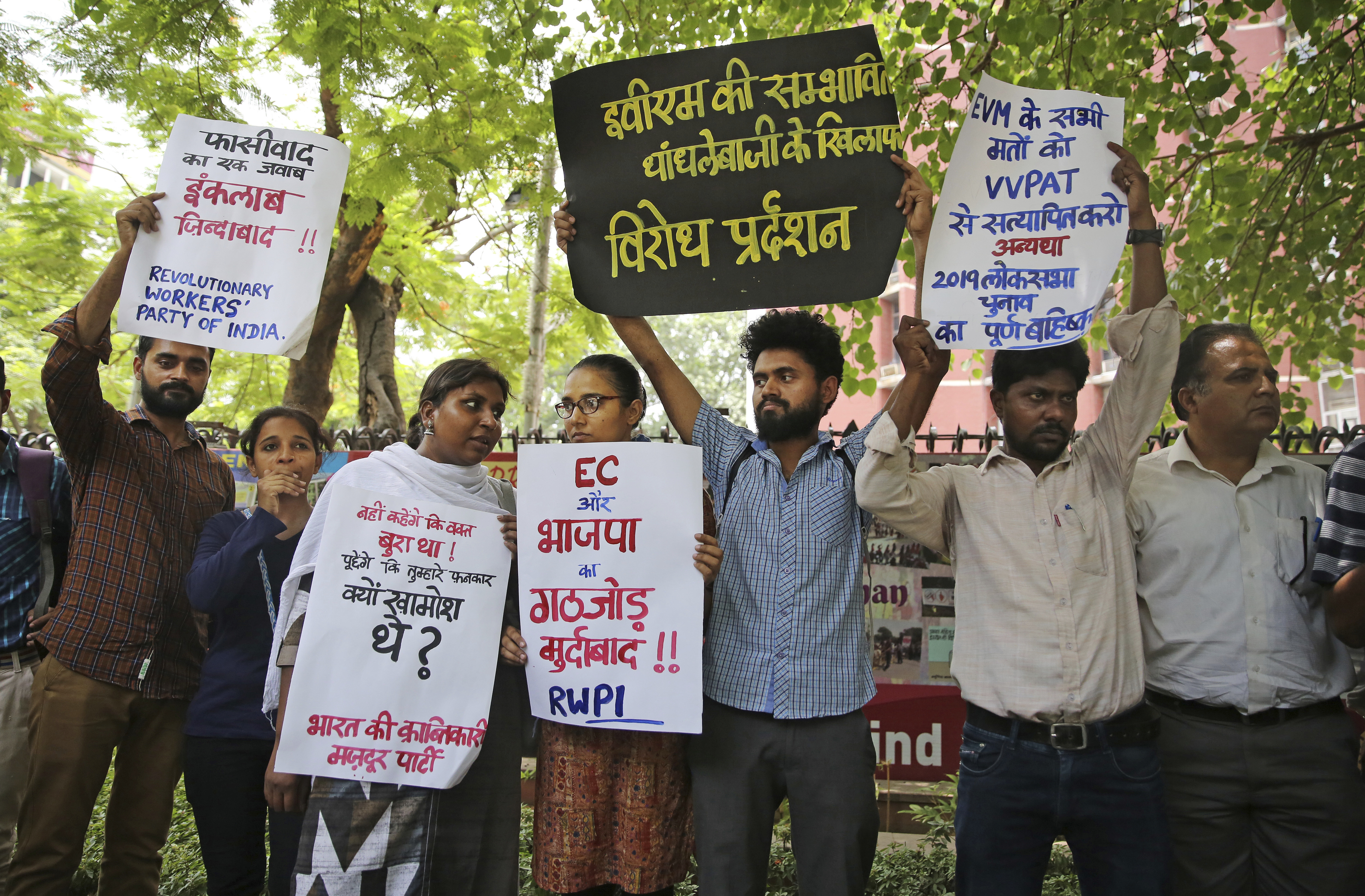 ---
Calcutta
|
Published 22.05.19, 09:33 PM
|
---
Returning Officer Bhadrachalam cites his hands-on experience of conducting elections ...explains how the whole process of voting through EVM has checks and balances.... that chances of manipulating machine and influencing outcome is ZERO. pic.twitter.com/6OXoFHJb0D

— Sheyphali Sharan (@SpokespersonECI) May 22, 2019
The OpIndia content that the EC had earlier shared had the headline: "IIT graduate and an IAS officer explains in detail why EVMs can't be 'hacked' or 'tampered' with."
The unusual choice by the constitutional body raised more eyebrows when it emerged that the first-person account had been taken from the website Quora, where questions are asked, answered and edited by Internet users.
OpIndia, while reproducing the answer, had prefaced it thus: "Numerous political parties and journalists and activists with hidden political agendas have attempted to discredit EVMs after Exit Polls hinted at a clear NDA victory in the 2019 Lok Sabha elections. The Election Commission has issued several clarifications over the entire matter and assured that all protocols and guidelines are being followed. In spite of that, the 'Compulsive Contrarians' will choose to rather believe in their own versions of fantasy rather than objective reality."
On Wednesday, the EC shared a link to the OpIndia item and tweeted: "Safeguarding your vote! Know how #EVMs are fool-proof enough not to be hacked or tampered with."
Twitter erupted with ridicule and criticism immediately, with users questioning the rationale behind choosing OpIndia as an answer to allegations of EVM manipulation.
"Shocking EC using BJP supported FakeNews site opindia's article to assure voters about EVMs! Is EC deliberately trying to destroy its own credibility or has the handle been taken over by BJP IT Cell?" the CPM tweeted.
Twitter user Deepanjana wrote: "The ECI — supposedly THE authority on EVMs — is posting an article from Opindia, which relies upon answers posted in Quora, to establish EVMs are tamper-proof. I can't think of a better way to convince everyone who sees this tweet that EVMs are dodgy."
Author and journalist Raghu Karnad retweeted the following tweet: "…I wasn't worrying much about #EVMs before, but I am now…."
Some of the articles published on OpIndia on Wednesday mocked the "opposition parties' EVM clown car" and criticised author Romila Thapar for writing for the "racist" New York Times.
The Election Commission on Wednesday tried to substantiate its stand that electronic voting machines (EVMs) are tamper-proof by sharing on social media a first-person account carried by a controversial Right-wing website.
The commission deleted the tweet after a backlash. Late at night the chief EC spokesperson uploaded the text of the first-person account but without the OpIndia link.
The account is attributed to an IAS officer who claimed to have "conducted" elections in Telangana.
Spokesperson Sheyphali Bhargava Sharan said the "re-done tweet" was uploaded as the contents of the article were "very apt" and that a returning officer's "hands-on experience is as authentic an ECI literature as it can get… irrespective of the digital platform where one gets to read". In the tweet, Sharan said the chances of manipulation and influencing the outcome was "ZERO".