'Moneylender' government
58% of the announcements over past 3 days were about loans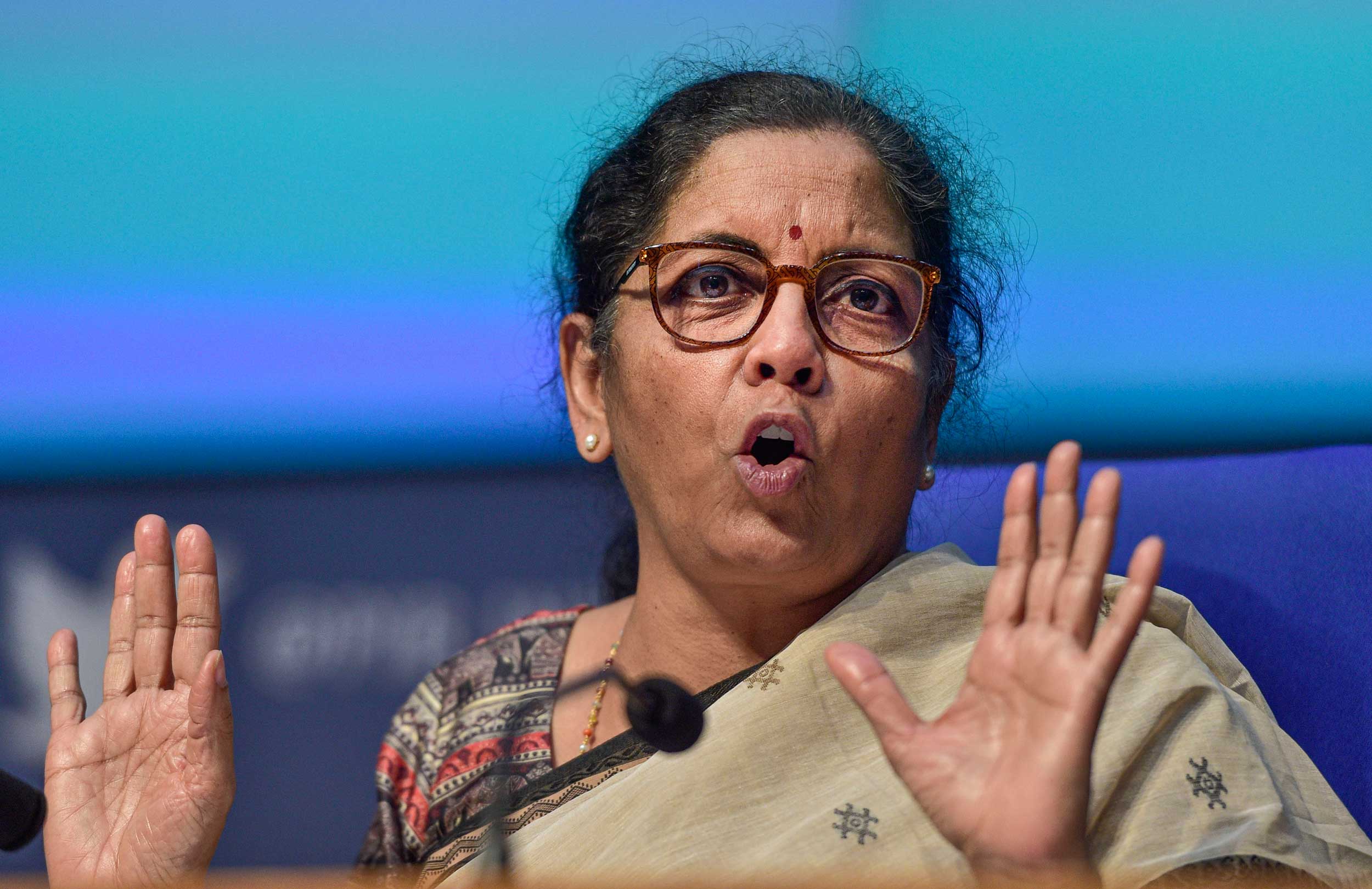 ---
Calcutta
|
Published 16.05.20, 08:54 PM
|
---
Non-banking finance companies, beware. India has a "non-banking finance minister" now.
Nirmala Sitharaman, Union finance minister and the official town crier for Prime Minister Narendra Modi's "Rs 20 lakh crore" package, has been announcing loan after loan, which is being passed off as evidence of the government's generosity or benevolence to tide the country over the Covid crisis.
"This economic package is for that labourer of the country, for the farmers of the country who are working day and night for the countrymen in every situation, every season. This economic package is for the middle class of our country, which pays taxes honestly and contributes to the development of the country," Modi had told the nation on Tuesday.
The announcement of the nitty-gritty was left to Sitharaman, who has been faithfully doing so every day at 4pm, ably assisted by Anurag Thakur who has re-skilled himself as minister of state for translation (Hindi).
However, loans account for at least Rs 6.3 lakh crore of the Rs 10.7 lakh crore worth of announcements made in the first three days. This means that over 58 per cent of the announcements between Wednesday and Friday were about loans.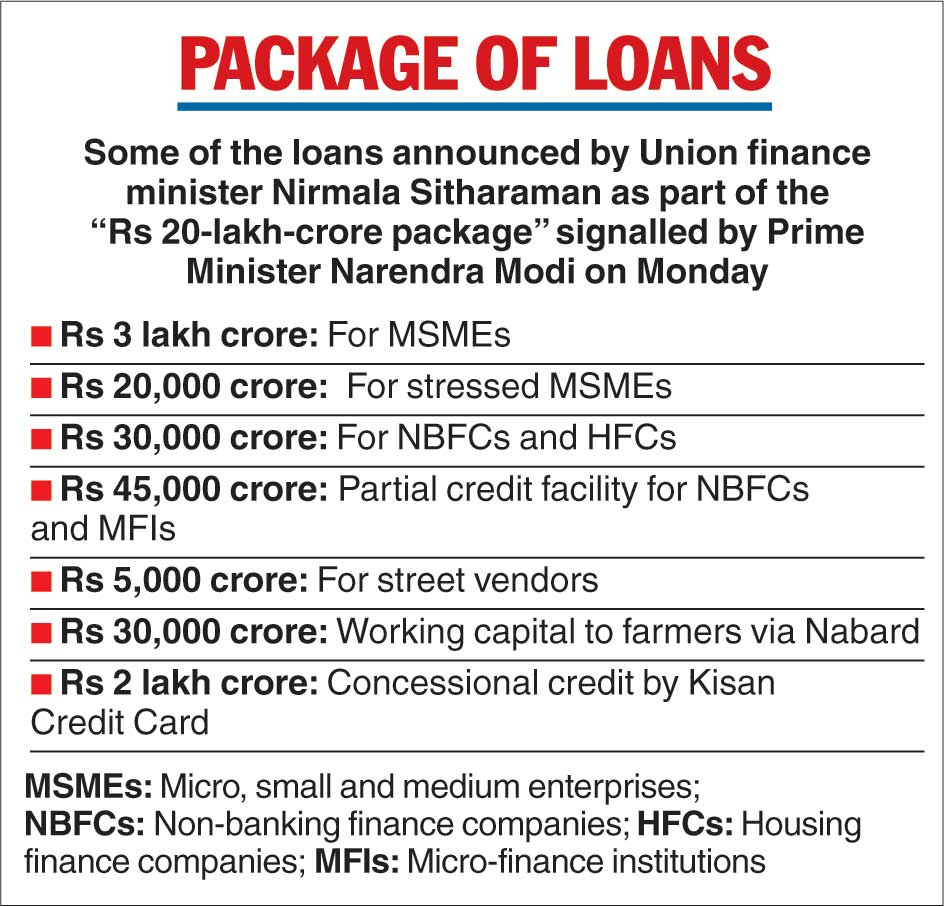 In common parlance, the meaning of loan is "an amount of money that is borrowed and has to be paid back". A loan is by no means a sacrifice by the government in aid of those in distress.
Congress leader Rahul Gandhi on Saturday pleaded with the Narendra Modi government not to behave like a "moneylender" with people, pointing out that compassion, not business, should be the guiding force behind government responses in times of distress.
"When the child gets hurt in an accident, the mother doesn't offer a loan," Rahul said, drawing on the mother-child analogy to define the relationship between the State and its citizens.
"She gives him whatever the child needs. Bharat Mata ko apne bachchon ke sath sahukar ki tarah kam nahin karna chahiye (Mother India should not act like a moneylender with her children)."
In economic terms, easy and cheap disbursal of loans or more liquidity can indeed act as a catalyst for industrial ventures. But banks are now flush with cash and there has been little demand for loans because of the adverse economic environment.
One solution is to help fuel the demand for goods by making more cash available to people. The Modi government has stubbornly refused to do so till now.
Sitharaman's first tranche of the relief package has a curious component: Rs 6,750 core, from a reduction in EPF (employees' provident fund) contributions by workers and businesses for three months.
This is a bewildering, if not shameless, addition to the package: the Centre is asking employers to contribute less and allowing employees to take away more of their own money from what would have been their savings. The Modi government is counting it as an element of its own generosity.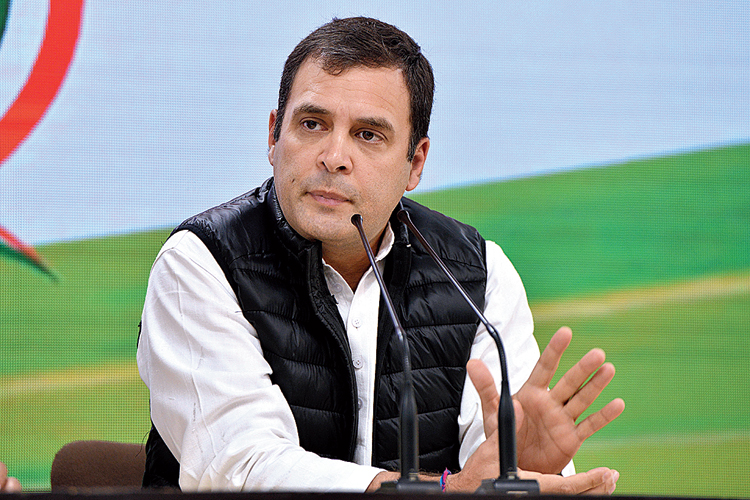 Rahul, while interacting with the regional electronic media through videoconferencing, was as direct as possible, articulating in easily digestible language what he and several leading economists have been advocating since the start of the Covid-19 crisis in India.
"India is in crisis. Everybody is in distress — farmers, labourers, small business, big business…. Millions of our people are walking home; no food, no water. I am seriously disappointed by the nature of the financial package. It should not be loan, credit. It should be assistance — direct money transfer into their accounts," Rahul said.
Rahul stretched the emotive analogy, aware of its political impact. "Parents help children for two reasons — affection, and because children are their future. The same way, these migrant workers are our future. They built India and they will nurture us in the future. Have faith in them. Give money in their hands without a single thought. They should have the confidence that the country is holding their hand in this crisis. And this is the worst time of their lives. Such a time will not come again."
Asking Prime Minister Narendra Modi to reconsider the package, Rahul said: "I am told the reason why the government is not giving money directly is the fear of a downgrade by foreign rating agencies. I want to tell the Prime Minister, ratings are made by our workers, farmers, small businesses. They need us now. Don't think of videsh, think of our own people. They will take care of ratings. Take decisions on the basis of India's heart, not foreign agencies."
Rahul contended that any presumption that the worst was over would be fallacious and said: "Toofan to abhi aane wala hai, aayega (The storm is about to come; it will). The storm of economic devastation. Many people are going to be hurt by this. Even corona hasn't disappeared. But we have to exit the lockdown. We will have to open intelligently. To restart the economy without sacrificing the vulnerable people, the old and persons with co-morbidities like diabetes, lung problems and hypertension."
He refused to applaud the long-term strategies that the package announced by the government envisaged, saying: "We have to think about the present. Can't imagine the future without the present. The people are in crisis today and we will have to help them now. Right now."
He said the government would have to empower the states financially, implement a Nyay-like (minimum income guarantee) scheme for at least four-five months, make advance payments for the rural job scheme MGNREGA and trigger demand to kick-start the economy.
Asked about the government's failure to test larger numbers of people for the virus and its delayed response to the pandemic --- Rahul had sounded an alert in February --- he said: "What had to happen, happened. I am not interested in finger-pointing. Our job as Opposition is to mount pressure on the government and I am sure they will listen if we try to convince them with love. Pyar se. I am pleading with the government to give money. What they have done is good, not bad, but they should also give money directly."