EC refuses to share dissent notes on Narendra Modi
EC had said dissent notes and minority views would remain part of the records but not be part of its order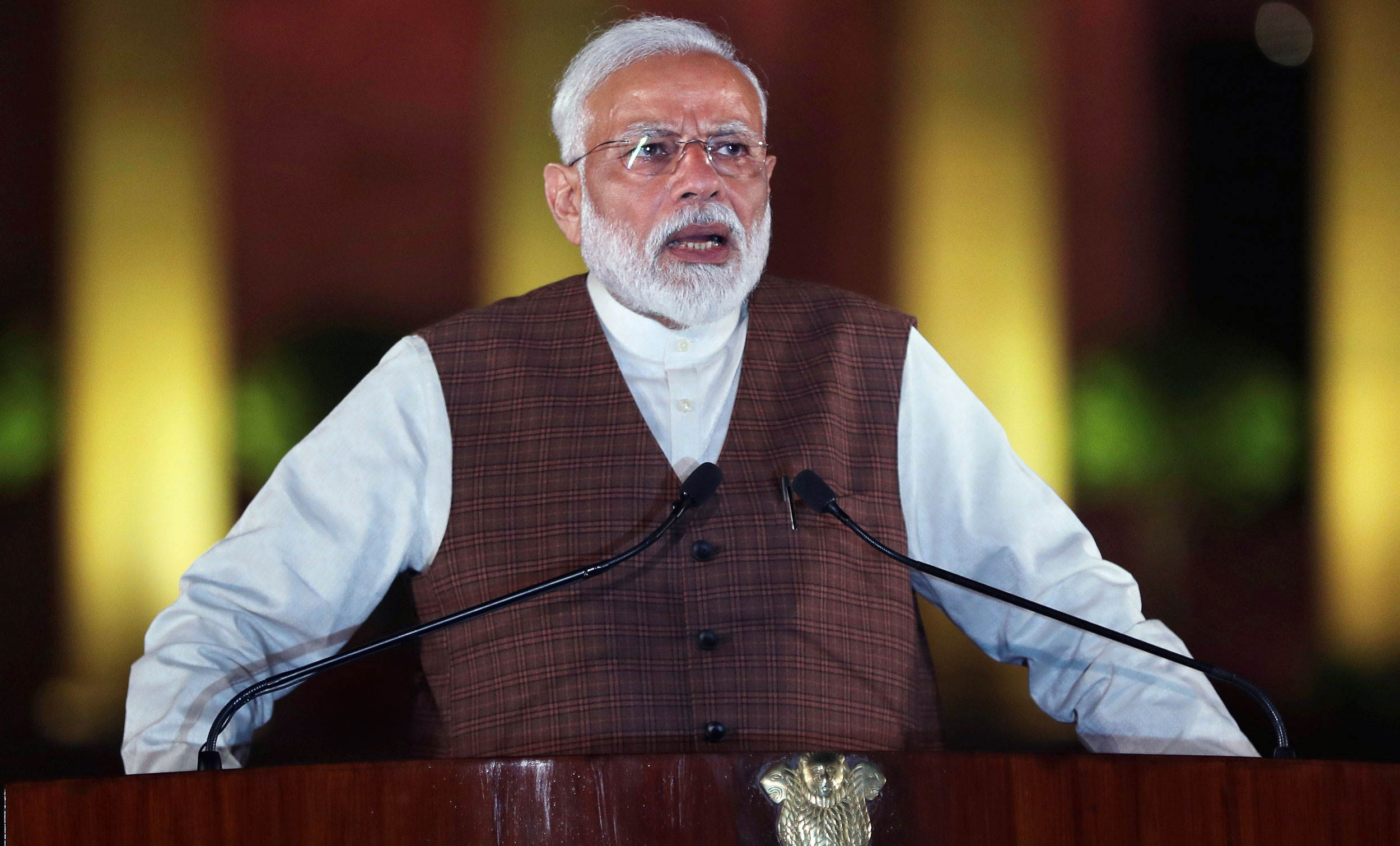 ---
---
The Election Commission has refused to disclose the dissent notes one of its commissioners had given over clean chits that Prime Minister Narendra Modi had got for some of his speeches that were examined for violations of the model code of conduct.
The poll watchdog cited Section 8(1)(g) of the Right to Information Act that exempts disclosure of information "which would endanger the life or physical safety of any person or identify the source of information or assistance given in confidence for law enforcement or security purposes".
A Pune-based RTI activist, Vihar Durve, had sought election commissioner Ashok Lavasa's dissent notes on speeches Modi had made at several rallies. The commission also cited the same section — often used by government bodies — to deny information Durve had sought about the procedure the panel had followed in arriving at the decisions. Durve has the right to move the EC's appellate authority and finally the Central Information Commission.
When asked to comment, Lavasa told The Telegraph: "You should ask the authority that has sent the reply." The EC spokesperson is yet to clarify whose life it thinks could be endangered.
Lavasa had reportedly given 11 dissent notes and finally recused himself from cases after the EC omitted mention of his dissent in replies to complainants.
The "full commission" of chief election commissioner Sunil Arora and members Lavasa and Sushil Chandra had deliberated on the contentious issue, after which the EC had said dissent notes and minority views would remain part of the records but not be part of its order. On May 21, the panel ruled there was no need to mention dissent in the final orders or replies as the cases were not quasi-judicial in nature.
On April 1, Modi had said in Wardha, Maharashtra, while referring to Rahul Gandhi's decision to contest from Wayanad in Kerala: "They are now compelled to take shelter in a place where the majority is in the minority."
On April 9, he said in Latur, also in Maharashtra: "My first-time voters, can you dedicate your first vote to the valiant soldiers who carried out the air strike in Pakistan's Balakot?"
He repeated the Balakot pitch in Varanasi on April 25.
On April 21, he said in Barmer: "Have we kept it (the nuclear button) for Diwali?"
The same day he had said in Patan: "Pakistan announced to return the pilot… else it was going to be a qatal ki raat."
Modi had made these comments after the poll panel had directed that activities of the armed forces shouldn't be used for political propaganda.