'Dynasty' murmurs over Mayawati nephew
BSP chief puts Akash Anand third on list of 20 'star campaigners'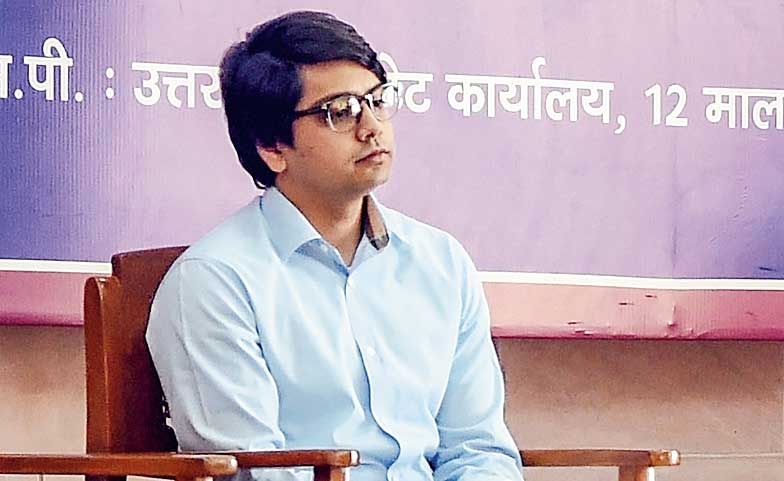 ---
|
Lucknow
|
Published 23.03.19, 08:54 PM
---
Mayawati has included her 24-year-old nephew Akash Anand in the list of "star campaigners" the party has submitted to the Election Commission, surprising her lieutenants because of her declared aversion to dynasty politics.
A Bahujan Samaj Party insider said that Mayawati had recently forbidden party functionaries and the media from discussing Akash.
"She told us at a meeting two months ago that Akash is an MBA from a private institute in London and was looking after her Twitter account. She told us not to talk about him in public," a BSP politician who didn't want to be named said.
"The party president had promised us she wouldn't bring her family members into politics."
Akash is third on the list of the 20 star campaigners, after Mayawati and party general secretary Satish Chandra Mishra. The list relates only to the first phase of polling, on April 11.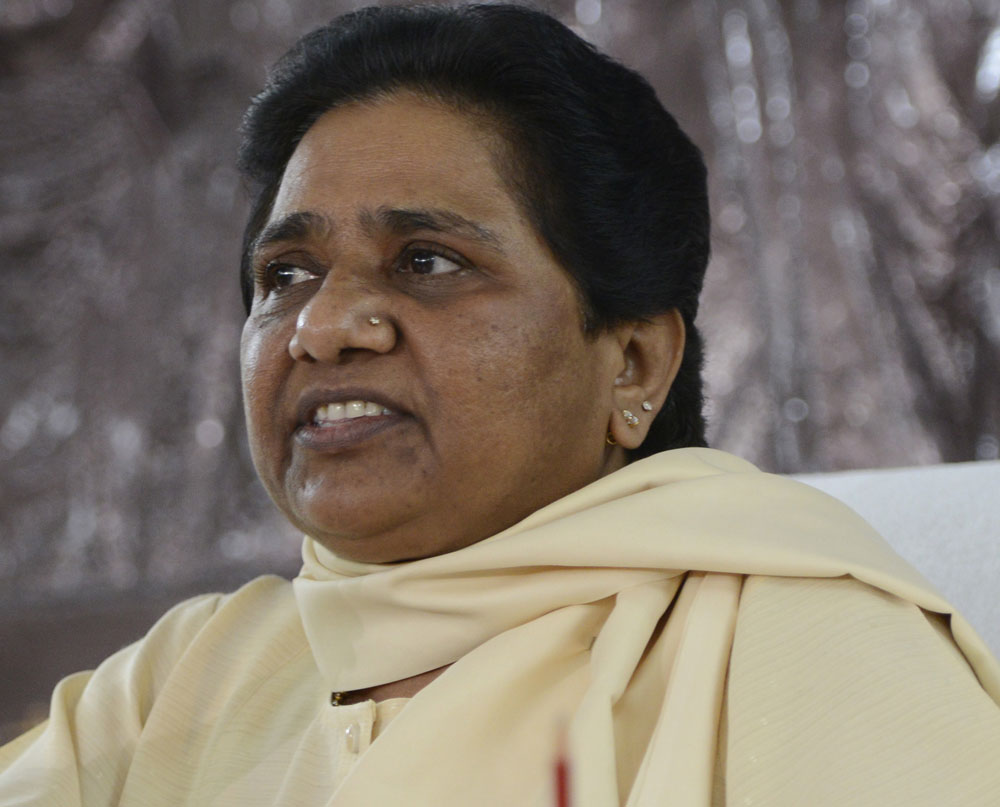 Akash, son of Mayawati's brother Anand Kumar, has for the past several months been a constant — but silent — presence at party programmes in Lucknow and Delhi.
An apparently protective Mayawati had chastised the media last year for reporting about the young man in the expensive blue suit and designer shoes who is always seen standing behind her chair on the dais.
"Akash's inclusion in the star campaigners' list could be the beginning of an exercise to give him something big in the near future," the BSP politician who spoke to this newspaper said. But he also suggested another possibility.
"We cannot, however, rule out a gimmick by Mayawati who might quickly push Akash to the background to emphasise she puts party before family. She has done it in the past," he said.
Mayawati had appointed her brother Anand as the party's national vice-president at an Ambedkar anniversary event last April but removed him within three months, asserting she was against dynasty politics.
On Friday, Mayawati declared 11 party candidates from western Uttar Pradesh, among them the controversial politician and party hopper Mohammad Yaqub Qureshi from Meerut.
Qureshi had shot to fame in 2006 by announcing a bounty on a Danish cartoonist for alleged blasphemy. He was then the minority affairs minister in Mulayam Singh Yadav's Samajwadi Party government. He later praised the terrorists who had attacked the office of French weekly Charlie Hebdo in 2015.
In July 2017, his daughter Ashma Begum had barged into a Meerut school with her father's henchmen and beat up several students and teachers because one of the teachers had rebuked her daughter, who was then in Class VIII.
Of the 11 candidates in the BSP's first list, 10 have declared assets worth Rs 2 crore to Rs 200 crore.