DU teacher freeze fuels vendetta cry
Paid on a par with assistant professors, the ad hoc teachers work for four months, after which their service is renewed after a gap of one day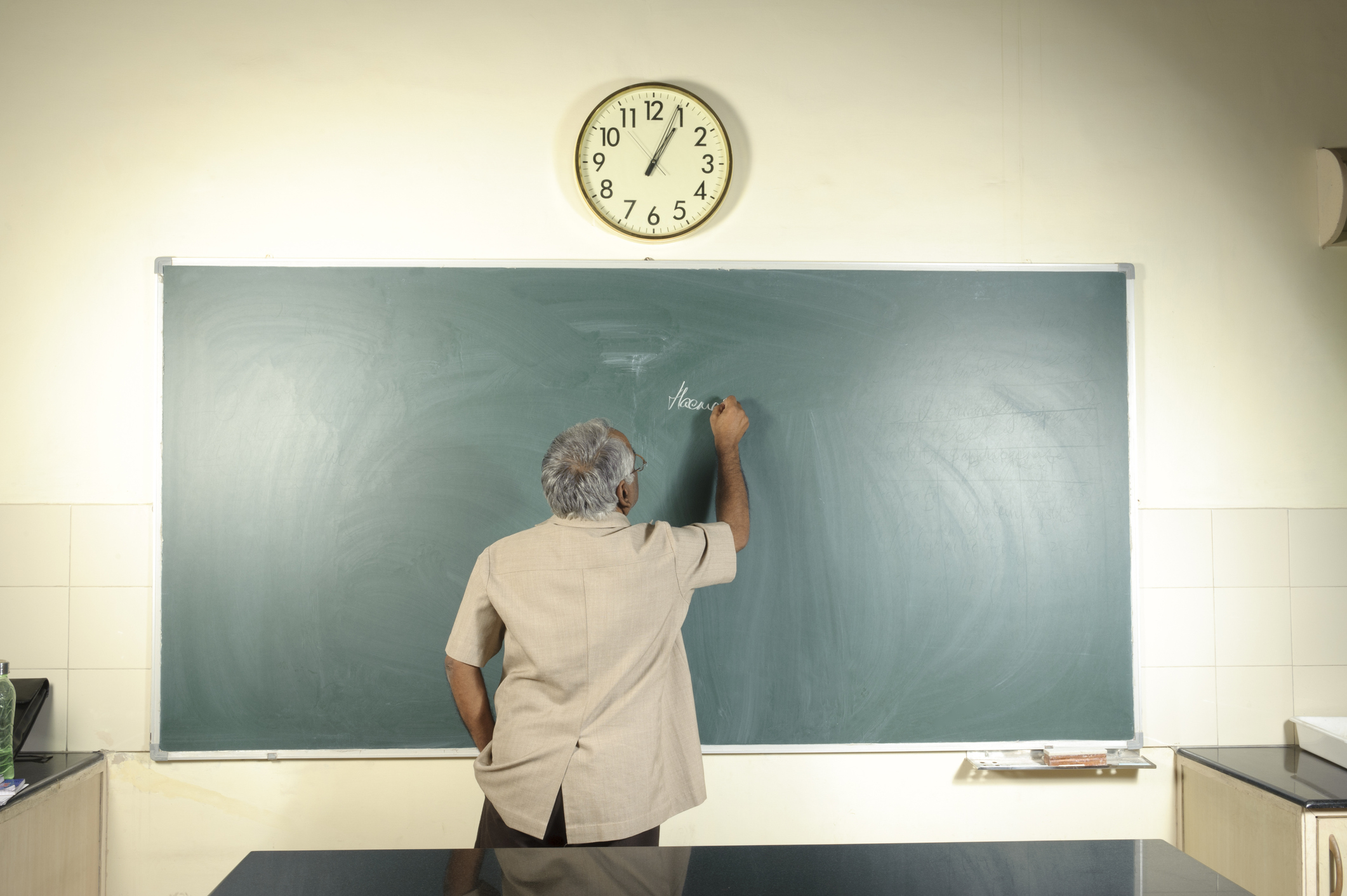 ---
---
Nearly 4,500 "ad hoc" teachers at Delhi University have missed their salary for November and uncertainty has clouded their future with some of them suspecting they are being targeted for opposing the Narendra Modi government's policies on higher education.
Paid on a par with assistant professors, the ad hoc teachers work for four months, after which their service is renewed after a gap of one day.
However, an advisory from the university authorities has allowed the appointment of "guest faculty". Since the letter did not mention ad hoc teachers, the DU Principals' Association (Dupa) decided on Friday that each college would put in abeyance the appointments of these teachers till a clarification was available.
The brake has been applied a week after renewing the services of the teachers.
The Delhi University Teachers Association (Duta), which represents 9,000 teachers, including the 4,500 ad hoc teachers, has threatened to go on an indefinite strike from Wednesday.
Although the university had issued the letter on August 28, there was no consensus among the principals on the issue. But last week, a section of the principals raised the issue and Dupa was compelled to slam the brake, sources said.
The DU authority had said in the letter: "The colleges are, therefore, advised to fill up the permanent vacancies at the earliest and till permanent appointments are made, the colleges may appoint guest faculty, if required, against new vacancies arising first time in academic session 2019-20."
Santosh Yadav, an ad hoc teacher at Satyawati College here, said the salary was usually credited to the teachers' accounts on the last day of the month or the first day of the following month. However, the ad hoc teachers' salaries have been put on hold along with their appointments.
"The ad hoc teachers have been opposing the various policies on higher education that promote commercialisation and privatisation. We also participated in the protest against the policy of treating each department as a unit for implementing reservation. That is why we have been targeted by the vice-chancellor, who has been appointed by the NDA government," Yadav said.
No comment could be obtained by this newspaper from vice-chancellor Yogesh Tyagi till Monday evening.
According to a resolution passed by Dupa, the principals have sought a clarification from the DU authorities on the letter.
"Pending this clarification, the Dupa has resolved to keep the ad hoc appointments in abeyance," said the resolution.
Dupa president Jaswinder Singh told The Telegraph: "We are waiting for the clarification. We will decide after we get the clarification. We have nothing more to comment."
Manoj Kumar, an ad hoc teacher at Satyawati College, said the principals had misinterpreted the letter of the university and taken harsh action.
"The university talked about new appointments. The ad hoc teachers are already working for 10 or 15 years. This order should not have been applied to ad hoc teachers.
The principals have wrongly interpreted the letter," Kumar said.
Duta president Rajiv Ray said: "This is unacceptable. Our demand is withdrawal of the letter by the university and renewal of the services of all ad hoc teachers. We will boycott evaluation, invigilation and other official duties."