Delhi riots: '5am to 1am, no cop came'
Almost all homes had their ground floors burnt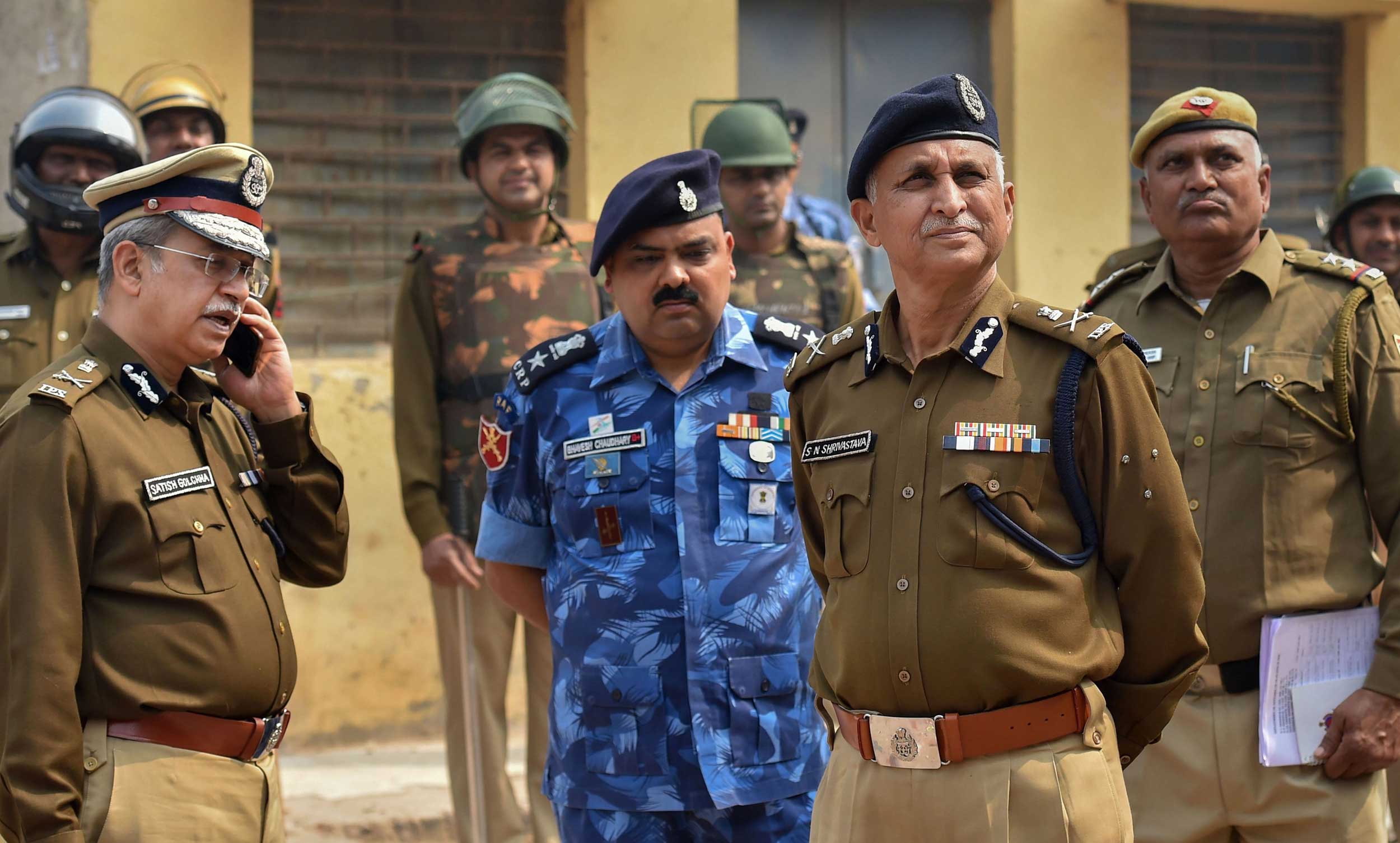 ---
New Delhi
|
Published 02.03.20, 09:52 PM
|
---
This reporter's khaki clothes seemed to have confused Sunita Tomar.
"Aap abhi aa rahe hain! Kahan theh jab din bhar call karti rahi (You've come now! Where were you while I was calling you all day," the Mahalaxmi Enclave resident cried, mistaking this reporter for a police officer.
She later said: "From 5am (on February 25), the police kept saying they had sent a van. Till 1am, none came."
Tomar's home stands beside Rajdhani School, which was used by a mob to rain brickbats and Molotov cocktails on properties owned by her community, and on an opposing mob.
"Almost all the homes here had their ground floors burnt," she said. "It's only today that officials have arrived to ask whether we need help or compensation."
Senior citizen Kamlesh Mahender, who was at a relative's place on February 25, returned to a charred home on Monday.
"My daughter-in-law hid in Sunita's house. She is newly married and all her jewellery — all we had worked for our entire lives, even the bank documents — have been burnt to ashes," Kamlesh said.
"All I have now are the clothes I'm wearing, my earrings, and the bag of medicines I had with me. I have been here since this morning. The government has not come to us even with a packet of food."
The official death toll from last week's rioting in northeast Delhi stands at 46. Most local people say that streets and markets that bustled till midnight now fall silent at 5pm. Members of the ruling Aam Aadmi Party rue that helpdesks are yet to come up in every neighbourhood.
"Party MLAs Surendra Kumar and Haji Yunus were running around the area like brothers, trying to calm people down on Monday and Tuesday (February 24 and 25), but where was the party?" an office-bearer in the AAP's northeast Delhi unit told The Telegraph.
"Can two MLAs stop a riot? It's been a week, and people are cursing us because they have not got any relief and the camps are just coming up. They had high expectations from (chief minister Arvind) Kejriwal."
Sub-divisional magistrate Vinod Yadav walked through burnt homes in Bhagirathi Vihar to assess the damage.
"We've been doing this since last Thursday. I have come for a second time to this house as they haven't submitted their form. We're trying to get them relief as soon as possible."
All the residents this newspaper met had received their forms only in the past two days. None of them had received the immediate relief of Rs 25,000. Nor had any food aid reached any of them from the government.
Elderly resident Rama Devi rushed out just when minister Rajendra Pal Gautam had left after inspecting the area and getting revenue officials to fill in the forms for the victims.
"It's time to collect our monthly rations, and the shop is in Gokalpuri (a kilometre away). I'm too scared to venture out. I don't know whether the mobs are still there," she said.
Manish Mishra and a group of friends from east Delhi distributed groceries at Shiv Vihar, one of the worst-hit localities.
Tending to the long queue, he told this newspaper: "Now we understand how Kashmir must feel when curfews sometimes extend for six months. This is something the government should have done. Private efforts are too small for a tragedy of this scale."
The Delhi government has drafted in former IAS officer Harsh Mander and his team of volunteers to help with relief. Revenue officials are facing an uphill task identifying the beneficiaries of compensation as several have left their homes while many who are turning up have no documents left to prove their identity.
The densely populated working-class district has several unauthorised tenements and homes where revenue records are not up to date.
P.S. James preferred to stay with his family rather than flee Bhagirathi Vihar.
"Had I fled too, someone might have just set the house ablaze and no one would have put it out. The police and fire brigade were absent," he said.
"Now many people are clueless about what compensation they are entitled to, as they are not literate enough to use social media or read newspapers. My son works in the home ministry and I didn't let him go to work last week. The rioting in this neighbourhood ended when one mob grew bigger than the other and one of them fled. The government has left us to God's grace."