Delhi riot: An untold victim is education
Several students whose families have suffered in the riots, Shahbaz, an aspiring police officer, is looking at an uncertain future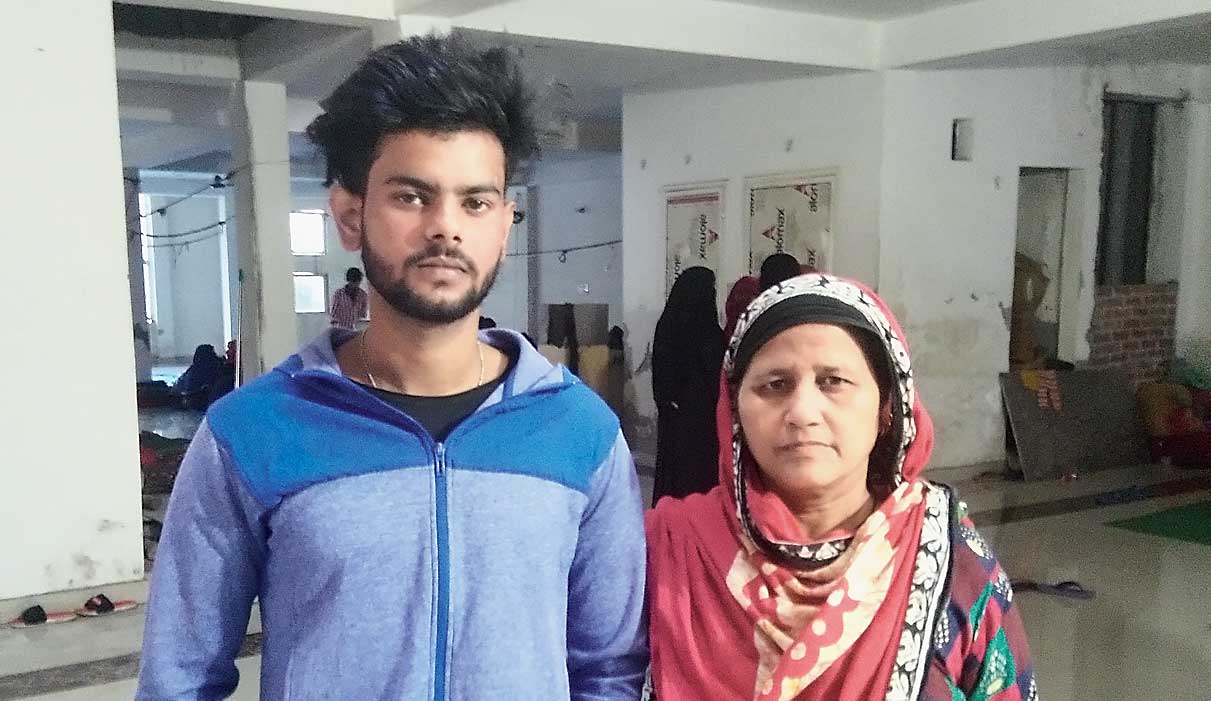 ---
New Delhi
|
Published 01.03.20, 09:51 PM
|
---
Shahbaz Khan, 19, met his parents after a gap of six days at a temporary shelter for the displaced on the first floor of a small hospital only to learn that all his books and clothes had been burnt to ashes at their home.
The first-year BA student, doing a correspondence course with Delhi University, had been visiting a friend in Loni, on Delhi's outskirts, when a mob attacked his home in Gali Number Four, Shiv Bihar, northeast Delhi, on February 24.
"My exams are in June. There's time but I don't know how I shall prepare," the teen said.
"All my teachers at school were Hindu. They were good to me. My private tutor too is a Hindu. But for the past one week, I have been extremely scared. I don't think I can take my tutor's help any more."
Like many other students whose families have suffered in the riots, Shahbaz, an aspiring police officer, is looking at an uncertain future, his confidence shaken by the attack on his home.
Shahbaz, the only child of Aneeb Begum and confectionery supplier Sajauddin Anesha, had been able to step out of his friend's home only on Sunday. He met his parents at the Al Hind Hospital in Mustafabad, 3km from their home, where a dozen riot-hit families have taken shelter.
Aneeb Begum, who too had left home in the afternoon on a friend's advice and taken shelter in Muslim-majority Mustafabad, said she found all the furniture, clothes, books and the family's motorbike burnt down when she returned. Sajauddin was out on business.
Neighbours told Aneeb Begum the mob had come from outside and targeted the three Muslim homes in the locality.
"Some local people identified our homes. I have lost my trust in the people there. I don't want to go back," Aneeb Begum said.
She said the family would prefer to stay in Mustafabad and sell their Shiv Bihar house.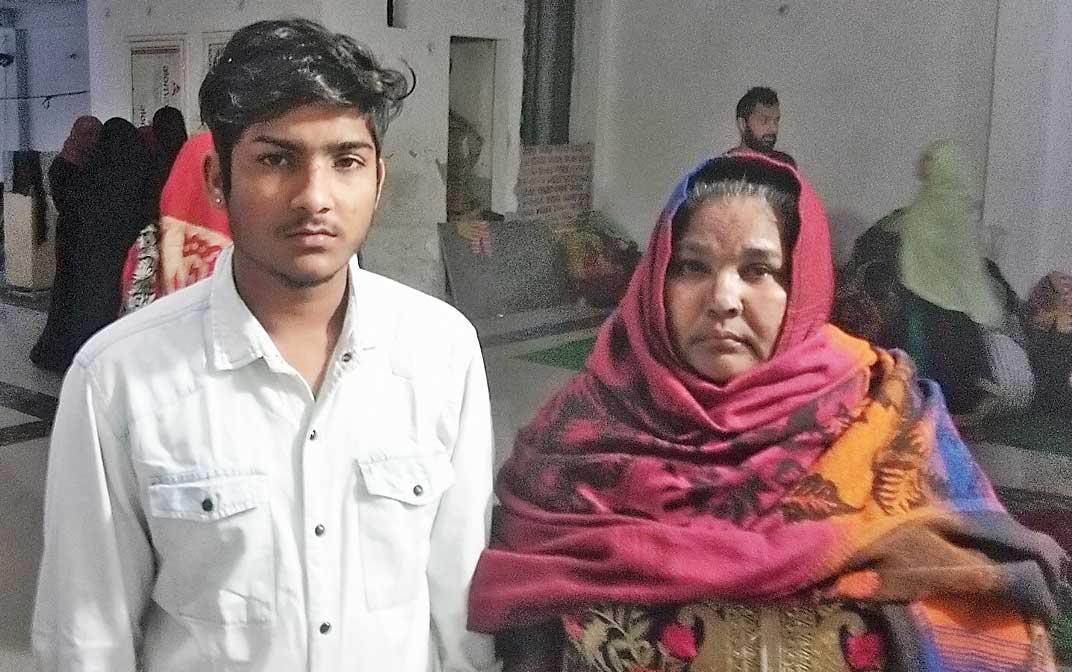 Like Shahbaz, Firoze Khan, a Class VIII student at the government senior secondary school in Karawal Nagar, is worried about his exams. He had sat for two papers before the riots disrupted the tests, with three more papers left.
"I wouldn't like to study in that school any more; I shall seek a transfer to a school in this area," Firoze said.
His mother Shamma Parveen said that in her 22 years in Mukund Vihar, Karawal Nagar, she had never felt so afraid. She has had to put off daughter Rukshar's marriage, which had been scheduled on March 3.
Parveen too said she would sell her home and shift to a Muslim neighbourhood.
Firoze's cousin Suhail, a Class IX student at a government school, is nervous about his rescheduled exams.
"I had prepared well and taken the mathematics and computer science exams before the riots broke out. For the past five days I have been here (Al Hind) while my books are at home. I don't know how I shall prepare for the rescheduled tests," Suhail said.
The Central Board of Secondary Education on Sunday announced that its Class X and XII board exams would resume on schedule from Monday. It said that if any student had problems taking the exams because of the riots, special exams would be scheduled for them at a later date.
For students from northeast Delhi, the board had earlier postponed the papers in which exams were held elsewhere in the country between February 26 and 29.
"(The) CBSE will hold the examinations of both Class X and XII in the District North East of Delhi from 02.03.2020 as per schedule given in the date sheet. At the same time, considering the difficult situation that continues with some of the candidates, CBSE is prepared to hold examinations at a later date for such candidates who would not be able to appear for the examinations up to 07.3.2020," a CBSE press release said.
"Those candidates who would not be able to appear are requested to contact their respective school principals, who would then send the report to the CBSE. The board is committed to take care of the interests of all its students."
Education activist and lawyer Ashok Agrawal criticised the central board for its "careless and one-sided" approach.
"Many students are not living at home (because of the riots). Some of their family members would have been killed or injured. It's unfair to expect the children to take their exams now," he said.
"The board should have spoken to parents, teachers and students from the affected areas and rescheduled the exams for them."
Agrawal said that riot-affected children needed counselling and support at this stage rather than being asked to sit their exams.
Dr M.A. Anwar of Al Hind Hospital said the hospital had converted a part of the building into a shelter after receiving "patients and their family members in distress on Monday and Tuesday".