Pakistan scuttling Kulbhushan Jadhav's legal options
India for the first time disclosed details of the efforts it had made to provide lawful assistance to him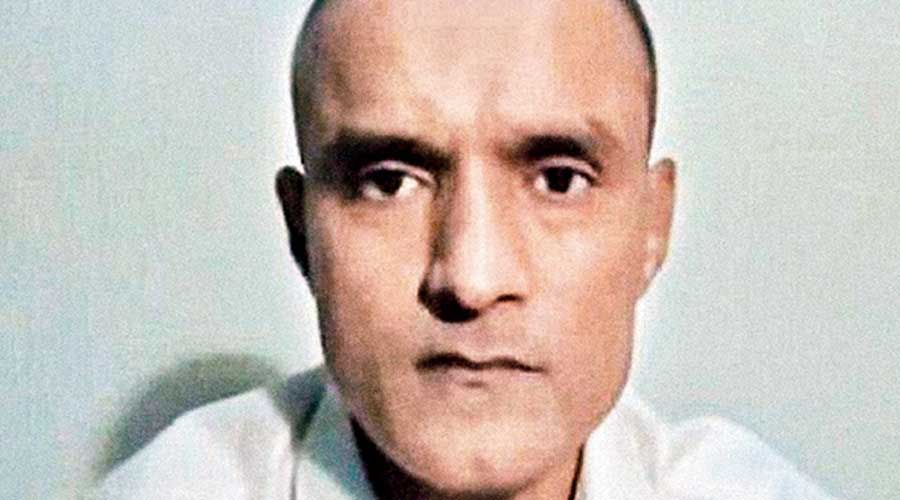 Kulbhushan Jadhav
File picture
---
New Delhi
|
Published 24.07.20, 02:34 AM
|
---
India on Thursday accused Pakistan of scuttling every effort by the Indian high commission to arrange legal counsel for Kulbhushan Jadhav, the retired Indian naval officer sentenced to death by a military court on charges of espionage, billing Islamabad's approach to implementing the International Court of Justice (ICJ) verdict in the case as farcical.
A day after Pakistan's ministry of law and justice approached Islamabad High Court asking it to arrange a lawyer for Jadhav to file a review petition for his death sentence, India for the first time disclosed details of the efforts it had made to provide him legal assistance.
In its petition, Pakistan had claimed that while Jadhav had refused to engage a lawyer for himself and also file a petition for review and reconsideration of his sentence, India too is "avoiding the remedy made available by the Federation under the Ordinance''.
Pakistan had promulgated the International Court of Justice (Review and Reconsideration) Ordinance in May to allow Jadhav to file a review petition in a civil court against the military court's death sentence. This ordinance was promulgated to show compliance with the ICJ verdict in the case in July 2019 when Pakistan was asked to ensure an effective review and reconsideration of the death sentence.
Responding to queries on the Jadhav case at the external affairs ministry's weekly briefing, spokesman Anurag Srivastava said Pakistan "has blocked all the avenues for an effective remedy available for India''.
The most recent instance of Pakistan blocking India, according to Srivastava, was on July 18 when the high commission tried to file a petition after Islamabad prevented Indian consular officers from obtaining power of attorney from Jadhav at their last meeting on July 16. This was the second time Jadhav was allowed consular access since his arrest in March 2016.
"However, our Pakistani lawyer informed that a review petition could not be filed in the absence of power of attorney and supporting documents related to the case,'' Srivastava said.
India's contention is that Pakistan has repeatedly turned down its requests for documents relevant to the case.
"Pakistan advised India that the relevant documents could be handed over only to an authorised Pakistani lawyer. Thereafter, India appointed a Pakistani lawyer to obtain the relevant documents. To our surprise, when the authorised lawyer approached the authorities concerned, they declined to hand over the documents,'' Srivastava claimed.
Since the promulgation of the ordinance, India has maintained that it has inadequacies and shortcomings but has not elaborated on the infirmities. India has also said it was not informed in time about the promulgation. Apparently, Pakistan informed India about the ordinance only after two weeks, and shared the copy only on request.
India has formally conveyed to Pakistan that the ordinance "neither fulfils nor does it give complete weight to the judgment of the ICJ''. It said Islamabad seems non-serious in its approach and is not interested in implementing the ICJ verdict in letter and spirit.