Curse our fate! Astrology in ayurveda course
Introducing astrology in ayurveda is a regressive move as it pushes ayurveda towards faith-based practices, says Homi Bhabha fellow at IISB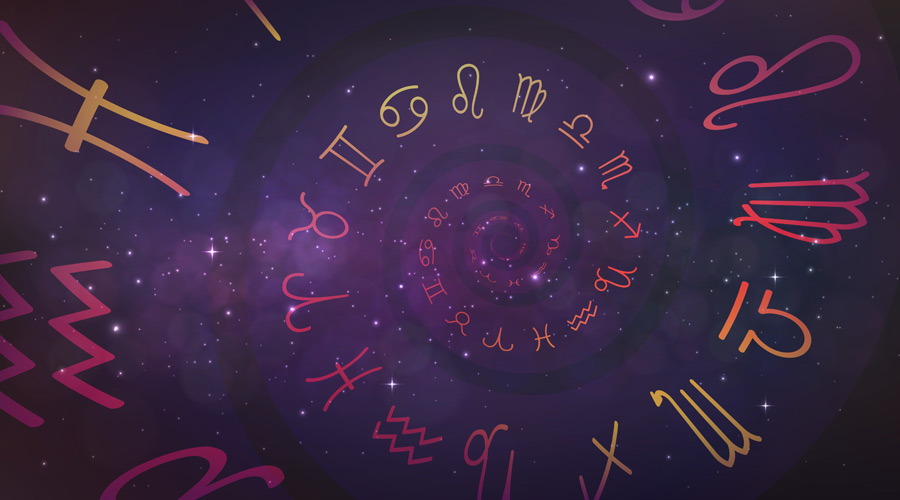 Over 700 students have enrolled for the astrology course.
File Photo
---
New Delhi
|
Published 12.01.23, 03:21 AM
|
---
Scientists, including sections of ayurveda physicians, have decried the inclusion of astrology by India's regulatory body for traditional medicine as an optional subject in the five-year ayurveda degree programme, calling it unscientific and a threat to evidence-based medicine.
Over 700 students have enrolled for the astrology course introduced by the National Council for Indian Systems of Medicine (NCISM) in the Bachelor of Ayurvedic Medicine and Surgery (BAMS) programme to connect myriad health disorders and medicines to astrological concepts.
The course involving 25 video lectures over 10 months claims to offer "astrological analyses" of abdominal diseases, fever, heart disease and tuberculosis, among other health disorders, and connect properties of medicines with planets and constellations.
"Introducing astrology in ayurveda is a regressive move as it pushes ayurveda towards faith-based practices, away from evidence-based reasoning," said G.L. Krishna, an ayurveda physician and Homi Bhabha fellow at the Indian Institute of Science in Bangalore.
Those seeking to promote astrology in ayurveda do not realise they are "only insulting" the strengths of ayurveda, Krishna said last week, in a statement of concern published in the Indian Journal of Medical Ethics, a peer-reviewed journal.
Krishna is among ayurveda physicians and other scientists who have been calling for the inclusion of rigorously vetted evidence-based content in BAMS courses amid concerns that the NCISM-prescribed courses contain incorrect and unscientific information.
The BAMS programme is viewed in India as a full fledged course of medical study, allowing degree-holders to practise ayurvedic medicine.
"Introducing medical astrology as an elective in ayurveda is a bad idea. It promotes superstition among students and (diverts) them from the scientific pursuit of health and disease," said Kishor Patwardhan, professor of physiology at the Institute of Medical Sciences, Banaras Hindu University.
Scientists say the retention of astrology in the modern ayurveda curriculum appears to have been driven by the isolated references to astrology in ancient classical ayurveda texts and the belief that whatever ancient textual information is available should be accepted without question.
"Nothing can be more damaging to science than such beliefs," said Subhash Lakhotia, a distinguished professor at Banaras Hindu University. Lakhotia said the move to offer astrology in ayurveda "unfortunately disregards guidance from even Sushruta and Charaka who advised that "pratyaksha" or direct evidence and "anumana" or inferential evidence and "yukti" or logic should be preferred over "shabda pramana" or textual narrations.
A member of the NCISM who requested not to be named said medical astrology had been included only as an optional elective. "Our ancient ayurveda texts indicate that medical astrology could add value to diagnosis and treatment," the member told The Telegraph.
But Lakhotia and others are worried that such claims reflect a poor capacity to appreciate modern science and could be ominous both for ayurveda and for patients who seek out treatment from physicians who decide to apply astrology to medical practice.
One of the claims in the astrology course is that ayurveda physicians should take into account birth charts and planetary positions to diagnose diseases and prescribe medicines. For instance, the position of Mars, the course's first chapter claims, might "contaminate" the bone marrow and influence disease. "Charlatanry appears to be guiding what ayurveda students can learn," said Krishna.
"It is sad this is happening at a time the Centre's budgetary outlay for traditional systems of medicine has increased four-fold over the past seven years — Rs 691 crore in2014-115 to Rs 3,050 crore in 2022-23."
"Knowledge-generation requires robust intellectual resources — a dearth of intellectual resources will only result in a draining of taxpayers' funds," he said.