Crocodiles in dykes near Statue of Unity to be relocated
The Gujarat government wants to start a seaplane service for tourists wanting to see the Patel statue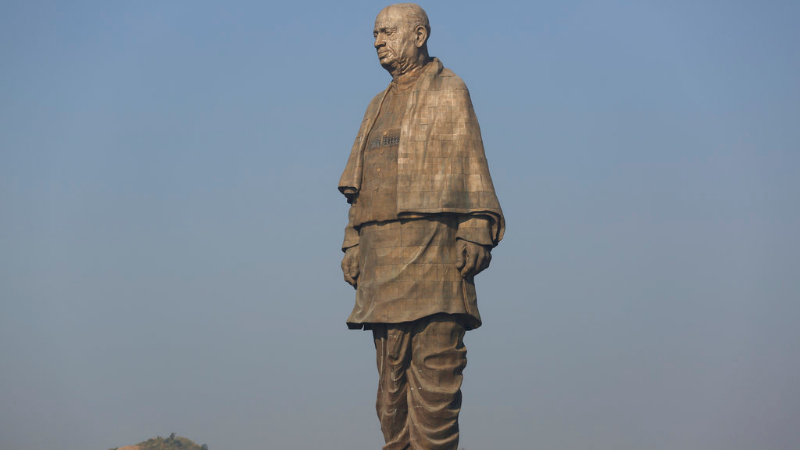 ---
---
Crocodiles from two ponds near the Statue of Unity in Gujarat's Narmada district are being relocated for a possible seaplane service from Ahmedabad.
On January 23, Gujarat civil aviation minister Bhupendrasinh Chudasama had announced that a seaplane service connecting the Sabarmati riverfront in Ahmedabad to the Statue of Unity would start soon. When contacted, S.J. Haider, the principal secretary of the Gujarat civil aviation department, said the location for a water aerodrome near the Sardar Patel memorial had not been decided yet. He, however, said the location of the water aerodrome will 'most likely' be dyke 3 or 4 and 'will be decided in consultation with the DGCA (aviation regulator Directorate General of Civil Aviation)'.
Local forest officials, however, said that the crocodiles were being removed from dyke 3 and 4 for the safety of tourists. There are 300 crocodiles in the area.
Gujarat chief minister Vijay Rupani had said over 10,000 tourists had visited the memorial every day since the 182-metre statue, the world's tallest such structure, was unveiled by Prime Minister Narendra Modi in October last year.
As many 20 cages have been set up along the banks of the dykes to trap the crocodiles, an official said.
These dykes are artificial water bodies that were dug to stabilise the flow of water released from the Sardar Sarovar Dam before it reaches the entry point of the main Narmada canal, the official explained.
Aradhana Sahu, conservator of forests, (Vadodara wildlife circle) said that 12 crocodiles had been caught so far.
'The area around the Statue of Unity near Kevadiya village is attracting huge number of tourists. Since there are crocodiles in these ponds, there is a threat to the tourists' she said.
'We have kept all the captured crocodiles in our rescue centre. They will be released in the main reservoir of the Sardar Sarovar Dam in the near future,' said Idrish Topiya, the assistant conservator of forests.