Covid: Rath Yatra in Puri to be held without devotees
Only a limited number of sevayats (servitors) armed with RT-PCR negative reports, will be allowed to pull the chariots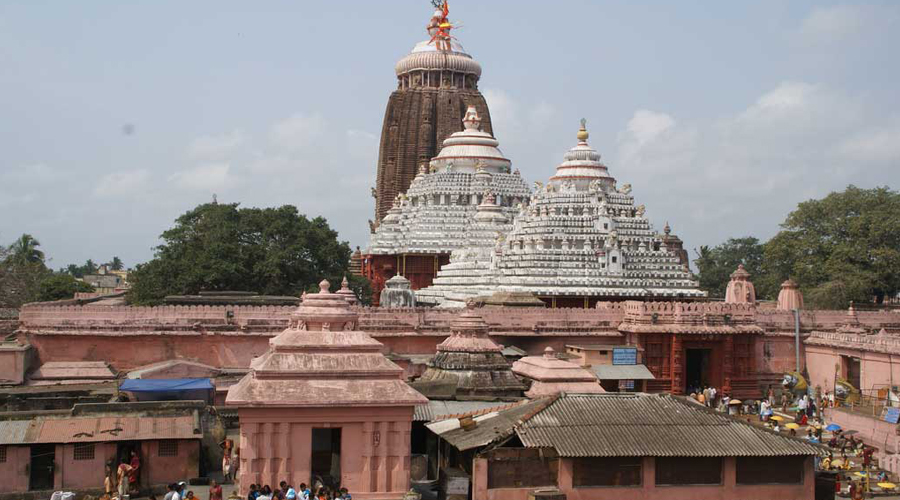 ---
---
The Odisha government on Thursday announced that like last year this time, too, the "rath yatra" (chariot festival) of Lord Jagannath and his siblings in Puri will be held sans devotees in view of the Covid-19 pandemic.
Only a limited number of sevayats (servitors) armed with RT-PCR negative reports, will be allowed to pull the chariots during the yatra, the state's showcase religio-cultural event that is scheduled to take place on July 12.
Special relief commissioner (SRC) P.K. Jena announced the government's decision recalling that the festival had been held in a similar manner last year when the Supreme Court , after a long spell of uncertainty, had allowed the state to go ahead with it without the participation of devotees. 
The SRC also made it clear that rath yatra of the deities will not be allowed to take place in any other part of the state due to the prevailing Covid situation. 
In Puri, where the local administration will be advised to impose a curfew on the day of the pulling of chariots to ensure complete adherence to Covid protocol, only 500 sevayats will be allowed to pull each of the three chariots. "Only the sevayats who are able to show negative RT-PCR reports or having final vaccination certificate will get the opportunity to pull the chariots," said Jena adding that strict adherence to Covid-19 norms would be observed. The SRC also maintained that all the rituals connected with the festival would be performed without the participation of devotees.
The three chariots of lord Jagannath (Nandighosh), his brother Balabhadra (Taladhwaj) and his sister Subhadra (Darpadalan) are pulled by the devotees during the Rath Yatra, which is the biggest festival in Odisha's cultural almanac. The Grand Road in Puri, on which the chariots roll, turns into a virtual sea of humanity during the yatra with people from across the country thronging the place.
Odisha recorded 6,097 new Covid-19 cases during the past 24 hours. While the positive case tally has risen to 8,37,226, the real worry is the high death toll which has remained above 40 for the past few days. During the past 24 hours, 44 Covid-19 patients died taking the total death toll to 3,167.