Odisha: Covid fails to deter fighting spirit of women entrepreneurs
More than 100 of them have come forward to organise a business mela to showcase their talents, products and above all the 'unputdownable spirit'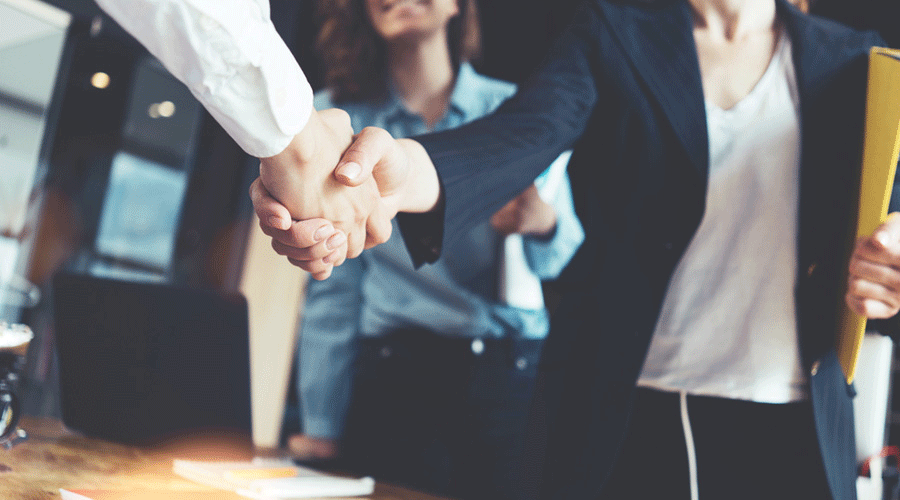 Representational image.
Shutterstock
---
Bhubaneswar
|
Published 08.05.22, 01:51 AM
|
---
The slowdown in business for the last two years owing to the Covid pandemic has failed to deter the fighting spirit of women entrepreneurs in Odisha.
More than 100 women entrepreneurs of the state have come forward to organise a women business mela to showcase their talents, products and above all the "unputdownable spirit".
Co-convenor of the mela, Tanaya Patnaik, told The Telegraph: "The mela is a first of its kind in nature in India, exclusively organised by the women. There are trade fairs organised by women in other parts of the country, but not a mela like this where one will see the spirit of women. One can notice the appetite of women to carve a niche for themselves in the business world. All the stalls that have been set up here in the mela are being managed by the women themselves. The basic objective is to connect them with a bigger platform to showcase their talents and products too."
The women business mela, organised by the Indian Chamber of Commerce, Women's Entrepreneurship Council (IWEC), kicked off on May 4 and would conclude on May 8. Chief minister Naveen Patnaik inaugurated the mela and celebrities like Bollywood actress Lara Dutta, actor Arjun Rampal and writer Imtiaz Ali attended the mega event. Motivational speaker Gauranga Das, lifestyle coach Luke Coutinho, fitness expert Samir Purohit, KIIT and KISS founder Achyuta Samanta, Odisha Skill Development Authority (OSDA) chairman and Mind Tree co-founder Subroto Bagchi attended the mela to salute the spirit of women and give them the required support and encouragement.
Even Indonesia's Ambassador to India and the Kingdom of Bhutan, Ina Hagniningtyas Krisnamurthi, on Saturday attended the mela and encouraged the women entrepreneurs. Prior to it, she met chief minister Naveen Patnaik at Naveen Niwas and discussed about rich cultural tie up between Odisha and Indonesia.
The relationship between India and Indonesia dates back to the times when people from Kalinga (now Odisha) used to sail to Indonesia for business purposes. "It was thousands of years back, Sadhab Pua (business class people) from Odisha used to visit the various islands like Java, Sumatra in Indonesia to do business. Even every year we celebrate the business ties with Indonesia during the month of Kartik in Odia calendar (generally falls in November) in which we sail paper-made boats and other forms of boats in water bodies to commemorate those times and business activities. Now it's good to see the Indonesian ambassador visiting the mela. Some kind of business activity would definitely take place. The women entrepreneurs will take a lead in this regard," said a budding woman entrepreneur.
One of the women entrepreneurs, Vinita Mitra, who started her business only in 2019, said: "See, I am 58. For me age is just a number. I started my business only three years back. The business was down because of the Covid pandemic. Now it is picking up. I am happy the way my business has been growing. It's not about business, the zeal to do something has inspired me to venture into a new field."
Mitra, who had worked in different fields including as a teacher, is doing business in decoupage handicrafts, dokra and patachitra (traditional form of art).
Another woman entrepreneur Saroja Choudhury told The Telegraph: "My husband is a chartered accountant. My two kids are well settled. During the Covid time, I feel I should do something to create an identity for myself. A woman should have her own identity rather than depending on the identity of her husband. That motivated me to start Rosy's Kitchen to promote Odia culinary and other food items in Odisha and outside the state. I am having a decent income."
She said the business suffered because of Covid. "Now I have created employment opportunities for 30 people and we have been successful in creating our own identity in a short span of two years," Saroja said.
The business mela, which is going to conclude on Sunday, has more than 150 stalls.
Food courts are an integral part of the mela, featuring over 34 unique food stalls. Ollywood night, fashion show, cultural and musical performances are all part of the event to make the mela more lively. "We are celebrating the indomitable spirit of women here," said another women entrepreneur.
Odisha pact
The Odisha government on Friday signed an agreement with United Nations Development Programme (UNDP) on promoting sustainable and inclusive dry waste management in the state.
The UNDP will be the technical partner of Odisha government in providing hand-holding support.
Our Correspondent