Covid spike in Odisha, 103 positive
Most of the new cases detected among people who have returned from other states and have been put in quarantine centres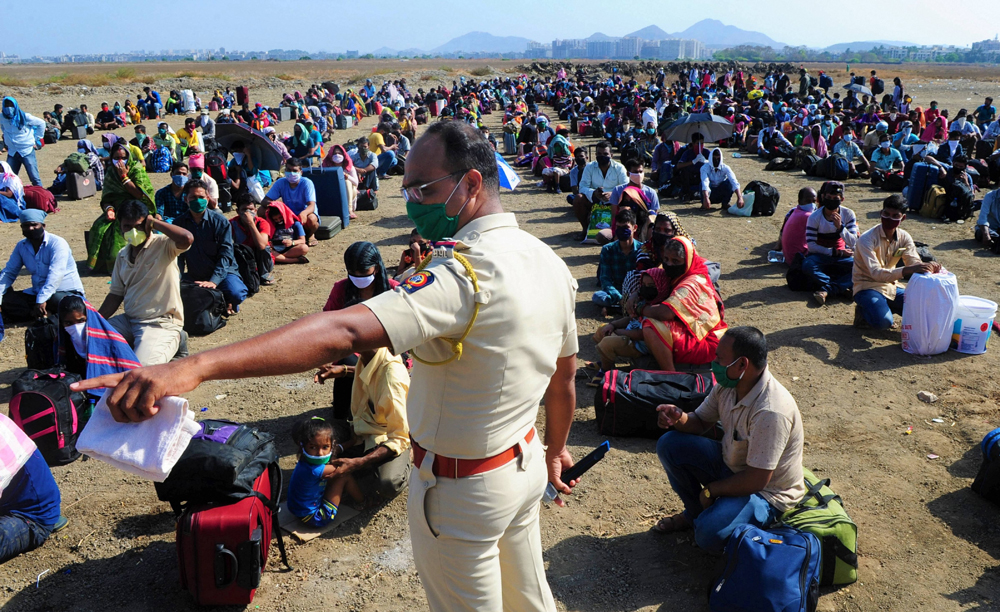 ---
---
Odisha on Monday registered the biggest spike in Covid-19 cases with as many as 103 persons being tested positive. With this the number of corona positive cases in the state rose to 1,438.
Most of the new cases were detected among people who have returned to Odisha from other states and have been put in quarantine centres. The number of returnees has swelled over the past few weeks , moving towards the 3-lakh mark.
Reports of returnees not adhering to the social distancing norms are pouring in from different parts of the state on a regular basis, creating a headache for the administration.
On Monday, a video of a youth consuming liquor inside a quarantine centre in Keonjhar district has put the government on the back foot. The police arrested a youth on charges of supplying liquor to the inmates. The state government on Sunday had allowed the sale of liquor through home delivery system.
There are also reports of inmates playing cricket, cards and organising functions inside the quarantine centres have put a lot of pressure on the administration.
Scared of being put in the quarantine centres, returnees on their way to Odisha in trains, are also jumping off trains. Such an incident took place near Kantabnajhi railway station in Bolangiri district on Monday.
On Sunday, more than 200 migrants had fled from a special Shramik train in Ganjam after pulling the chain.
On the other hand, those migrants who are in the quarantine centres have started demanding Covid-19 tests. Then there are cases of people going home from quarantine centres without swab tests.
The migrants in one of the quarantine centre in Gajapati district on Sunday staged a demonstration demanding swab tests. After the authorities agreed to go for a swab test, they withdrew the strike. As per the rules, tests are done only on those who show some symptoms.
Sensing trouble, Gajapati district administration on Monday imposed Section 144 near all the quarantine centres and said that none would be allowed to enter without permission from the district officials. "A kind of chaos is being noticed. Until and unless the people cooperate with the administration it will be difficult to win the Covid-19 war," said a senior official.
The Congress on Monday criticised the government for not maintaining the quarantine centres properly. "The government seems clueless in the Covid-19 management," said pradesh Congress committee chief Niranjan Patnaik.
On Sunday, the state government brought a number of amendments in the law relating to quarantine and reduced the number of quarantine period from 21 days to 14 days.
In rural areas, a returnee will be put in institutional quarantine for seven days and the next seven days, he or she will have to be in isolation at home .