Engine of economy lies low on first day
None of the industry lobbies, including the chambers of commerce, was prepared to comment on how the first day of work resumption went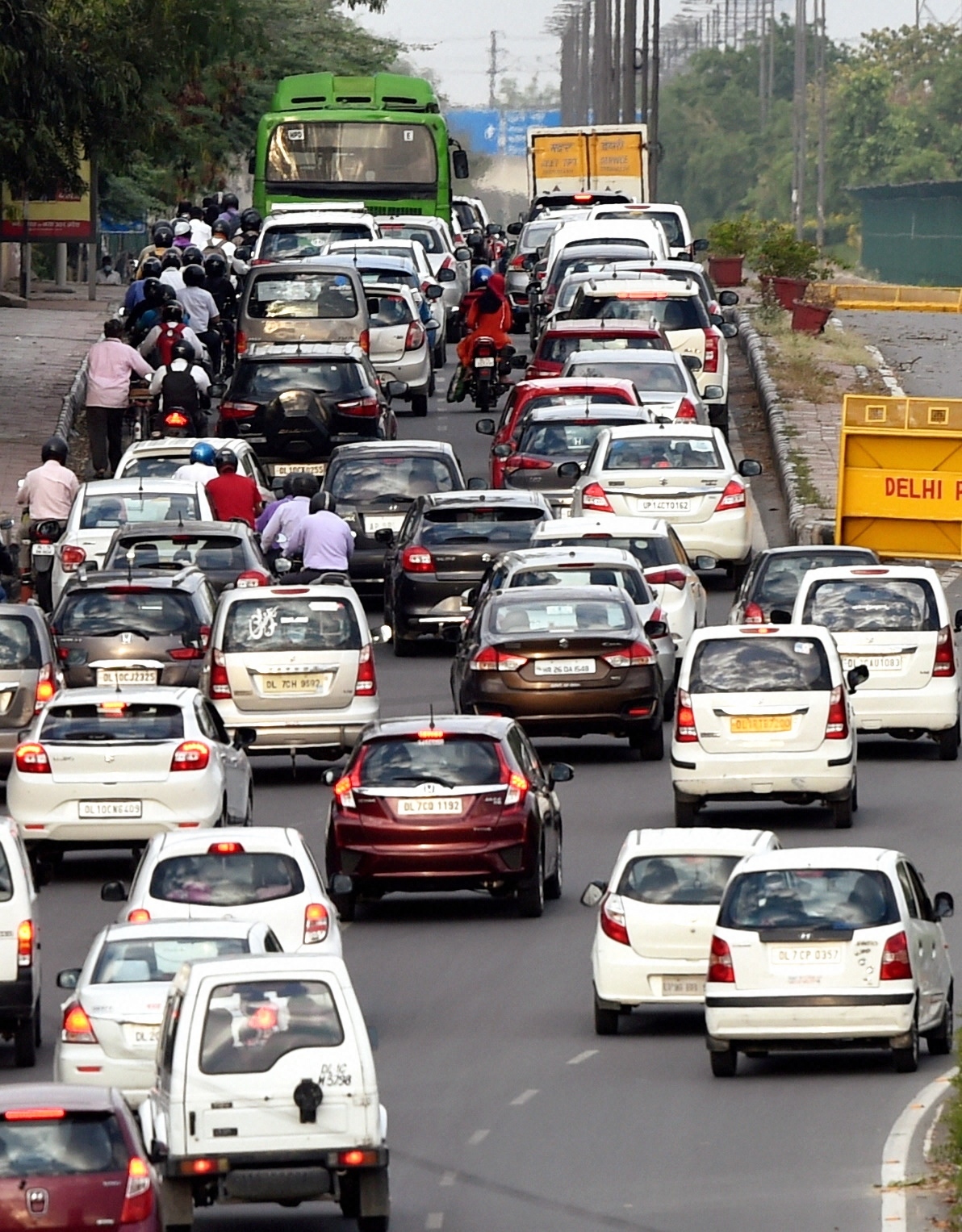 ---
---
Confusion ruled on the first day that factories and farms across the country were supposed to stagger back to life after a month-long lockdown.
An air of sullen silence reigned over most of India Inc with none of the big business houses putting out any statement indicating that they were ready to fire up their plants and factories. None of the industry lobbies, including the chambers of commerce, was prepared to comment on how the first day of work resumption went.
Government offices in the capital saw officials troop back to office.
Employees at several public sector entities seethed after being ordered back to their workplaces, forcing them to battle fears of contracting illness and fight the misery of roadblocks and long commutes in the absence of public transport.
"There was no need to come to the office during the lockdown," said an officer who drove to work. "We were working smoothly from home. We now run the risk of contracting the disease. But there was this diktat from the headquarters and we had to obey."
Around 300 industries received approval from the Bengal government to partially restart operations from Monday with a truncated workforce and direction to strictly follow the lockdown protocols.
Last week, the Centre had permitted industries to reopen factories in areas relatively free from the pandemic, including townships and special economic zones, and green-lighted information technology businesses to resume operations with 50 per cent of their workforce.
But it was apparent as the day wore on that the "Back to Work" plan had been mismanaged with no coordination among the Centre, the states, local authorities and police on how to re-ignite the engines of the economy.
There was no evidence of the clangour of commerce in Maharashtra — which boasts of the country's largest industrial landscape — while the digital world continued to snooze in India's Silicon Valley where the BJP-run state government decided to continue with the lockdown till the midnight of Tuesday.
The automobile hub in Pune — a coronavirus-hit zone that houses some of the storied marques — failed to rev up after Maharashtra chief minister Uddhav Thackeray said that industrial activity would be permitted only in the green and orange zones.
He tacked on another caveat: only those companies that could provide accommodation to their workers in the vicinity of their factories would be granted grain supplies and permission to move raw material.
Sources close to Mahindra & Mahindra and Tata Motors -– the two leading automakers -– said their plants had not resumed operations since they belonged to the red zone.
The business process outsourcing clusters in Karnataka, Telangana and Uttar Pradesh -– which employ large pools of the digital workforce -– also failed to reboot their operations as the state government did not relax the lockdown restrictions.
Nasscom, the forum that represents the interests of the IT industry, said it had advised members to resume operations after receiving state-specific approvals with just 15-20 per cent of the workforce in the first phase and then gradually scale it up.
PSUs go to work
The Modi government, however, tried to jumpstart the economic revival by directing state-owned companies to start work amid some signs of resentment.
The public sector oil companies, which operate plants and refineries in the hinterland, decided to resume as many as 511 projects involving over Rs 42,000 crore of investment with immediate effect.
PTI quoted oil ministry sources as saying that the Big Four -- Oil and Natural Gas Corp (ONGC), Indian Oil Corp (IOC), GAIL, and Oil India Ltd – and six other entities that operate projects in rural areas or have a considerable workforce housed in townships would resume work. These projects will fork out Rs 2,210 crore to suppliers and employees in the first month and generate around 7 crore man-days of employment, they added.
Some pharmaceutical companies have started operations with Zydus Cadila announcing that a breakthrough biological therapy called PegiHep could "emerge as one of the pathways to treat COVID-19".
Sharvil Patel, managing director of Cadila Healthcare Ltd said: "Pegylated Interferon alpha emerges as one such possibility with its potential to reduce virus titres…We are working with the U.S. Food and Drug Administration (FDA) and have opened an investigational new drug (IND) filing for Pegylated Interferon alpha-2b for the treatment of COVID-19."
Fast moving consumer goods (FMCG) companies were struggling to spring back to life with companies like Patanjali, Ruchi Soya, Dabur and Parle Products saying that their plants were operating in a scaled-down manner during the first phase of lockdown with a limited workforce
"Almost all of Dabur's factories are operational today, producing a range of ayurvedic medicines, hygiene products like hand sanitizers, hand wash, and daily essentials, with strict implementation of SOPs for social distancing at offices, workplace, factories, proper sanitization of buildings, factories," said Dabur India executive director-operations Shahrukh Khan.
Bengal limps back
Bengal chief secretary Rajiva Sinha said the state had received 1,500 applications which were being scrutinised. Approvals would be given on a case-to-case basis.
"We have allowed 300 units today and rejected 375 applications as they came from the red zone," Sinha said.
The Centre had permitted tea plantations to start work with 50 per cent of its workforce but Bengal has allowed only 25 per cent to rejoin work in the first phase.
The state government has also permitted only 15 per cent of the workforce in jute mills to resume work. But jute industry officials said the majority of the mills had yet to receive the go-ahead.
India Jute Mills Association (IJMA) said there are around 60 units in Bengal, most of which are located in North 24-Parganas, Calcutta, Hooghly and Howrah districts. IJMA president Raghav Gupta said the jute mills are yet to receive any official order permitting mills to start work.
Some units in the Falta Special Economic Zone in South 24-Parganas received permission to start operations but with a limited manpower.
The Bengal Chamber of Commerce & Industries said three of their member industries had resumed work including Vikram Solar and Jaypee Engineering & Hydraulic Equipment Co Ltd. A Merchant Chamber Commerce official said some of their members had received approvals but were allowed to deploy a very limited workforce.
"We understand that it will be a gradual process. The first priority of the government is to contain the pandemic and they cannot obviously allow too many people to assemble at the workplace. We hope that going forward, industries located in districts with very few coronavirus cases should be allowed to operate at full capacity," said Rajeev Singh, director general of Indian Chamber of Commerce, said.
Industry sources said working out shifts with too few people would be challenging given the specialised nature of each process.
The biggest challenge for most companies is to ferry workers from homes to workplaces and factories and provide them food during the lockdown. "At least 50 per cent of the workforce is required if we want to have any sort of meaningful production," a source added.
Industry also will have to calibrate output in response to the virtual collapse in demand and the break down of the supply and distribution chains.
Storage cell battery maker Exide Industries said it had started to work on its logistics network first before replenishing stock at the retail level. It has no plans to start production until it liquidates its inventories.
Most of the secondary steel makers have adopted the same strategy in Bengal.