Covid-19: Lack of clarity on second booster dose benefits
We have no published data on health outcomes of the infections in those who have taken the first boosters, says physician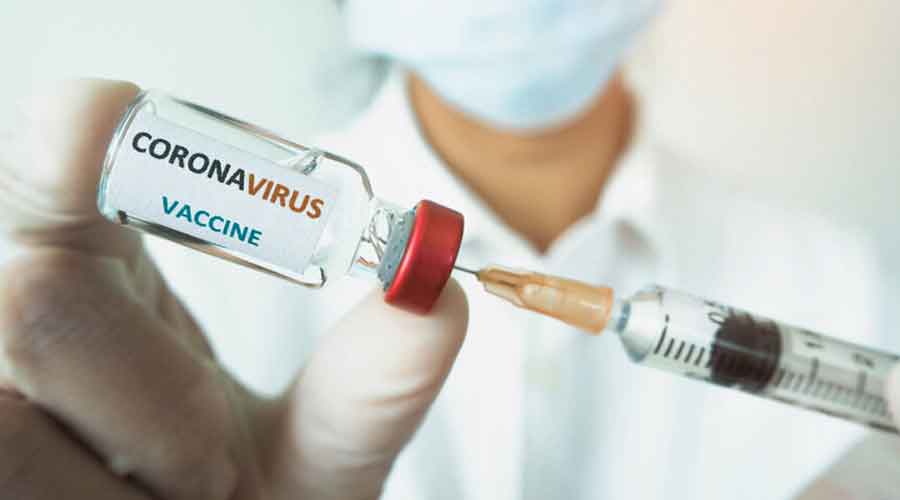 Representational image.
Shutterstock
---
New Delhi
|
Published 10.07.22, 01:49 AM
|
---
Whether or how much a second booster dose of the Covid-19 vaccine might help and who should be prioritised for is difficult to tell, experts have said. They have cited the complexity of India's immunological landscape with regard to the pandemic, and a data scarcity.
Among the around 48 million people in the country who have taken a Covid-19 vaccine booster dose since January, some who received it early in the year are wondering about a second booster. But experts say that a lack of data hampers an evidence-based decision.
Some countries have introduced second boosters for segments of their populations. For instance, people 75 years or older in the UK and those 50 years or older in the US may opt for second boosters. In both countries, children 12 years or older with weakened immune systems are also eligible.
"But we have no published data on the health outcomes of Covid-19 infections in those who have taken the first boosters," said Rajeev Jayadevan, a physician in Kochi and co-chair of the Indian Medical Association's task force on Covid-19.
While second boosters are likely to raise the concentrations of virus-neutralising antibodies in the recipients, Jayadevan and other experts say, how effective those higher concentrations of neutralising antibodies are in protecting people against hospitalisation or severe Covid-19 remains unclear.
That is because there are other arms of the immune response that provide long-term protection against severe disease, while neutralising antibodies mainly tackle infections.
"A booster dose might not be a 100 per cent harmless intervention like a glass of water," said Jayadevan, referring to the extremely rare but significant complications that might occur with some vaccines.
"The decision to vaccinate in 2020 and 2021 was easy because we desperately needed some immune memory responses. But in 2022, most people have some level of immune memory responses," he said.
"Now, we need clear evidence of whether the benefits of a second booster outweigh any potential risks and that equation varies by age and other factors."
The question of booster efficacy is complicated by what Jayadevan calls the "immunological landscape" against Covid-19 in India.
Experts estimate that over 80 per cent of people have had Covid-19 infections. And 90 per cent of adults in the country have been fully vaccinated.
The immune responses generated either by Covid-19 infections or by vaccines and boosters or by the combination of infections and vaccines are expected to protect people from severe disease, vaccine researchers say.
Scientists say there is not enough data yet on how immune responses generated by a second booster would impact the protection already established through infections or vaccines and the first booster.
The second booster may have a lower utility than the first under the principle of diminishing returns, said a member of the National Technical Advisory Board on Immunisation, an expert panel that guides India's vaccination policy. "Something after nothing is easy, something after a response has already been made has less headroom," the NTAGI member told The Telegraph.
The Union health ministry has been urging the states to increase the uptake of the first booster. Although over 830 million adults in the country have been fully vaccinated, only 48.6 million people have turned up to take their booster dose.
Jayadevan also underlined that the current vaccines are designed against the ancestral Wuhan strain of the virus, but almost all the currently circulating strains are sub-lineages of the omicron variant.