If driver is alone in car, no need to wear mask: Official
Along with clarification, centre lays stress on festival season precautions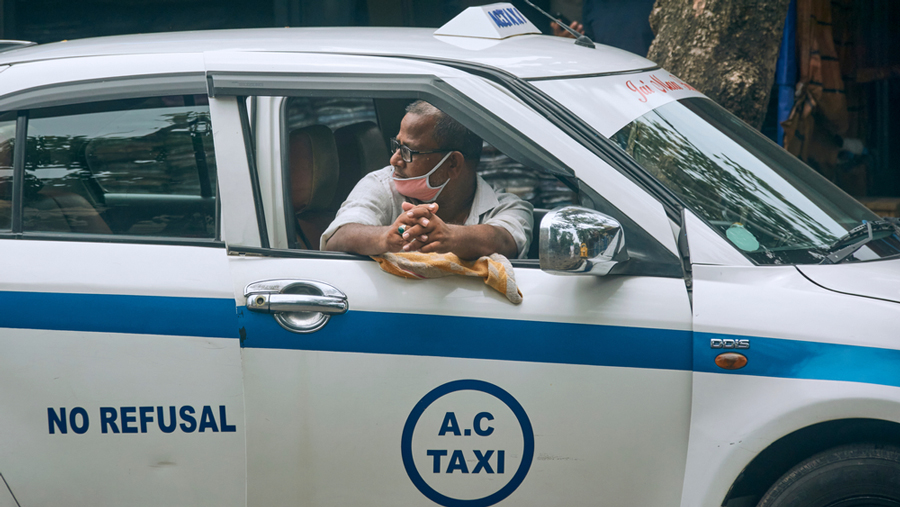 ---
---
A person driving a car alone need not wear a face mask, the Union health secretary said on Thursday, but emphasised the need for continued personal protective measures, including the use of masks, in public spaces.
The health ministry has not issued any guidelines mandating a mask while a person is driving a car alone, health secretary Rajesh Bhushan clarified while briefing reporters on the coronavirus, but asserted the need for continued Covid-19-appropriate behaviour.
He added that when people are engaged in outdoor physical activities such as cycling or jogging in groups, they need to be mindful of physical distancing and wear masks to prevent the spread of infection.
"If you're riding your cycle alone, the health ministry has issued no directives specifying that you should wear a mask," Bhushan said.
The clarification comes amid concerns expressed by many on social media platforms that Delhi police have fined drivers alone in their cars who were not wearing masks.
A Delhi resident told The Telegraph that he had to argue his way out when the police stopped him for driving without a mask on. "I had to tell them dimaag istamaal karo (use your brains)," the resident said.
A local media report had said last week that Delhi police had fined at least 188,578 people for not wearing masks in public and collected Rs 9.42 crore.
The health official iterated the importance of standard precautions — physical distancing, masks, frequent hand washing, respiratory etiquette — to minimise the risk of picking up respiratory infections.
"We're heading into the season of festivals and different examinations are also taking place…. It is important to not just adopt but also promote Covid-19-appropriate behaviour across society — within families, among neighbours and in our workplaces," Bhushan said.
The reminder for Covid-19-appropriate behaviour from the health ministry comes amid a still growing epidemic and what some experts say are troubling anecdotal accounts of people defying directives to wear masks.
"There are quite a few people we see on roads or in markets who wear masks improperly, or worse still, lower the masks when they have to speak to someone," said Oommen John, a public health specialist at The George Institute for Public Health, New Delhi.
"Behavioural interventions and adherence is a complex science — still in its infancy in India," John said. "It is far more complex than just creating infographics and expecting compliance."
In the early weeks of the epidemic in India, the first advisory urging all members of the public to wear cloth masks had come from the office of the principal scientific adviser to the Union government.
Multiple studies have established the efficacy of even cloth masks in curbing the spread of infections that spread through coughs or sneezes.
A study by researchers in India, for instance, published last month found that while respiratory droplets from an uncovered cough can travel up to 3 metres, even a simple disposable mask can reduce the distance to less than 0.5 metres.
"Even if a mask does not filter out all particles, if we can prevent clouds of particles from travelling far, it's better than not doing anything," said Padmanabha Prasanna Simha, an engineer at the Indian Space Research Organisation who led the study.
Simha collaborated with a cardiovascular surgeon at the Sri Jayadeva Institute of Cardiovascular Sciences and Research, Bangalore, for the study that analysed the fluid flow fields of coughs under various common types of masks.
Their findings were published last month in the journal Physics of Fluids.
They found that N95 masks were the most effective at reducing the horizontal spread of cough droplets. The N95 masks reduced the speed of the droplets by a factor of 10, limiting spread to 0.1 to 0.25 metres.
In situations where sophisticated masks are not available for the general public, any mask would be better than no mask at all to slow the spread of the infection, Simha said in a media release issued by the American Institute of Physics.