Covaxin bar in Saudi, expatriate from Kerala approaches high court seeking Covishield vaccine
Girikumar Thekkan Kunnumpurath's counsel Manas P. Hameed said the HC had served notice to the Union health ministry seeking its opinion on the matter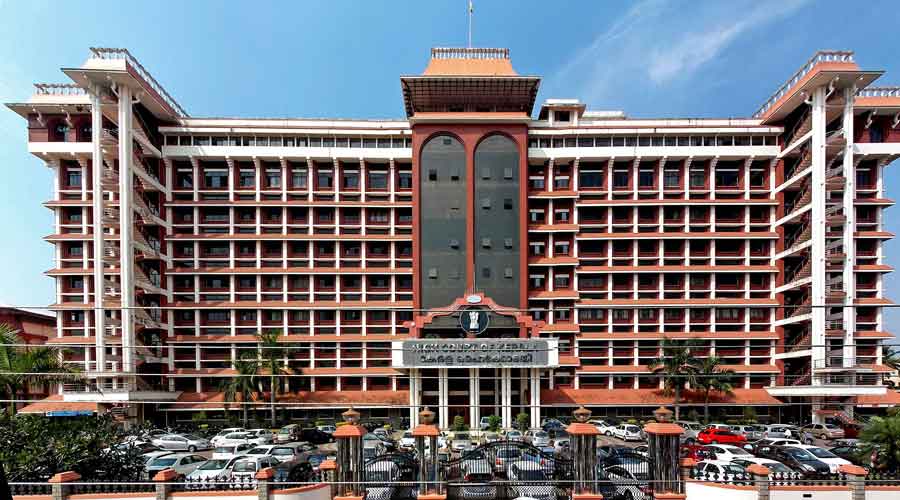 Kerala High Court.
File photo
---
Bangalore
|
Published 06.08.21, 01:11 AM
|
---
A Gulf expatriate from Kerala has approached the high court seeking the Covishield vaccine since Saudi Arabia, where he has to return by the month end, does not recognise Covaxin, with which he has been fully immunised against Covid.
Girikumar Thekkan Kunnumpurath, 50, from Kannur who works as a welder in Dammam, has urged Kerala High Court to direct the central government to either vaccinate him again with Covishield, which is recognised in Saudi Arabia, or get Covaxin validated in other countries. He could face job loss if he did not reach Saudi Arabia by the end of August, Girikumar said.
Girikumar's counsel Manas P. Hameed said the court had served notice to the Union health ministry seeking its opinion on the matter. "The notice was served on the Union ministry since the Kerala government doesn't have any role in formulating vaccination policy," Hameed told The Telegraph.
The lawyer said the case would be heard on Monday when the Centre's version would be considered. As of now, there is no provision to opt for another immunisation cycle with a different vaccine after being inoculated with two doses.
Girikumar has to reach Saudi Arabia by August 30 when his re-entry permit is set to expire.
"I had no idea a vaccine would land me in trouble. But soon after my second shot (on May 17), I came across news reports that Covaxin is not among the vaccines recognised by Saudi Arabia and many other countries," he told this newspaper on Thursday.
"I came home on leave in January. But then the situation worsened in India and all flights were stopped to Saudi Arabia and other countries. I waited in anticipation that the crisis would be resolved, only to land in this mess," Girikumar said.
In his petition, Girikumar has mentioned that he would not also be able to travel to Saudi Arabia via a third country as those nations that can be used as pit stops by Indian expats don't recognise Covaxin.
Non-tourists from India are not allowed to fly directly to Saudi Arabia because of the Covid restrictions. They can travel via countries such as the Maldives, Qatar and the UAE, provided they are fully inoculated with a recognised vaccine.
Girikumar's employer had earlier helped him by extending his re-entry permit for a second time since he got stranded. "My re-entry permit was last extended on July 30 and I was granted 30 days to return. I could lose my job if I don't return by then," said the father of two daughters.
Girikumar said the Kannur district medical officer had pleaded helplessness when he had asked for Covishield shots. "The government should either allow me to take Covishield or get Covaxin recognised everywhere," Girikumar said.
Although the two Covishield doses are administered at least 84 days apart, the government has allowed that gap to be reduced to 28 days for students travelling abroad and expats.
India has till now administered close to 60 million doses of Covaxin. The third and final-stage trial results of the vaccine have been made public but are yet to be peer-reviewed. Bharat Biotech has said Covaxin has so far received emergency use authorisation approvals in 16 countries.