400,000 cases estimated across the country by July-end
Covid-19 single-day high, slowdown
400,000 cases estimated across the country by July-end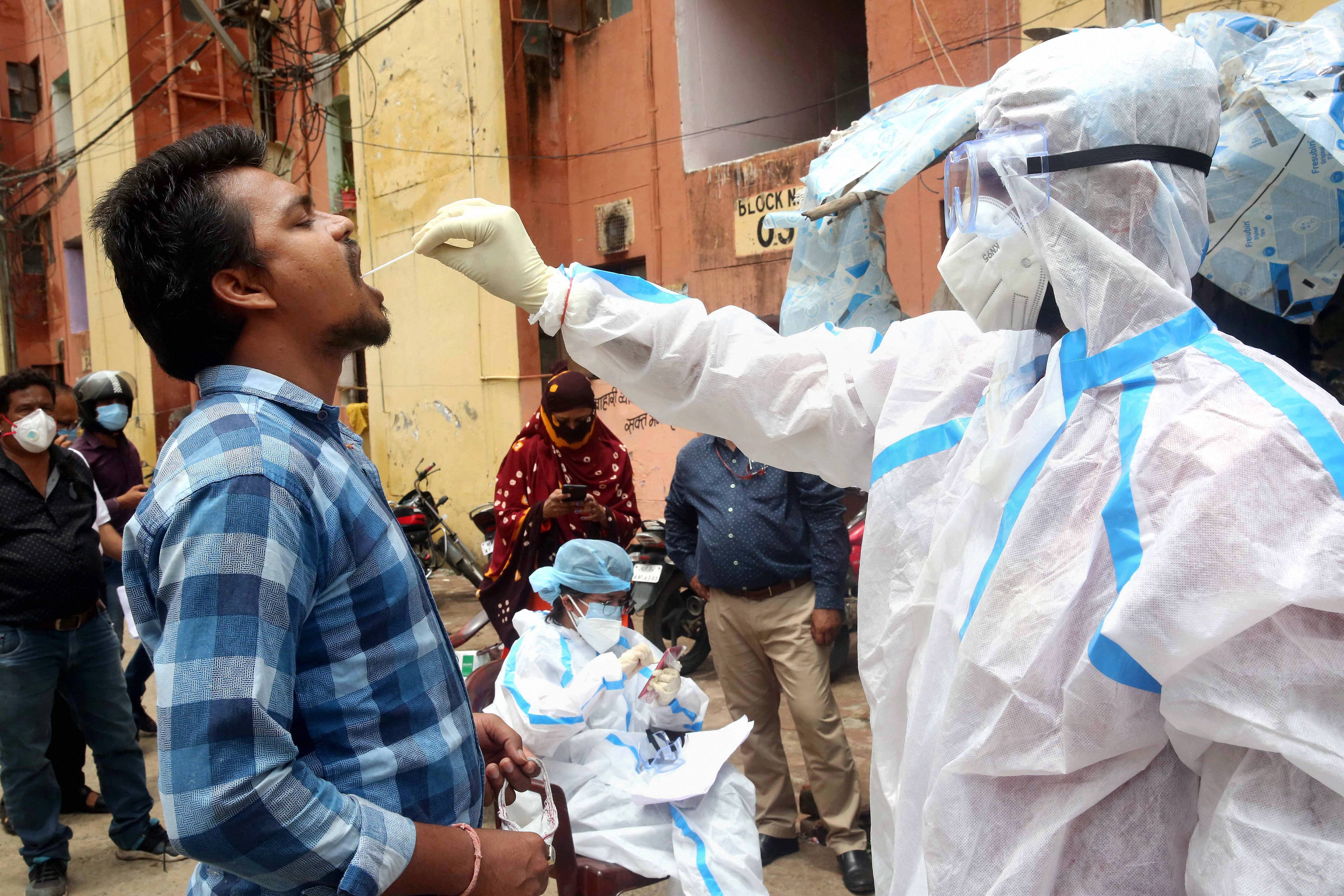 ---
---
India on Sunday recorded another highest-ever single-day rise of 19,906 new coronavirus cases amid signals from an epidemiological analysis that the growth in numbers of active patients has slowed down in several states, including Bengal.
The analysis by researchers at the Institute of Mathematical Sciences, Chennai, has also predicted that the number of active patients under medical supervision could nearly double to around 400,000 by July 30 from the current figure that increased to 203,051 on Sunday.
The total number of lab-confirmed cases in the country has increased to 528,859, of whom 309,713 patients have recovered and 16,095 have died. India's recovery rate — the number recovered divided by the number of lab-confirmed cases — has increased to 58.56 per cent.
Over the past day, 13,832 patients have recovered, the health ministry said on Sunday.
The IMSc analysis relying on the increase in the counts of active patients between June 1 and June 26 has pointed to a value of R — a number that represents the rate of the epidemic's growth — at 1.11, still an exponential rise.
However, the analysis applied to state-wise counts has found that the numbers of active patients in at least Bengal, Gujarat, Haryana, Rajasthan and Jammu and Kashmir are currently displaying R values close to 1 — or sub-exponential growth rates.
"This is only a snapshot view for the past few days — we've seen other states in the past also slip into sub-exponential growth only to restart exponential growth with a vengeance," said Sitabhra Sinha, a biophysicist at IMSc who led the analysis.
Still, Sinha said, the relatively slower growth is significant because it shows how the dynamics of the epidemic can change within days to weeks. Bengal's R value between June 8 and 12, for instance, was 1.21, but has slowed to near 1.
The counts of active patients depend on how many new cases are detected every day and the number of patients declared as recovered who move out of the active list.
Sinha said the slower growth during June amid the anticipated increased person-to-person interactions after the end of the lockdown was a puzzle.
"This is a surprise — we don't know how or why, but there could be multiple factors," Sinha said.
A slower growth of active cases could emerge from large numbers of patients being declared recovered. It could also mean the virus has had fewer opportunities to spread in these states because people there are more diligent in adopting face masks, physical distancing and other precautions, he said.
"There is another possible factor that relates to humidity in the monsoon. Some independent studies have suggested that at certain humidity levels, aerosols carrying the virus fall to the ground faster — this will lower the risk of transmission," Sinha said.
"For now, this is pure speculation," he added.
Three states account for around two-thirds of the country's active patients — Maharashtra with 35 per cent, Tamil Nadu with 17 per cent and Delhi with 15 per cent.