Two govt agencies nix drug efficacy test
Clinical trial for hydroxychloroquine as Covid-preventive stalled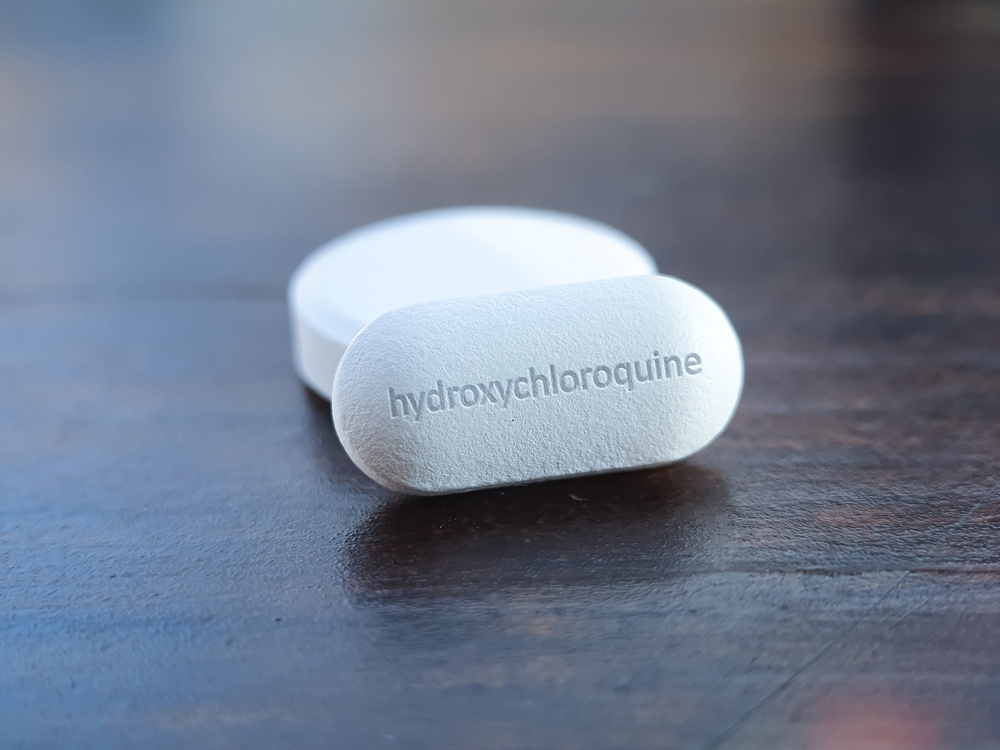 Hydroxychloroquine has been found to be effective against the coronavirus in lab studies
(Shutterstock)
---
New Delhi
|
Published 21.05.20, 10:29 PM
|
---
Two government agencies have stalled a proposal from health researchers for a randomised clinical trial to test the efficacy, if any, of the anti-malarial hydroxychloroquine in preventing the novel coronavirus infection in healthcare workers.
The clinical trial has been designed to test the validity of a controversial recommendation from the Indian Council of Medical Research — that healthcare workers treating Covid-19 patients take hydroxychloroquine to reduce their risk of picking up the infection.
The March 23 recommendation, for healthcare workers as well as household contacts of Covid-19 patients, had puzzled many doctors. They had underlined that there was no evidence to justify the use of hydroxychloroquine as a preventive agent against the infection.
To look for evidence, researchers at The George Institute for Global Health, New Delhi, had proposed a trial with collaborating doctors in Bangalore and Mumbai and sought funding from the ICMR and India's department of biotechnology (DBT).
But the ICMR has cancelled an expert panel meeting called to evaluate the proposal. And a DBT panel has rejected the proposal, saying while the trial is "well-designed", the ICMR would itself probe the efficacy of hydroxychloroquine through an observational study.
Experts familiar with clinical trials, including a senior researcher who is a member of a Covid-19 group set up by the ICMR, have said that observational studies yield weak evidence and that a randomised control trial is a superior |way of assessing a drug's efficacy.
"Only a randomised control trial can generate strong evidence — for or against a therapy," the member of the Covid-19 research group told The Telegraph.
The ICMR's observational study will monitor the health of 2,000 healthcare workers in six hospitals in Bhubaneswar, Chennai, Delhi, Jodhpur and Patna who have taken hydroxychloroquine.
The proposed George Institute trial involves two arms —one group of around 5,000 health workers taking the drug, and a comparable number in the second group not taking the drug — to enable a comparison of the infection rates in the two groups.
Hydroxychloroquine has been found to be effective against the coronavirus in lab studies and, the ICMR said, its recommendation was "based on risk-benefit considerations in exceptional circumstances that call for the protection of high-risk individuals".
"In a crisis situation when nothing else is available, hydroxychloroquine was chosen as a precautionary measure to protect persons at high risk of exposure," a senior ICMR official told this newspaper, adding that the decision was taken by a panel of experts.
Although proponents of hydroxychloroquine have argued that it's a safe drug used for decades, critics have underscored the need to generate evidence given the concerns that although safe, the drug does carry the risk of disrupting cardiac rhythms.
A senior World Health Organisation official said on Wednesday that hydroxychloroquine had not yet been found effective either in treating or preventing Covid-19.
"Many countries have limited its use to clinical trials... because of a number of side-effects that have occurred or could occur," said Mike Ryan, executive director, WHO health emergency programmes.
"It is for each national authority to weigh and assess evidence for and against the use of this drug."
Some health researchers said a national advisory from the ICMR recommending the drug as a potentially protective agent could itself obstruct further evaluation through control clinical trials.
"It sets a bad precedent when a top research body issues an advisory with poor-quality evidence," said Anant Bhan, a bioethics researcher in Bhopal and adjunct faculty member at the Centre for Ethics at Yenepoya University, Mangalore.
"An advisory would prompt healthcare workers to take the drug — then it could be difficult to have a control arm in a trial in which healthcare workers are not taking the drug. Poor evidence is always poor ethics."
The George Institute hopes to continue the trial through other sources of funding.
"We're not going to give up. Medicine needs to be practised through the best possible evidence," institute director Vivekanand Jha said. "It's dangerous to not even want to look for evidence."