Single-day Covid record
Old cases reclassified, fatality rate increases to 3.3%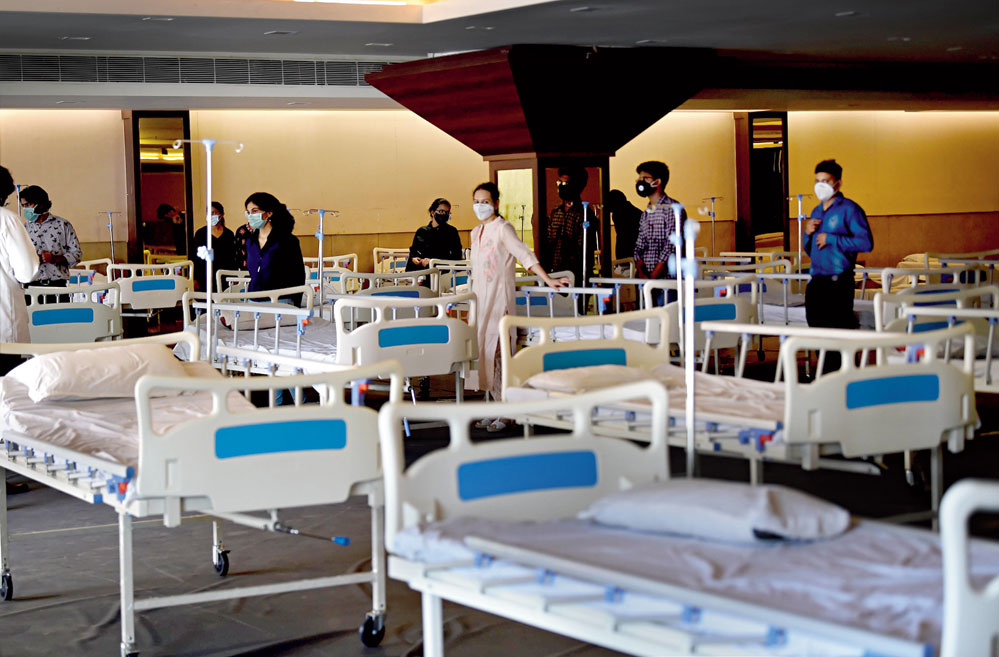 ---
New Delhi
|
Published 21.06.20, 01:04 AM
|
---
India on Saturday recorded yet another single-day high of 14,516 new coronavirus disease cases, amid an increase in the country's case fatality rate among Covid-19 patients from 2.8 to 3.3 per cent over the past week.
The jump is due to an unusual single-day spike of 2,003 deaths recorded on June 16, which is more than five times higher than the average of 300-plus deaths daily over the past week. The spike was attributed to reclassification of earlier deaths in Maharashtra and Delhi to Covid-19.
The new cases on Saturday raised the total number of cases to 395,048, of whom 168,269 patients are under medical supervision, 213,831 have recovered and 12,948 have died, 375 in the past 24 hours.
The CFR — the number of deaths divided by the number of lab-confirmed infections — has increased from around 2.8 last week to 3.3. Gujarat has the country's highest CFR of 6.2 per cent, followed by Maharashtra (4.7), Madhya Pradesh (4.3), Bengal (4.0) and Delhi (3.8).
Public health experts say the differences as well as changes in the CFR can result from any of multiple factors — the age distribution of the cases, patterns of underlying chronic health disorders, as well as the quality and timeliness of diagnosis and clinical care.
The Union health ministry said on Saturday that the country's recovery rate — the number of patients who have been declared recovered divided by the number of lab-confirmed cases — has increased to 54.13 per cent. The recovery rates were 53.79 on Friday and 52.96 on Thursday.
Epidemiologists say the epidemic remains on an exponential trajectory with states showing different growth rates that could, however, change in the coming weeks, depending on precautions taken by the public and the opportunities the virus gets to spread.
The epidemic remains unevenly distributed with just five states accounting for 70 per cent of the country's 168,000-plus active Covid-19 patients on Saturday — Maharashtra (55,665), Delhi (27,512), Tamil Nadu (23,512), Gujarat (6,364) and Uttar Pradesh (5,659).
An analysis by researchers at the Institute of Mathematical Sciences, Chennai, up to June 14 had suggested that the nationwide R — a measure of how quickly the virus is spreading — had dropped slightly to 1.13 from an earlier value of 1.22.