Journalist thrashed by alleged members of Yogi militia in UP
The television stringer had questioned a BJP lawmaker and a senior official about what he felt were delayed and inefficient Covid initiatives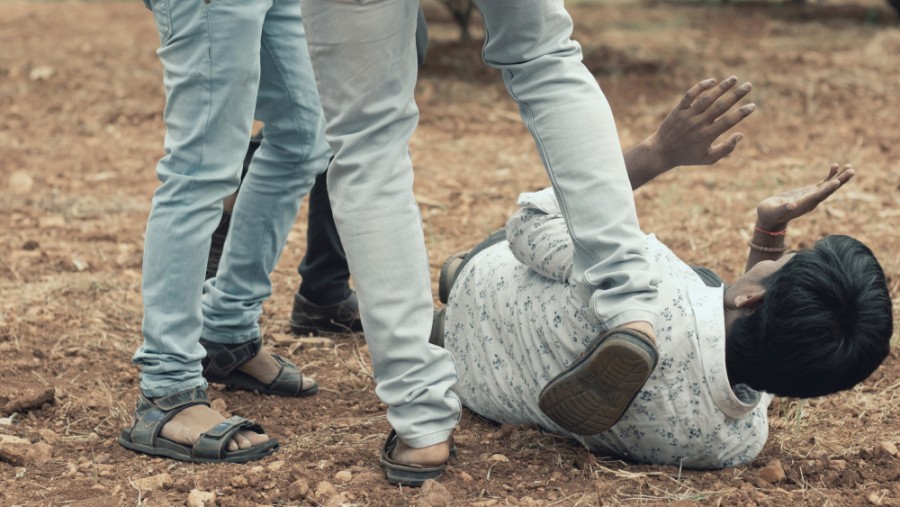 Representational Image
Shutterstock
---
Lucknow
|
Published 18.05.21, 01:53 AM
|
---
A television stringer who questioned a BJP lawmaker and a senior official about what he felt were delayed and inefficient Covid initiatives was thrashed by half-a-dozen men, allegedly members of a militia founded by Yogi Adityanath two decades ago.
Videos from the site in Domariyaganj, Siddharthnagar district, appear to show a group led by a man wearing a saffron mask and a saffron scarf punch and slap Amin Farooqi while at least two policeman watch silently.
A purported eyewitness claimed the attackers had acted at the behest of local MLA Raghvendra Pratap Singh of the BJP and sub-divisional magistrate Tribhuvan Prasad, the two men Amin had questioned.
"After the attack, some policemen went to Amin's home and brought him to Domariyaganj police station, where he was forced to sit on the floor for about three hours," a local reporter said, seeking anonymity.
"He was let off after being forced to sign a statement saying he had had a fight with fellow journalists."
Singh, the MLA, is state convener of the Hindu Yuva Vahini, a militia founded by Adityanath at the turn of the century when he was an MP.
Many cases of assault and rioting have been registered against the organisation over the years.
Adityanath used to be vocal in the militia's support but stopped mentioning it after becoming chief minister in 2017.
Amin, a stringer with a local news channel, was covering the inauguration of a Covid unit at the Benwa community health centre in Domariyaganj on Sunday when he was attacked.
"After the inauguration by health minister Jai Pratap Singh, reporters were talking to the MLA and the SDM. Amin asked them why the initiative had not been started earlier and why there was a vaccine shortage in Domariyaganj," the purported eyewitness said.
"Immediately, a man in a saffron mask and golden kurta pulled Amin by his shirt and took him away. Those accompanying him then started thrashing Amin."
A local reporter said the man in the saffron mask was Lavkush Ojha, a block-level BJP leader.
"He is a political aide to Raghvendra. We saw him leave the place with the SDM after the beating of the journalist," he said.
Singh, the MLA, said: "I was busy discussing certain issues with the officials when I saw people fighting. I don't know the reason."
Prasad said: "I had had an argument with the young man a few days ago over a news item. I had invited him to join the fight against the coronavirus."
He added: "On Sunday, while we were busy after the inauguration of a Level-2 hospital, a fight broke out between the journalists present for some reason."