Top court relief for Assam detainees
The detainees wouldn't need to deposit any amount as bail submit a personal bond, while 1 person would have to stand as surety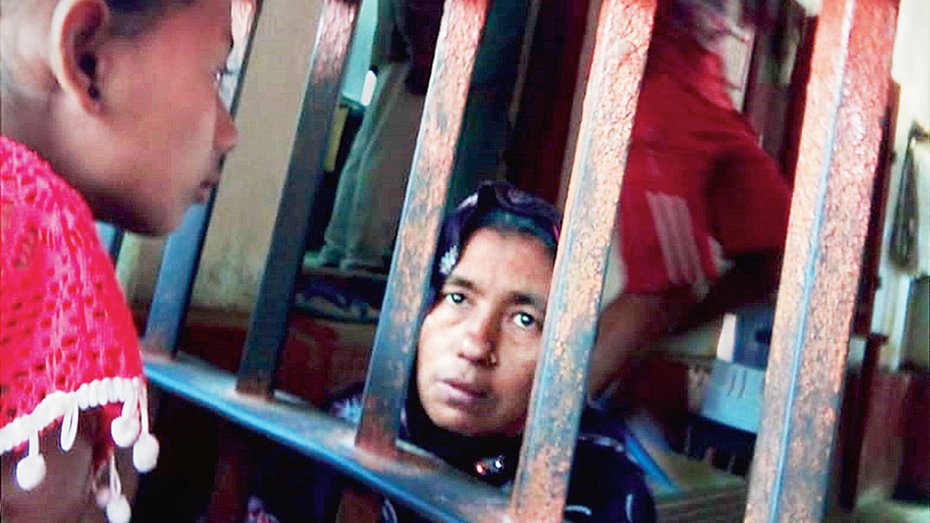 Detention camp inside Silchar jail, Assam.
Telegraph file picture
---
New Delhi
|
Published 13.04.20, 10:10 PM
|
---
The Supreme Court on Monday directed that all alleged foreign nationals kept in detention centres in Assam for over two years be released, coming up with the relief as part of efforts to contain the spread of coronavirus among the inmates.
The court also said it was modifying an earlier order when it had fixed a minimum of Rs 1 lakh as bail bond.
The three-judge bench said the detainees wouldn't need to deposit any amount as bail but told them to submit a personal bond, while one person would have to stand as surety.
Another modification from the September 2019 order was the period of detention undergone. The court had then said those who had spent three years in detention could be released on bail.
Monday's order came on petitions seeking the release of the inmates, but not before the bench asked the government to take steps to ensure the prisoners did not disappear.
"If these prisoners would be released, then who will give the surety and all other guarantees?" Chief Justice of India S.A. Bobde, who was heading the bench, asked attorney-general K.K. Venugopal.
"How will you ensure the foreign prisoners will not disappear, if they are allowed to be released… these are foreigners. How to ensure they will not run away?" he asked.
Senior advocate Colin Gonzalves, who appeared for one of the petitioners, told the court those in detention had relatives in the country and there was no question of them disappearing.
"They are not foreigners in the real sense. They are living here for five decades but don't have papers to show…. Many prisoners have sons and grandsons in the state and they have, in fact, agricultural land over here," the senior counsel said.
The bench, which also included Justices L. Nageswara Rao and M. Shantanagoudar, asked the attorney-general to take steps to ensure that the inmates did not disappear once they were released on bail.
The court asked state governments to evolve terms and conditions for release of prisoners and convicts while dealing with another earlier order related to the pandemic.
"You determine the protocol for release. Court can't do it," the CJI told the attorney-general.
The court had earlier ordered that all prisoners serving sentences of less than seven years, be released on bail or parole to decongest jails. The CJI made the observation after senior advocate and amicus curiae Dushyant Dave told the bench the authorities were not complying with the order in letter and spirit although the court had directed the release of such prisoners.
The attorney-general said the incubation period of the virus was 14 days, so those who are released should be kept in isolation for 14 days before they are sent home.