Special plasma trial in Calcutta
Deep-dive probe stands apart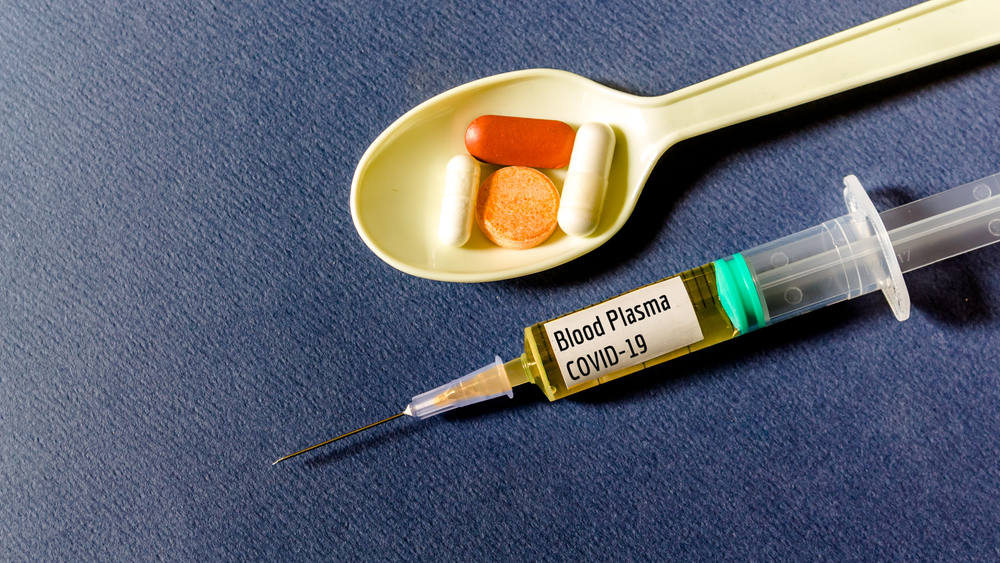 ---
---
Starting next week, doctors at Calcutta Medical College hope to draw 500ml plasma from the blood of patients who have recovered from the new coronavirus infection and offered their help in a clinical trial somewhat different from others in India.
The trial, approved on Friday by the apex regulatory agency called the Central Drug Standards Control Organisation, will provide convalescent plasma therapy to 40 patients with the coronavirus disease and simultaneously monitor their immune systems' response.
Doctors will infuse the plasma — expected to contain anti-viral antibodies — into 40 Covid-19 patients admitted at the Infectious Disease Hospital, Beleghata, over the coming weeks and track their progress.
Similar trials with convalescent plasma therapy are underway or will soon begin at over 30 hospitals across the country, including several in Calcutta, under an Indian Council of Medical Research trial that will observe 452 patients to receive plasma therapy.
But the IDH-CMC trial is special as it will also send blood samples from patients to the Indian Institute of Chemical Biology (IICB), Calcutta, where scientists will look at the patients' white blood cells and their viral genetic material.
"We're looking for specific molecular or immunological signatures to help understand what the plasma therapy might be doing," said Dipyaman Ganguly, a physician-researcher at the IICB. "In patients who get cured, are their any associated immunological changes that could be attributed to the plasma?"
Medical researchers across the world anticipate that convalescent plasma contains antibodies that neutralise the virus or influence the recipient's immune systems in some other manner to enable them to beat back the viral infection.
Many patients in India and other countries have recovered after receiving plasma, but doctors and health authorities point out that such anecdotal accounts do not make up evidence in support of the therapy for routine use.
"We're primarily looking at the clinical outcomes of patients — it is one window to look at the effect of therapy," said Anil Gurtoo, a senior internal medicine specialist at the Lady Hardinge Medical College, New Delhi, who is involved in the ICMR trial.
"Studies that also look at immunological changes and viral factors will provide multiple views," Gurtoo told The Telegraph.
Ganguly and his colleagues Shilpak Chatterjee and Sandip Paul will specifically look at changes in three subsets of cells — B cells, T cells and denditric cells — any of which could play a role in responding to the infection. They view their study as a deep-dive probe into the effects of plasma therapy.
"If a patient who received the plasma therapy on day zero shows significantly increased activity in such cells on day 4 or day 8, it could mean something," Ganguly said. "We'll have to wait and see."
Scientists expect the patients' outcome to the viral infection and therapy is influenced by their immune response as well as features of the virus. The IICB researchers will thus also look at specific mutations on the virus and try to look for connections between disease outcomes.
"We already have 15 to 20 recovered patients who have offered to donate blood," said Prasun Bhattacharya, professor of transfusion medicine at the CMC and study collaborator. The plasma donation process takes about 45 minutes and plasma from one donor could go into two patients.
At Beleghata ID hospital, Yogiraj Ray and other doctors are awaiting the plasma for infusion into patients. Ganguly said a preliminary analysis would be possible after 20 patients have received plasma and it is expected that the results of the trial on 40 patients will emerge within six to eight week.