Covid: Indian scientists studying variants' contribution to second wave
WHO said the predominant lineage of B.1.617 was first identified in India last December, although an earlier version was spotted |in October 2020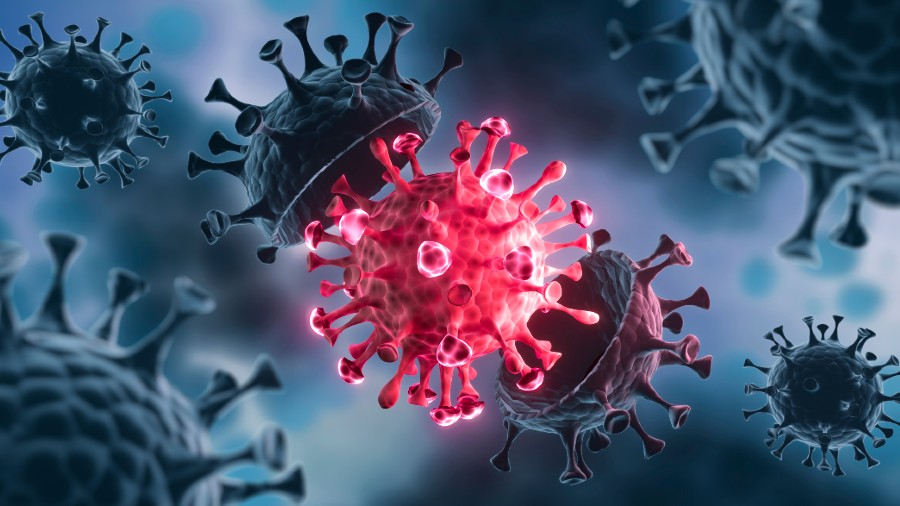 ---
New Delhi
|
Published 12.05.21, 01:57 AM
|
---
Scientists in India are studying whether coronavirus variants, including one first identified in Maharashtra last year, are contributing to the country's devastating second wave.
Though clinical data has not been made publicly available, anecdotally, doctors are reporting higher numbers of young people and children testing positive for the virus and more patients with severe disease requiring oxygen support.
Some experts suspect that the surge is caused by the B.1.1.7 variant, first reported in Britain, and by B.1.617, the one discovered in Maharashtra that is distinguished by a mutation at two locations of the spike protein's coding sequence.
One of these mutations is also found on a variant first identified in California. Experts say changes to the shape of the spike protein — which latches on to human cells — could make it more transmissible and better able to evade an immune response.
Variants and mutations
Gagandeep Kang, a pre-eminent Indian virologist, said there was not enough data to conclude whether either variant was contributing to India's deadlier second wave.
"There is some conflicting data regarding the B.1.1.7 variant, which seems to indicate in some studies that it does cause more severe disease, in other studies not," she said.
Based on reports from hospitals, Dr Kang said, it appeared that the B.1.617 variant was causing more severe disease, but that again, there was insufficient data to draw any conclusions. She said that real-time genetic information would be needed to determine that B.1.617-infected people needed more oxygen. "We don't know that," she added.
The Indian government said that the Indian SARS-CoV-2 Genomics Consortium, a network of labs created in December last year that is monitoring genomic changes in the virus, has asked states to send more samples along with patient clinical data to help evaluate whether the double-mutation variant is more transmissible.
However, the consortium said earlier this month that B.1.617, which it categorises as a variant of concern, was being identified more often in some states as their infection numbers rose.
The World Health Organization (WHO) said the predominant lineage of B.1.617 was first identified in India last December, although an earlier version was spotted |in October 2020. On May 10, the WHO classified it as a "variant of concern," adds Reuters. which also includes variants first detected in Britain, Brazil and South Africa. Some initial studies showed the Indian variant spreads more easily.
"There is increased transmissibility demonstrated by some preliminary studies," Maria Van Kerkhove, WHO's technical lead on Covid-19, said, adding it needs more information about the Indian variant to understand how much of it is circulating.