Pinarayi Vijayan push for pre-flight test
The Centre has arranged 64 flights to bring back 14,800 expatriates, most of them from the Gulf, on Thursday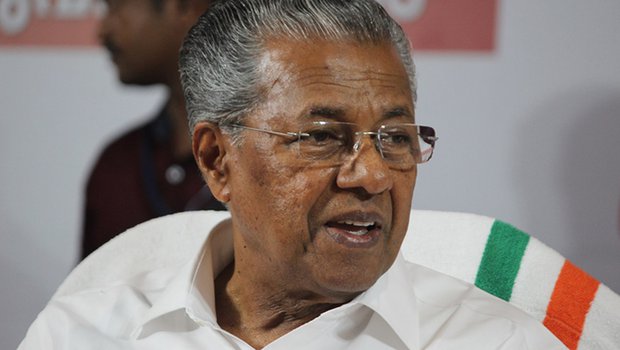 ---
Bangalore
|
Published 06.05.20, 12:05 AM
|
---
Kerala chief minister Pinarayi Vijayan on Tuesday wrote to the Prime Minister cautioning that bringing back expatriates without prior tests for Covid-19 could be dangerous.
"Violating health-safety guidelines is very unfortunate. Earlier, the Centre had sent medical teams to Italy and Iran to ensure none of those being flown back had Covid-19 symptoms," Vijayan told his daily media briefing on Tuesday.
"There will be around 200 passengers on each flight. If two or three of them are carriers, it would affect everyone on that flight," the chief minister said, referring to the issues he had raised in his letter to Prime Minister Narendra Modi.
"Since flights enhance the chances of getting infected, I have requested the Prime Minister to reconsider the decision," Vijayan said, cautioning that such a spread would not be limited to Kerala.
The Centre has arranged 64 flights to bring back 14,800 expatriates, most of them from the Gulf, on Thursday. As the Union government has not sent any advance teams to conduct pre-boarding tests, the government in Kerala, from where a lot of people go to the Gulf for work, has altered its quarantine plans for the arriving expatriates.
"We had earlier decided to send those with no symptoms of the novel coronavirus to home quarantine. But now, with the Centre having no plan of pre-boarding testing, we will be forced to send all of them to quarantine (facilities set up by the state government)," Vijayan said.
"They will have to stay there for a minimum of seven days, until they undergo mandatory tests. Those who test negative will be allowed to go on home quarantine for another seven days," the chief minister added.
Vijayan also objected to the omission of Kannur International Airport from the list of destinations for the special flights from the Gulf.
"I had sought flights to Kannur as well since 69,179 expatriates wanted to land there. Landing in their preferred airports will reduce the travel distance to their homes," Vijayan said.