Banerjee: Give cash, it's not liberals' idea
The economist advocated giving monetary assistance to the 'bottom 60% of the population' and a stimulus package from the government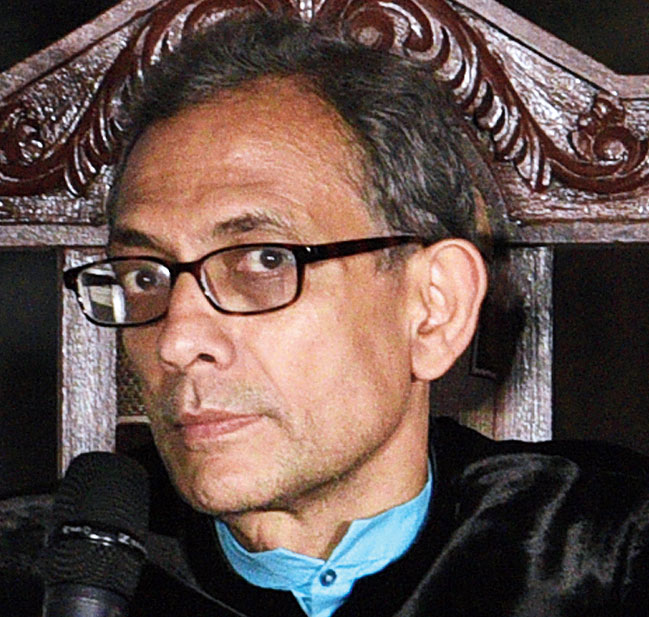 ---
---
Economist Abhijit Vinayak Banerjee has described as "disastrous" any assumption that a strong leader is needed to address the coronavirus crisis, adding that "if anyone wanted to believe in the strongman theory, this is the time to disabuse themselves".
During a conversation with Congress leader Rahul Gandhi, the Nobel laureate underscored the importance of greater involvement of states and the lower structures of governance, and bold initiatives to revive the economy, particularly by aggressively addressing demand-related concerns.
Banerjee contended that giving cash and food to more sections of the society, not just the poorest, was crucial to preventing India from slipping into a graver crisis. The economist advocated giving cash assistance to the "bottom 60 per cent of the population" and a stimulus package from the government.
Rahul, without mentioning India or Prime Minister Narendra Modi, told Banerjee during the video chat: "The underlying undercurrent is that strong leaders can take on this virus. What is being sold is that it requires one man to charge in against the virus."
Banerjee replied: "That has been disastrous. The US and Brazil are two countries that are messing up right and left. These are two strongmen behaving like… pretending like they understand anything. But even what they say every day is kind of laughable."
The economist added: "If anyone wanted to believe in the strongman theory, this is the time to disabuse themselves."
Later, Congress spokesperson Sushmita Dev was asked at a news conference what Rahul had in mind and whether the party believed Prime Minister Modi was not working with a consensual approach and was acting unilaterally.
She replied: "The stress on decentralisation is to suggest that a one-man show doesn't work. This has to be a teamwork — from the states to the panchayats. They have to play a more important role."
Sushmita, also the Mahila Congress chief, added: "You have to shed this syndrome of one-man magic. Listen to the voice of reason. Listen to the domain experts."
When some journalists pointed out that the Prime Minister has interacted several times with the chief ministers, Sushmita said: "He has interacted, not responded. Has the Prime Minister acted upon the demands/suggestions of the chief ministers? Has any chief minister said the Centre has fulfilled the demands regarding financial assistance, GST dues, the migrant problem, PPE, testing kits?
"Interaction should lead to action. This is not (for) entertainment. The Prime Minister meeting the chief ministers is not enough. At every meeting, the action-taken report on previous meetings should have been presented."
In his second interaction with an economist after former Reserve Bank of India governor Raghuram Rajan, Rahul asked Banerjee: "Once the disease washes out, six months from now… there is going to be an economic backlash, bankruptcies. How do we think of it in the medium term as opposed to the immediate short term?"
Banerjee replied: "That is sort of what we were talking about, the question of demand shortfall. There are two concerns. One, how to avoid a chain of bankruptcies. Maybe writing off a lot of debt is the way to go. The other is demand shortfall, and getting some cash into the hands of the population is the best way to kick-start the economy."
He added: "The US is very aggressively doing that. This is a Republican administration run by a bunch of financiers. If they are willing to do it, we should be willing to do it. This (US) is not run by a bunch of socially minded liberals, but by people who used to work in the financial sector. But they have decided that just for economic survival, we need to pump money into people's hands. I think we should take a cue from that."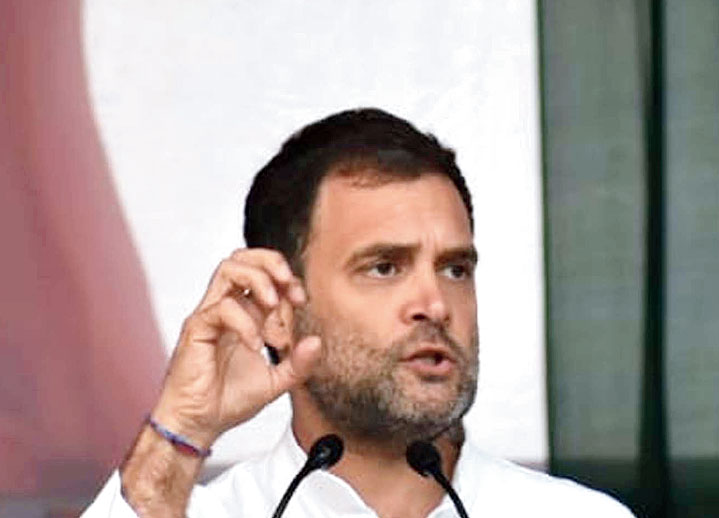 Rahul asked Banerjee about the changing balance of power in the world. The economist replied: "I am very worried for countries like France and Italy. Especially Italy, which had a disastrous outcome and partly that is a result of the State… the Italian State has been run by mainly not so distinguished people for a while.
"The US moving in a much more nationalist direction is extremely frightening for the world. The rise of China being a threat and if the US starts reacting to it, it will be an extremely destabilising threat. That is something to worry about a lot."
Pointing out that the situation was frightening as nobody knew what would happen next, Banerjee said in response to Rahul's query on the impact on the poor in India: "…What do we do with the people who are not covered by government (welfare) schemes? That is a lot of people. The migrants in particular. One of the ideas that was mooted in the last years of the UPA but also embraced by the current government was the idea that the Aadhaar would be made national and therefore would be used for PDS and other things.
"Aadhaar-based claims on PDS, wherever you are, would be eligible. Because then a lot of people would have then gone to the local ration shop and then said that this is my Aadhaar. I am eligible for PDS, I'm collecting PDS in Mumbai. Even though my family resides in Malda or Darbhanga or whatever. That's my claim."
Banerjee added: "Then the question of poverty. Real concerns are — will the economy revive, and in particular, how does one think through the possible time paths of this disease through that process. I think we should try to be optimistic about the survival of the overall economic well-being of the country. It's just... take the right actions."
Asked about MSMEs and job losses, Banerjee said: "That's the reason a lot of us have been saying that we need a stimulus package. That's what the US is doing, Japan is doing, Europe is doing. We really haven't decided on a large enough stimulus package. We are still talking about 1 per cent of GDP. The United States has gone for 10 per cent of GDP. There is now a moratorium on debt payment but debt payments for this quarter should have been cancelled."
The economist insisted that cash should be given to the people to revive demand, suggesting an amount of Rs 10,000 for every person to start spending and kick-start the economy.
When Rahul asked if he was suggesting a NYAY-like scheme — a minimum income-guarantee programme that the Congress had proposed before the 2019 Lok Sabha elections — for the poorest of the poor, Banerjee said: "I would argue for a broader…. You try to target in this mess, who has become poor after their shop was shut for six weeks. I don't know how you'd figure this out. I would say bottom 60 per cent of the population, we give them some money, nothing bad will happen in my view.
"If we gave them money, well, some of them might not need it. Fine, they'll spend it. If they spend it, it would have a stimulus effect. The only place where I'm more aggressive than you are in that sentence is that I would go beyond the poorest people. In dire straits, being brave is the only option."
Banerjee proposed fast-paced action without being unduly worried about the worthiness of the beneficiaries. He suggested that wheat or rice should also be given for three months on a temporary ration card.
When Banerjee asked Rahul about his opinion on decentralisation, the Congress leader said he supported it.
"You have to create option value. Decentralising as much as possible, which they can handle at the local level, is in my view a good thing. So the tendency should be to sort of parcel out things that can be managed at the district level and the state level.
"Of course, there are some things, like the district collector cannot decide about airlines or railways and stuff. So I feel that the big decisions should be national. But even on the lockdown front, leeway should be given to the states. I think the current government has a slightly different view. They prefer to manage, see this thing and centralise it. These are two perspectives, I don't necessarily think one is wrong or one is right. I veer towards decentralisation," Rahul said.