Doctors not welcome to return home
One in 12 positive cases in Delhi are medical staff and most of them had not been on Covid duty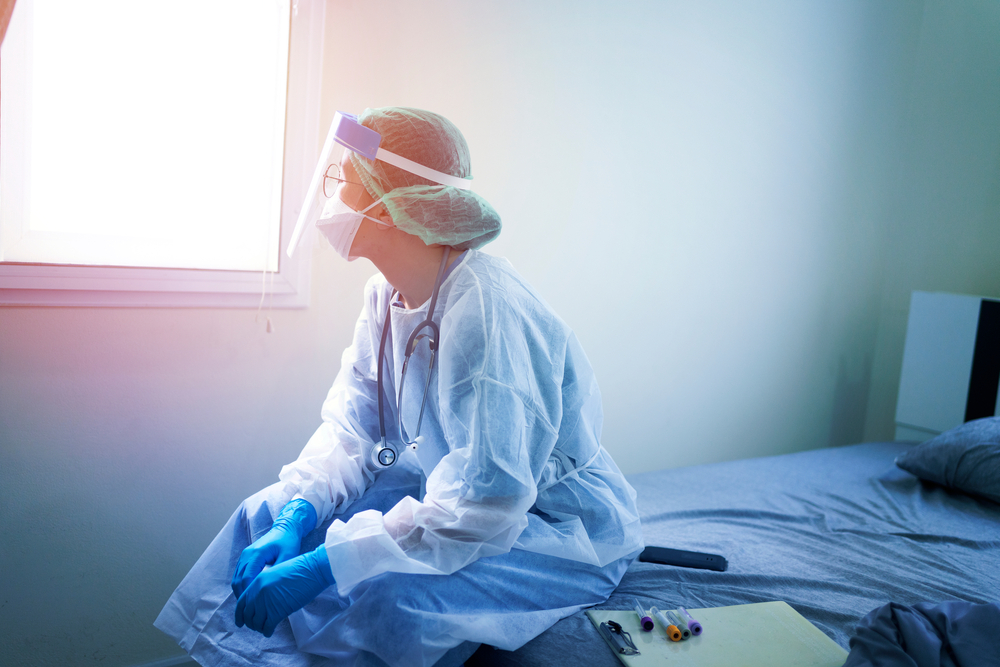 ---
---
Harjit Bhatti now avoids wearing a white coat or carrying a stethoscope in public.
A doctor at a private hospital in South West Delhi and national president of the Progressive Medicos and Scientists Forum, Bhatti says "fear and misinformation is so much that many people now believe it is doctors who are spreading the infection".
"They may not say so openly out of fear for legal action, but this reflects in the entry and exit rules imposed by residents' welfare associations," Dr Bhatti added.
In neighbouring Ghaziabad in Uttar Pradesh on Thursday, the Apartment Owners' Association of Neelpadam Kunj barred the entry of medical staff who work in Delhi after an advisory from the municipal commissioner asking those who work in Delhi to find accommodation for themselves there.
The association's order was set aside by the district administration after medical associations erupted in outrage.
Ghaziabad's chief medical officer, Narendra Gupta, clarified that the municipal commissioner's advisory issued earlier this week was only for medical staff treating coronavirus patients.
Bhatti explained: "The government gives accommodation to all government medical staff on Covid duty. However, for staff not on Covid duty, who may also be coming in contact with patients who have the virus, there is no separate accommodation outside their homes. People see the news of hospitals being shut after health workers test positive and get scared.
"The government's offer of protective gear and shelter only to Covid duty staff does not reflect an understanding that this is a new virus that we do not know much about and that all medical staff are at risk."
One in 12 positive cases in Delhi are medical staff and most of them had not been on Covid duty. Those on Covid assignments are given full-body protective suits.
AIIMS resident doctors' association general secretary Srinivas Rajkumar T. said that after the home ministry intervened in March when several medical employees faced eviction, residents' welfare associations have largely been cautious not to harass such staff.
However, the sealing of borders with Uttar Pradesh and Haryana is an issue that even appeals to the highest authorities can't seem to solve.
Srinivas shared WhatsApp messages of a woman resident doctor of AIIMS who lives in Gurgaon. A policeman prevented her from entering her housing society and she claims that he told her: "You doctors are spreading corona here."
"Every day 20 to 30 people in AIIMS can't come to work because despite having movement passes, the police of neighbouring states do not let you pass," Srinivas said.
All India Government Nurses Federation president G.K. Khurana said: "People need to overcome the fear of the virus. …What does a nurse with an infant at home do? She will have to go home, and people have to learn to live with that."