Doctors demand uniform response
Medical practitioners warn that lack of consistency could be disastrous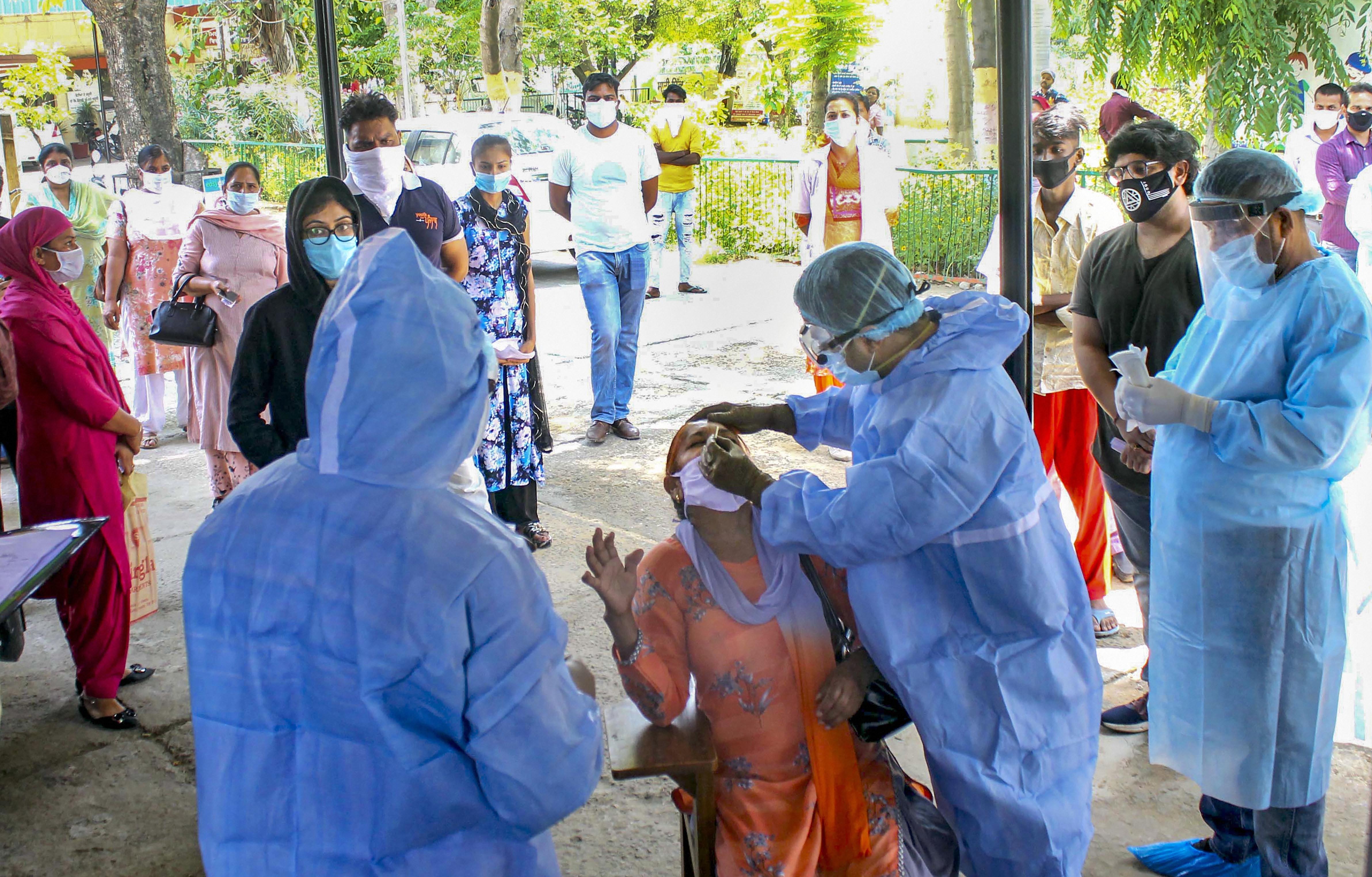 ---
---
India's largest body of doctors on Friday asked the Centre to ensure uniform use of national guidelines to test, isolate and treat patients with the coronavirus disease, warning about multiple orders and actions from states and district administrations.
The multiple orders and actions at the state level could prove "disastrous" for efforts to manage the epidemic, the Indian Medical Association said amid its exponential but skewed growth pattern that is putting pressures on cities with the highest counts.
Anecdotal accounts of Covid-19 patients denied admission by hospitals have emerged on social media from Delhi and Mumbai.
India on Friday recorded 9,851 new coronavirus cases, yet another highest-ever overnight spike, raising the number of patients under medical supervision to 110,960, of whom over a third are in only two cities — Mumbai (25,370) and Delhi (14,456).
Health authorities also documented 273 deaths among Covid-19 patients, increasing the country's total number of deaths to 6,348. Delhi and Mumbai also account for over a third of all deaths.
Amid the growing epidemic, states and even district administrations appear to be tailoring policies for themselves, members of the IMA said. "Whether it is testing strategy or admission strategy or where confirmed patients should be isolated — it is like a free-for-all," said Rajan Sharma, IMA president.
The Union health ministry, for instance, had asserted the need to separate Covid-19 and non-Covid-19 facilities. But the Delhi government last week called on over 100 private nursing homes and hospitals to earmark 20 per cent of beds for Covid-19 patients.
The IMA has said it is important to avoid intermingling of patients, otherwise hospitals themselves could become "hotspots of dissemination". The medics' body has also said that patients who have prescriptions from medical practitioners should not be denied Covid-19 testing.
The national body has asked its state and local branches to review the responses in their areas and point out discordances as well as unscientific surmises. "Doctors irrespective of the workplace should take the lead during this still ascending phase of the epidemic," the IMA said.
The IMA has said all clinics, including primary and secondary care nursing homes, should follow triaging and universal precautions given the "unacknowledged community spread and the presence of asymptomatic patients".
The body has also demanded that doctors have "unencumbered legal immunity" during the entire course of the pandemic. "This should be comprehensive, including criminal, civil, consumer and other liabilities," it said.