UGC fillip to online courses
It was suggested that the existing provision for 20% of a course to be taught online be raised to 40%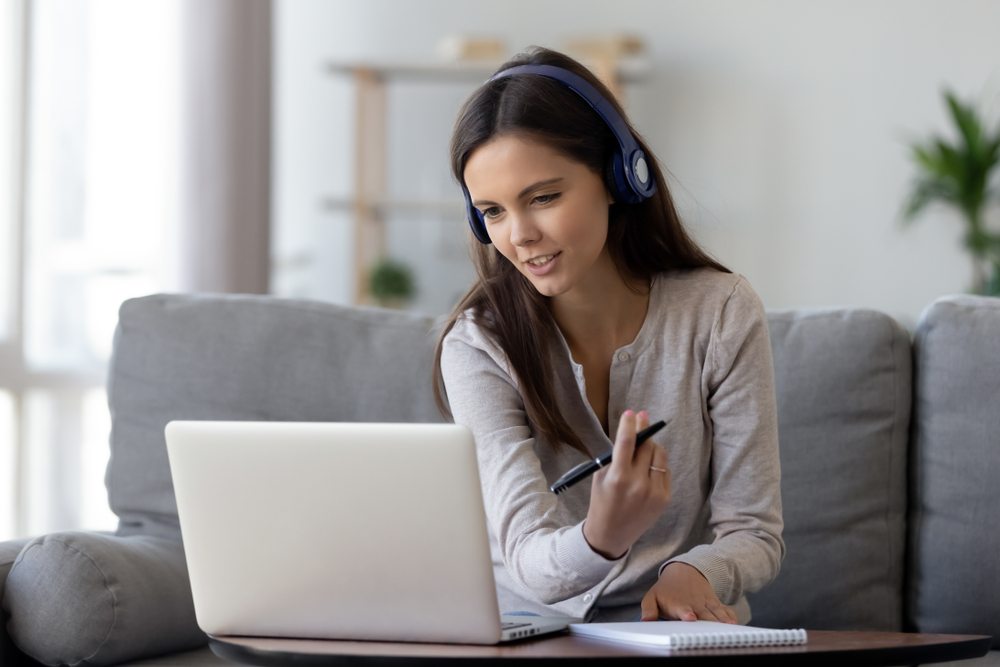 ---
---
The University Grants Commission on Monday gave "in-principle approval" to the idea of the country's nearly 1,000 universities offering up to 40 per cent of any course online, with a select 200-odd among them conducting entire degree programmes online.
These recommendations had come from a committee headed by Nageswar Rao, vice-chancellor of the Indira Gandhi National Open University, and mandated to suggest ways of expanding online education.
The panel suggested that the existing provision for 20 per cent of a course to be taught online be raised to 40 per cent considering the "national interest" in the light of the Covid-19 pandemic.
It also recommended that three categories of universities be allowed to offer courses entirely in the online mode.
The categories are:
⚫ Universities awarded scores of 3.01 or more by the National Assessment and Accreditation Council;
⚫ Universities that have, at least once in the previous two years, made it to the top 100 in the overall category of the National Institutional Ranking Framework, the government's ranking mechanism;
⚫ All the government-run open universities.
A UGC official said about 200 universities currently satisfied one or other of the three criteria.
If the UGC gives a formal nod and makes the necessary amendments to its regulations, these universities will be able to offer full-fledged online programmes from the coming academic session, he added.
Courses in engineering, medicine, law, dentistry, pharmacy, nursing and architecture have been kept outside the ambit of online courses.
Another UGC official, however, stressed that an in-principle approval showed intent but left room for changes to be made to a proposal.
The UGC has decided to start a "One India One Search Engine" programme to allow students access to content like text and videos on a single platform.
Two Delhi University professors said the government's intention was to cut its spending on higher education, and it was trying to do that using the pandemic as a pretext.
"There is no assurance of quality (in online education)," one of them said.
Under the UGC (Online Courses or Programmes) Regulations 2018, only universities with scores of 3.26 or more could offer full online courses. The high cut-off made sure that only a handful of institutions qualified.
In 2016, the commission had allowed institutions to teach up to 20 per cent of any course online. Nearly 140 universities have utilised this option.
"Some of them may have introduced an online component covering five per cent of courses; for some others it may be 10 per cent or 20 per cent," an official said.
Another committee's report, on the conduct of examinations and the scheduling of the academic calendar for 2020-21, is on the commission's table.
Headed by Haryana Central University vice-chancellor R.C. Kuhad, this panel has made several radical recommendations, including common entrance tests at the national or state levels for admission to general undergraduate and postgraduate courses.
A UGC official said the universities would likely be allowed to take their individual calls on this.
The Kuhad committee has suggested that wherever possible, exams be conducted in a shorter and changed format for final semester students this academic session (2019-20).
It has suggested options such as exams based on multiple-choice questions; "open-book examinations" during which the students can consult books; and assignment-based assessments. It has left it to the institutions whether they would conduct their exams online.
The committee has suggested that to maintain social distancing, universities may accord 50 per cent weight to internal or continuous evaluation while awarding the remaining 50 per cent marks on the basis of a student's performance in the previous semester exam.