Go forth & produce, questions later
Ministry releases guidelines to rekindle growth engines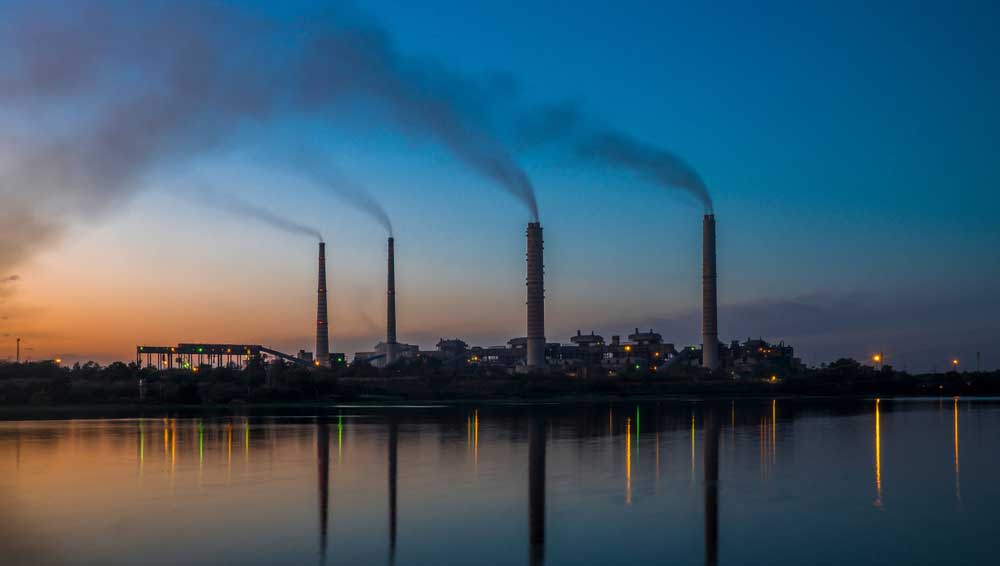 ---
---
The Centre on Wednesday relaxed the lockdown restrictions on farms and factories across the country.
But a patchy set of guidelines — not buttressed by a stimulus package yet — left industry worried that it might not be able to herd enough people and materials on to shop floors because of travel curbs, broken supply chains and badly frayed retail networks.
Prime Minister Narendra Modi had on Tuesday promised some relaxations while extending the lockdown to May 3 but the scope of the guidelines suggests the government is wrestling with the compulsion of alleviating the pain of restive migrant workers who have been stuck in cities with no money and no prospect of returning home.
The Union home ministry, which released the guidelines to rekindle the engines of growth, surprisingly lifted the restrictions on a large swathe of businesses.
The guidelines went beyond what the industry had demanded or dared hope for. Factories in several sectors were permitted to recall 50 per cent of their workforce to the shop floors, going beyond the recommendation for a gradualist approach.
The Confederation of Indian Industry (CII) had come out with a 54-page strategy paper titled "Exit from Lockdown" just three days ago in which it had suggested that only manufacturing, e-commerce and construction businesses be opened in the first phase — "perhaps 25 per cent to begin with".
"The ramp-up in terms of returning employees could be 50 per cent to 75 per cent to 100 per cent over a period of time," the CII paper had said, adding that the resumption of work could begin in locations with a lower incidence of the coronavirus outbreak.
Although the government guidelines laid down several safety norms to prevent the spread of the virus at the workplace, it was not clear how implementation would be guaranteed if a large number of workers in mines, factories, cold storage plants and warehouses managed to return to work on Monday.
It was also not immediately clear why the government felt the need to allow electricians, plumbers, motor mechanics and carpenters to go scouring for work in the first phase itself, risking the gains achieved from the tough social distancing regulations during the lockdown.
Cash- and credit-strapped businesses have been directed to shoulder a burden of new costs: they will have to ferry workers to factories in vehicles using only 30-40 per cent of seating capacity to ensure social distancing. Alternatively, units in industrial townships and special economic zones will have to make arrangements to house their workers on the premises "as far as possible".
Small businesses will struggle to fulfil the mandatory requirement to provide medical insurance cover to the workers before they restart operations from April 20.
Officials said the final authority for allowing a plant to resume production would still rest with the state authorities.
Some industrialists were critical of the measures.
"Just opening a factory has no meaning," Vikram Kirloskar, vice-chairman of Toyota Kirloskar Motor, told a news channel. "We have to open up the supply chains and auto dealerships in order to be able to sell what we produce."
Automobile makers have seen profits tumble and sales skid in the past few quarters, leaving them with a pile of vehicles that no longer meet tough, new emission standards.
"No manufacturing business can afford to run partially open operations. A factory working at 20-50 per cent capacity will burn a lot more cash compared to when it is completely shut. Many (automakers) will wait for normalcy to return," tweeted Ravi Bhatia, president India and director Jato Dynamics.
Sharad Kumar Saraf, president of the Federation of Indian Export Organisations (FIEO), said the guidelines would provide a "psychological boost to migrant workers who were getting desperate because of the extended lockdown".
Succour for farms
The Modi government allowed farmers to return to their fields but gave no indication of how migrant workers in cities, who double as farm hands during the harvest season, can go back to their villages when no trains or buses are permitted to run.
"Farmers will be better off for sure, although they will still face challenges at state border levels as regional rules vary across territories," said Madan Sabnavis, chief economist at Care Ratings.
"Farming operations in the fields… will help save the rabi crop to a significant degree. However, a major constraint is the non-availability of farm labour who may still be living in camps and other places in the urban areas. If their travel back to the rural destinations is facilitated in an orderly way, farm activities can be significantly augmented," said D.K. Srivastava, chief policy adviser at EY India.
With no clarity on the removal of inter-state travel restrictions, the prospects for farm output remains blighted by a poorly scripted plan for the resumption of economic activity.
Brick kilns in rural areas will be allowed to spew wisps of smoke in order to keep the construction sector humming once again.
The rural employment scheme – MGNREGA – which guarantees work in villages for at least 100 days a year will again accord priority to irrigation and water conservation projects, the guidelines said.
WORKPLACE DIRECTIVES
The national directives for Covid-19 management shall be enforced by the district magistrate through fines and penal action as prescribed in the Disaster Management Act, 2005, according to the Union home ministry
PUBLIC SPACES

⦾ Wearing of face cover is compulsory in all public places, workplaces
⦾ All persons in charge of public places, workplaces and transport shall ensure social distancing as per the guidelines issued by ministry of health and family welfare
⦾ No organisation/manager of public place shall allow gathering of 5 or more persons
⦾ Gatherings such as marriages and funerals shall remain regulated by the district magistrate
⦾ Spitting in public spaces shall be punishable with fine
⦾ There should be strict ban on sale of liquor, gutka, tobacco, etc. and spitting should be strictly prohibited.
WORKSPACES
⦾ All workplaces shall have adequate arrangements for temperature screening and provide sanitisers at convenient places
⦾ Workplaces shall have a gap of one hour between shifts and will stagger the lunch breaks of staff, to ensure social distancing
⦾ Persons above 65 years of age and persons with co-morbidities and parents of children below the age of 5 may be encouraged to work from home
⦾ Use of Arogya Setu, a mobile app, will be encouraged for all employees, both private and public
⦾ All organisations shall sanitise their workplaces between shifts
⦾ Large meetings to be prohibited
MANUFACTURING ESTABLISHMENTS
⦾ Frequent cleaning of common surfaces and mandatory hand washing shall be mandated
⦾ No overlap of shifts and staggered lunch with social distancing in canteens shall be ensured
⦾ Intensive communication and training on good hygiene practices shall be taken up