NCERT safety tips for kids on cyber bullies
Dos and don'ts for online learning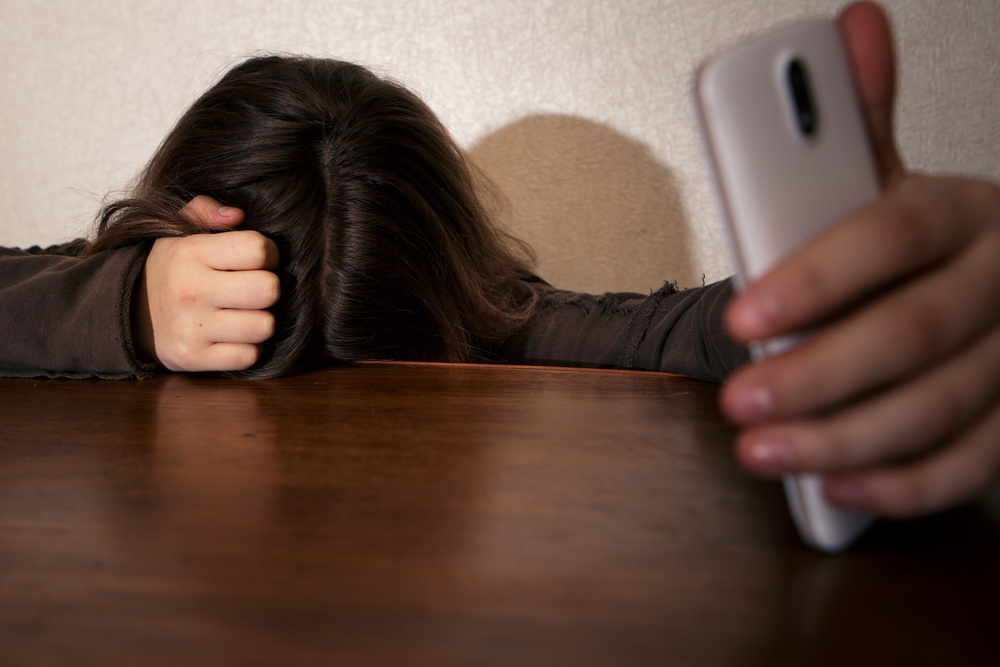 "The risk of cyber-bullying is now greater, and there's therefore a greater need to be more cautious," an NCERT official said.
(Shutterstock)
---
New Delhi
|
Published 06.06.20, 07:40 PM
|
---
Children should communicate only with people they know while accessing educational e-content or using social media, which has become a key part of their schooling amid the lockdown, top academic body NCERT has said.
They should also avoid posting personal information about themselves or their friends, such as their age, address or phone number, the name of their school, or any content that can hurt someone's feelings.
These dos and don'ts are part of a booklet the NCERT has devised in collaboration with UN educational body Unesco to help the children protect themselves against cyber bullies, fraudsters and sexual predators.
Parents and academics have welcomed the advisory, saying it is important also because the children too have been known to misuse digital platforms.
A group of students in Delhi came under police scrutiny recently after allegedly circulating on social media sexually charged content and morphed pictures of girls.
"With the schools closed because of the pandemic, a large number of students are accessing education online. The risk of cyber-bullying is now greater, and there's therefore a greater need to be more cautious," an NCERT official said.
Acts of cyber-bullying include the posting of hurtful rumours, messages or videos, exclusion of individuals from online groups on the basis of their social, economic or cultural background, theft of passwords and abusive or threatening messages to harass people.
The booklet says the students should learn about the privacy settings that social media sites offer, which allow them to limit who can access their profiles and what information the visitors can see.
The children should not communicate with strangers and be careful while posting pictures, videos or sensitive information since they leave digital footprints that stay forever, it says.
They should not forward posts without verification and never reveal personal data.
"These are useful tips. If the students follow them, they can avoid untoward experiences. But these instructions should be channelled through schools for proper implementation," said Prashan Joshi, a parent.
All India Parents Association president Ashok Agrawal too stressed that schools and teachers should take care to educate the children about privacy settings and Internet hygiene, teaching them safety practices against spam, unwanted solicitations, phishing and malware.
"Most of the parents would not know the privacy settings of social media sites. The schools should take the initiative and educate their teachers," he said. "The teachers and parents need to make the students aware of these norms while allowing them to access online content."
Schools in India have been closed since March 20 because of the Covid-19 outbreak.
An estimated 7.1 crore children aged between 5 and 11 now access the Internet regularly on devices owned by family elders. Two-thirds of Internet users in India are in the 12-to-29 age group, according to the Internet and Mobile Association of India.
As far back as April, Unicef, the UN's arm on children's issues, had said: "The lives of millions of children have temporarily shrunk to just their homes and their screens. We must help them navigate this new reality."