Cows die of 'hunger' in Bihar shelter
'No fodder in lockdown' at Sri Krishna Goshala in Jehanabad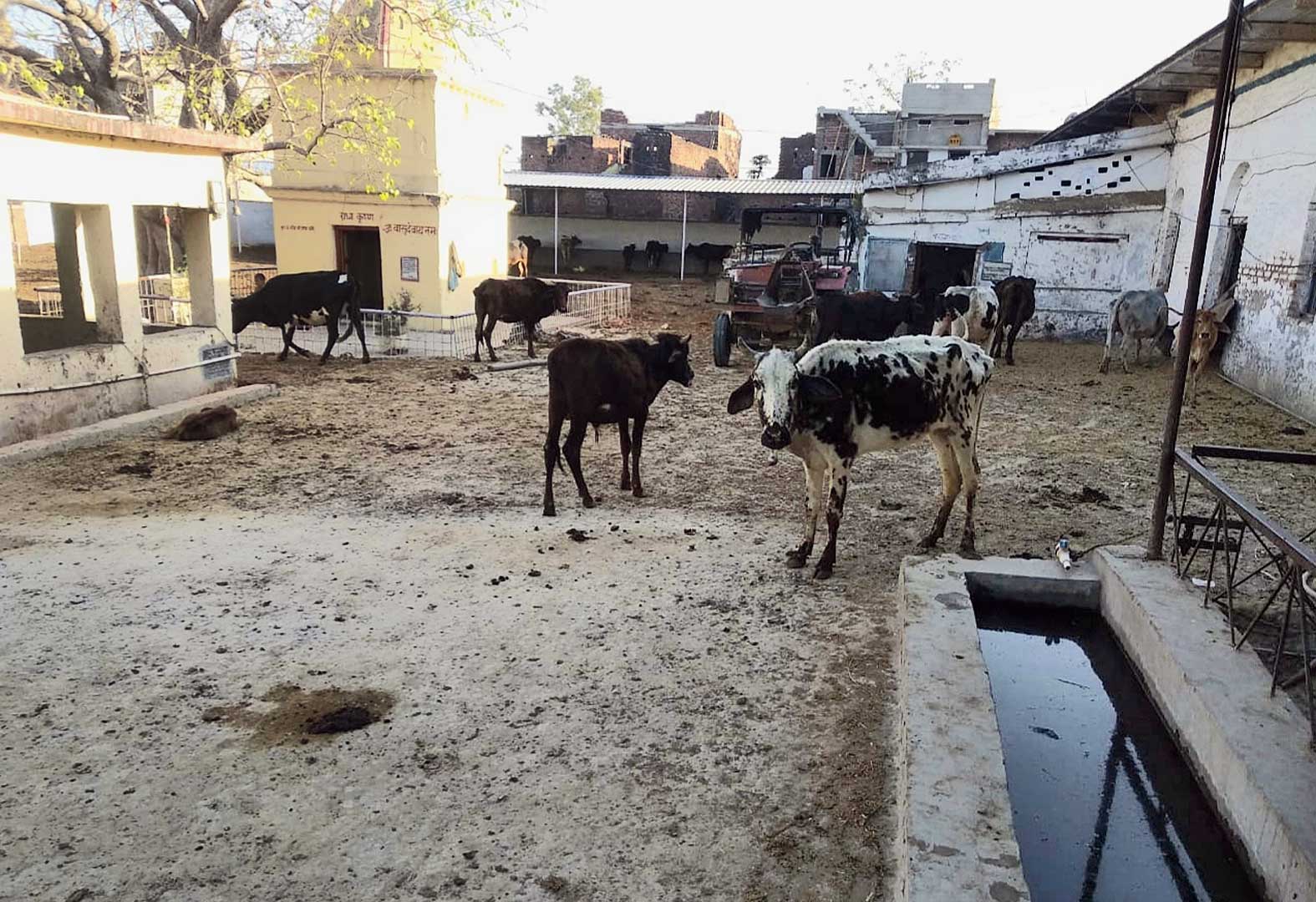 ---
Patna
|
Published 10.05.20, 09:22 PM
|
---
Seventeen cows have starved to death at a Bihar cattle shelter during the lockdown, the goshala secretary has alleged while accusing politicians who "do politics over the cow" of doing nothing to help.
Prakash Kumar Mishra, secretary of the 106-year-old Sri Krishna Goshala in Jehanabad, said the public donations that helped run the shelter had dried up during the lockdown, causing a fodder shortage that killed the cows.
He said the cow shelter was a "semi-government" one, with the sub-divisional officer (SDO) its ex-officio chairperson, and that the animal husbandry department was supposed to provide it with fodder. But all his appeals to officials and politicians in the NDA-ruled state had fallen on deaf ears, he alleged.
Jehanabad SDO Nivedita Kumari said no cow had died of hunger at the shelter and suggested that any deaths would have been caused by age and infirmity.
She sidestepped the question whether the state had a responsibility to supply fodder to the goshala, saying the government did not provide "separate funds for cow shelters" and that they must learn to fend for themselves.
"We had around 100 cows at the start of the year. Three had died by mid-March, and we lost 17 during the lockdown because we couldn't get enough fodder for them," Mishra told The Telegraph from Jehanabad, around 50km south of Patna.
"Fodder had become scarce and costlier and the donations too had dried up. Most of the deaths happened in April."
Mishra, who said he was associated with the RSS, expressed disillusionment with the NDA governments in the state and at the Centre in the matter of cow protection.
He said he had sent appeals via registered post to everybody who mattered — President Ram Nath Kovind, Prime Minister Narendra Modi, Bihar governor Phagu Chauhan, chief minister Nitish Kumar, animal husbandry minister and BJP leader Prem Kumar, the district magistrate and other officials. But no help arrived.
"It's unfortunate that people do politics over the cow but become quiet when it comes to taking care of the animal," Mishra said. "I feel ashamed that nobody is bothered about protecting the holy cow."
Told that his letters may not have reached the dignitaries amid the lockdown, Mishra said that at least district magistrate Navin Kumar had got his letter.
He said someone from Kumar's office had called and asked him to meet the SDO and other officials, but nothing came out of the meetings.
Mishra said the former maharaja of Tekari state had established the cow shelter during British rule. It's a registered institution and received grants from the Bihar government after Independence.
"But the last few years have been tough without proper and timely grants. We need around Rs 1 lakh a month to feed and tend to the mostly old and stray cows kept here," Mishra said.
"We were managing somehow with the help of public donations but the cash flow ebbed with the start of the lockdown. It's difficult to ask people to give money --- they are all suffering themselves."
However, Mishra added: "A well-known pharmaceutical company, whose owners hail from this region, provided us around 60 quintals of fodder two days ago after learning of the cattle deaths."
SDO Kumari said: "No cow has died of lack of food at the shelter. Only old and abandoned cows in poor shape are kept there — so you can understand... There's ample fodder there now."
Told that a pharmaceutical company had donated the fodder and the government had done nothing, she said: "The government does not provide us separate funds for cow shelters. It's the responsibility of the cow shelter's secretary to work and manage it."