Coronavirus cases rise to 107; Assam schools shut till March 29
31 cases reported from Maharashtra, 7 from Delhi, 11 from UP
---
---
The number of novel coronavirus cases in the country rose to 107 on Sunday, with 12 fresh cases in Maharashtra, the Union health ministry said.
The number includes two persons who died in Delhi and Karnataka.
While a 76-year-old man from Kalaburagi who had recently returned from Saudi Arabia died on Tuesday, a 68-year-old woman in Delhi who had tested positive for coronavirus passed away at the Ram Manohar Lohia (RML) Hospital on Friday night.
Delhi has so far reported seven positive cases and Uttar Pradesh 11. Karnataka has six coronavirus patients while Maharashtra 31, Ladakh three and Jammu and Kashmir 2. Telangana reported three cases. Rajasthan also reported two cases. Tamil Nadu, Andhra Pradesh and Punjab have reported one case each.
Kerala has recorded 22 cases, including three patients who were discharged last month after they recovered from the contagious infection with flu-like symptoms.
The total number of confirmed cases includes 17 foreigners -- 16 Italian tourists and a Canadian, the ministry officials said.
Amid rising coronavirus cases in India, the government has asked people not to panic, saying no community transmission of the virus has been observed and there has only been a few cases of local transmission so far and that it is "not a health emergency" in India at present.
With the World Health Organisation (WHO) declaring COVID-19 a pandemic, a health ministry official said over 4,000 people who had come in contact with the 93 positive cases have been identified through contact tracing and were being tracked while 42,000 people across the country are under community surveillance.
He said all essential facilities like community surveillance, quarantine, isolation wards, adequate personal protective equipment (PPEs), trained manpower, rapid response teams are being strengthened further in all states and union territories.
An order has been placed for the procurement of an additional over 80,50,000 N95 masks and personal protective equipment for healthcare workers, the health ministry said.
It also clarified the 71-year-old man from Maharashtra's Buldhana who was admitted to a private hospital and died during treatment on Saturday has tested negative for coronavirus infection. He had returned from Saudi Arabia recently and had diabetes and high blood pressure.
The government on Wednesday suspended all visas, barring a few categories like diplomatic and employment, in an attempt to prevent the spread of coronavirus.
It has asked Indian nationals to avoid all non-essential travel abroad.
All incoming international passengers returning to India should self-monitor their health and follow the required do's and dont's as detailed by the government.
Paramilitary forces asked to keep quarantine camps ready
All paramilitary forces, including the CRPF, the ITBP and the BSF, have been advised to keep ready quarantine camps for COVID-19 suspects as a preparatory measure, minister of state for home G. Kishan Reddy said in New Delhi on Sunday.
Earlier on Saturday, the Indian Council of Medical Research (ICMR) had said that community transmission of coronavirus is inevitable. Having isolated the virus which is a 'Wuhan-like strain', they believe that virus would follow the same pattern as it did in China.
"If we manage 30 days, if community transmission doesn't happen in the next 30 days, we may be at a good wicket," ICMR director-general Balram Bhargava said.
As of now, the Indo-Tibetan Border Police (ITBP) is operating a camp which can house about 500 people near Delhi for the quarantine purpose and the facility has released two batches of people so far.
Assam govt shuts down schools till March 29
The Assam government on Sunday ordered shutting down of educational institutions, gymnasiums, swimming pools and cinema halls with immediate effect till March 29 in the wake of novel coronavirus outbreak.
Assam chief secretary Kumar Sanjay Krishna, addressing a press conference here said, "Even though no positive case has been detected in the state so far, we are taking all precautionary measures."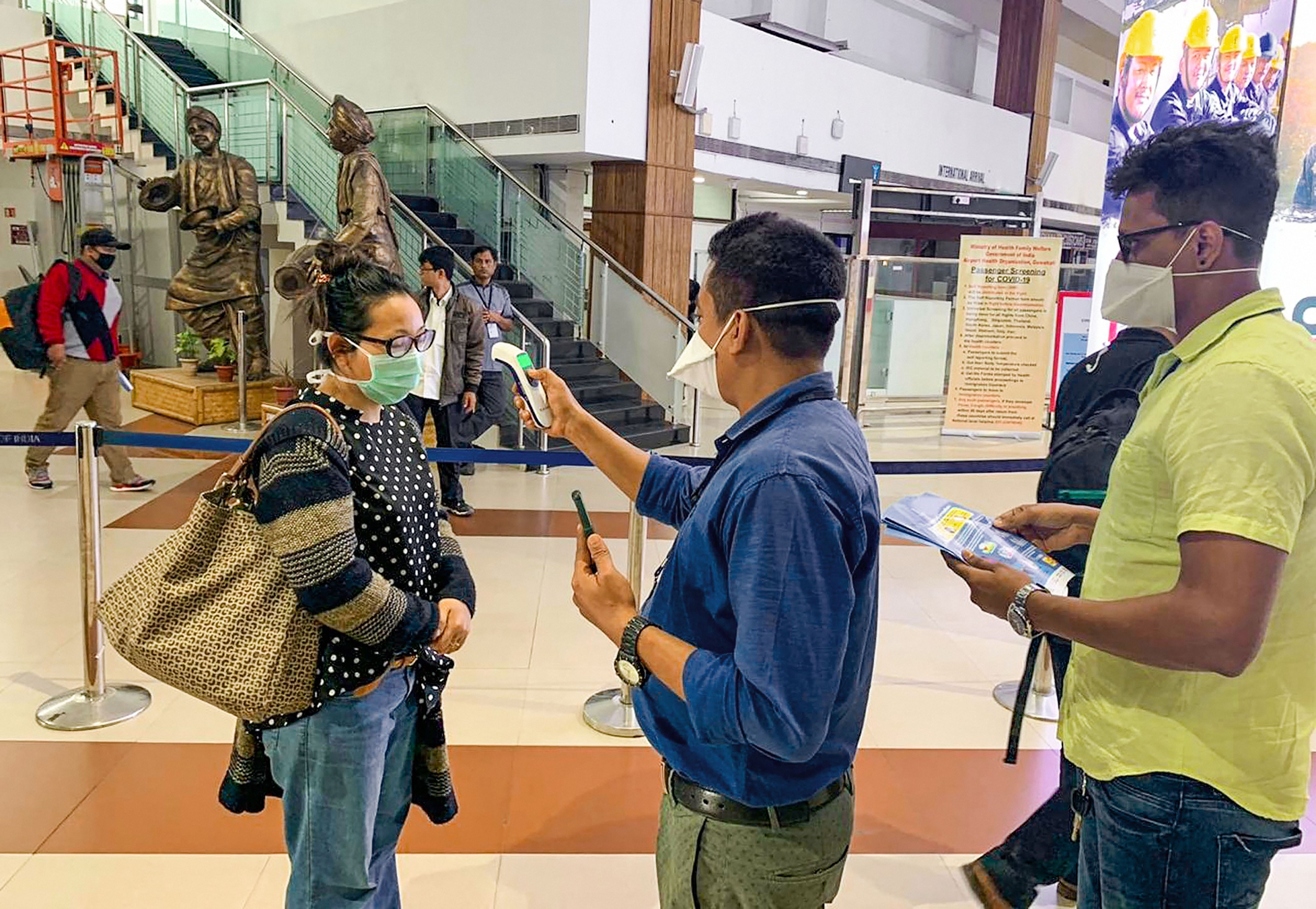 He said barring board examinations, all exams scheduled till the specified date have been cancelled.
"All programmes scheduled at government auditoriums have also been cancelled. We hope those owned by private firms will also follow," he said.
The chief secretary said all the deputy commissioners have been asked to discourage any public gathering in their districts.
He said the state government is fully equipped to handle any crisis arising out of the pandemic.
Son of woman who died due to virus stable
The son of the 68-year-old woman from West Delhi who was the second coronavirus casualty in the country, is being treated at the Centre-run Safdarjung Hospital and his condition is stated to be stable, official sources said.
The 46-year-old man, a resident of Janakpuri, who was shifted from the Ram Manohar Lohia Hospital to Safdarjung Hospital on Friday was shifted to an isolation ward on Saturday from the ICU after his condition improved.
"He is out of the ICU and his condition is stable. He is not stuck to bed," an official source said.
The man could not attend the funeral of his mother who was cremated at Nigam Bodh Ghat under the supervision of medical authorities.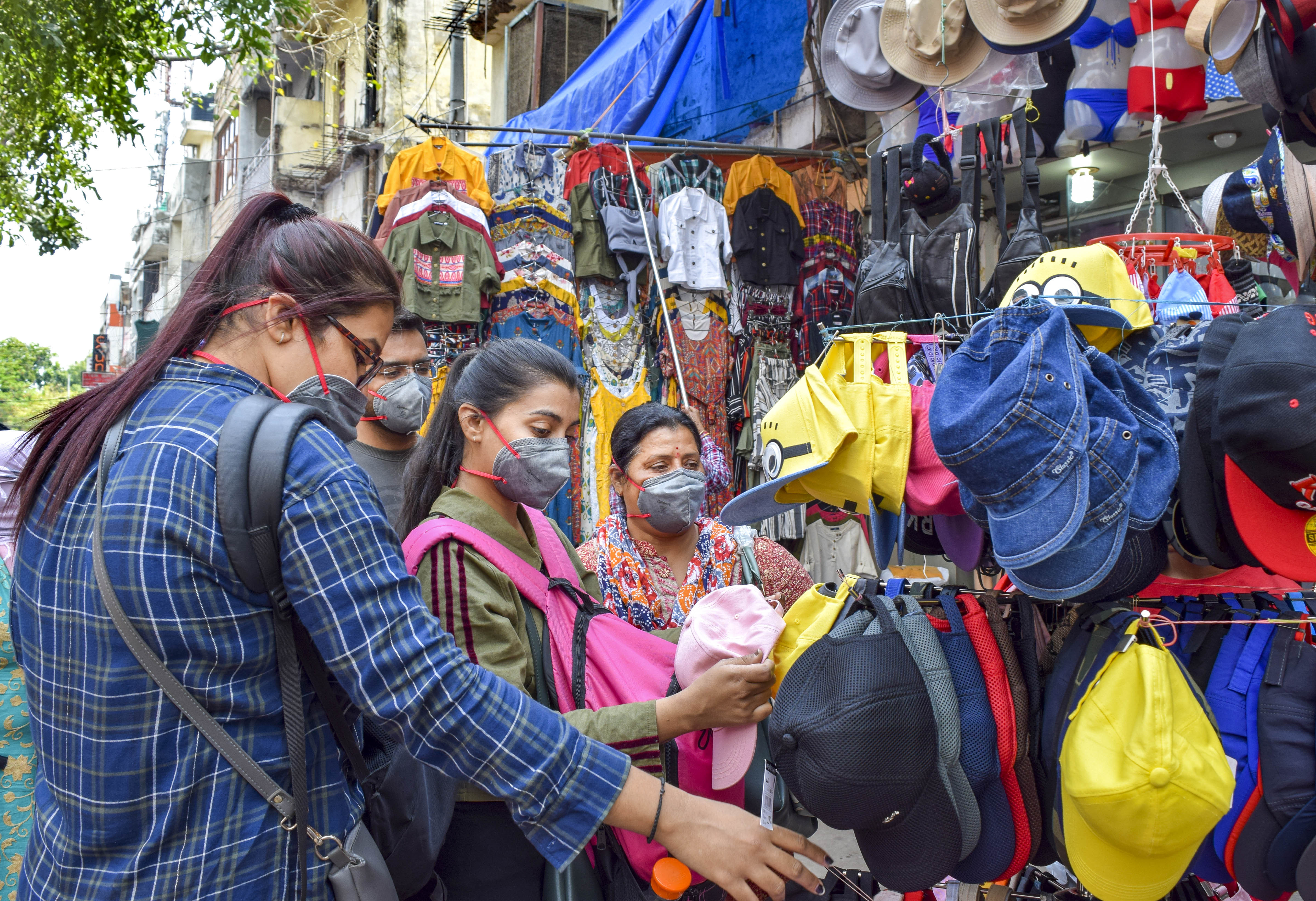 He had travelled to Switzerland and Italy between February 5 and 22 and returned to India on February 23. He initially was asymptomatic, but developed fever and cough after a day and reported to Ram Manohar Lohia Hospital on March 7.
"As per protocol, the family was screened and since he and his mother had fever and cough, both were hospitalised," a health ministry official said adding the man had to be put on oxygen support after he developed severe respiratory problems.
Local body polls in Andhra put off
Elections to rural and urban local bodies in Andhra Pradesh were on Sunday put off for six weeks by the state Election Commission in view of spread of coronavirus.
Elections to gram panchayats have been kept in abeyance for six weeks, state Election Commissioner N. Ramesh Kumar said.
"Taking due consideration of emerging challenges posted by coronavirus spread, the SEC is of the firm view that continuing with the election schedule may be detrimental and harmful to the public health at large," he told a press conference.

Elections to Mandal Parishad Territorial Constituencies and Zilla Parishad Territorial Constituencies are originally scheduled for March 21.
The commission decided to exercise its plenary powers under Articles 243K and 243ZA of the Constitution to put on hold the election process for a period of six weeks or till the threat of the deadly virus is arrested or declined and normalcy restored, Ramesh Kumar told a press conference.
10 persons in Calcutta hospital for coronavirus-like symptoms
Ten persons have been admitted to the isolation ward of the Beliaghata ID and BG Hospital in Calcutta with novel coronavirus-like symptoms, a senior health department official said on Sunday.
All the 10 persons, who are from across the state, have a history of travelling abroad or coming in contact with foreigners, he said.
One of the two admitted persons from the city had travelled to Switzerland in the last week of February, the official said.
"The other city resident had recently travelled to Darjeeling with a British citizen. After returning from the hill town, he complained of fever and cold," he said.
Swab and blood samples of the admitted persons have been sent for medical examination, the official said.
Coronavirus patient boards plane at Kochi airport; 289 passengers offloaded
At least 289 passengers of a Dubai-bound flight were offloaded at the airport in Kochi on Sunday shortly before takeoff after a UK national among them tested positive for novel coronavirus, official sources said.
The passenger belonged to a group of 19 holidaying in the hill resort town of Munnar in Kerala and was under surveillance, a Cochin International Airport Limited spokesman said.

He joined the group to reach the Kochi airport without informing authorities in Munnar, he said.
When the test result came, the authorities came to know that he was at the Kochi airport and travelling by an Emirates flight. Firstly, it was decided to offload all 19 passengers of his group, he said.
"Now, it is decided to offload the remaining 270 pax also and send them to hospital for further investigation", the spokesman said.