'Walk-in jabs needed for all age groups'
Congress takes government to task on Covid vaccines
Raising serious concerns about shortage of jabs in many states, the party also criticised the execution strategy that could lead to catastrophic consequences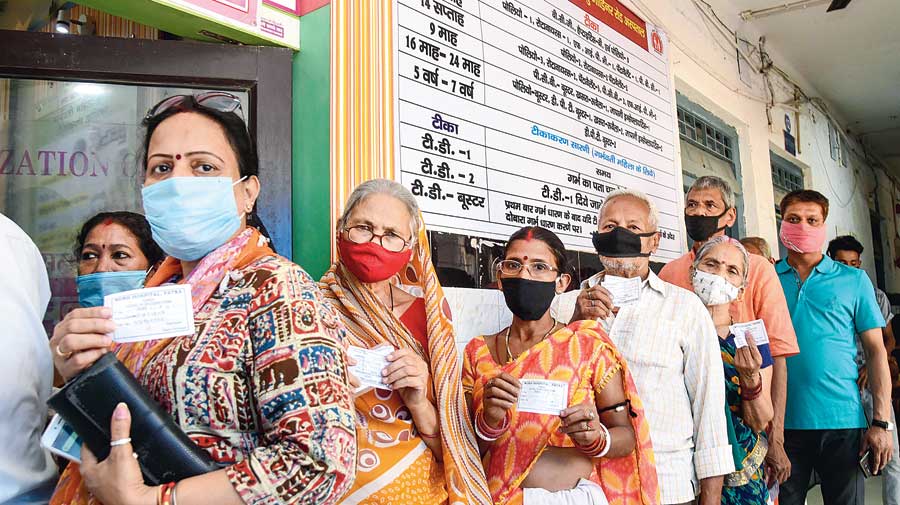 ---
---
The Congress on Wednesday said the Narendra Modi government was callous about the management of the second wave of the Covid-19 pandemic, raising questions about its attitude, preparedness and strategy.
Raising serious concerns about shortage of vaccines in many states, the Congress also criticised the execution strategy that could lead to catastrophic consequences.
It said the government became so engrossed in credit hunting for finishing off the coronavirus that it failed to make correct assessment of the lurking threat which is now manifesting throughout the country and has made India a global hotspot.
Rahul Gandhi tweeted: "It's ridiculous to debate needs & wants. Every Indian deserves the chance to a safe life." He was commenting on Union health secretary Rajesh Bhushan's assertion on Tuesday that vaccines would be given to the people who need it, not to those who want it.
The Congress has been critical of the slow vaccination drive, arguing that covering around 70 per cent of population may take more than a decade at this pace.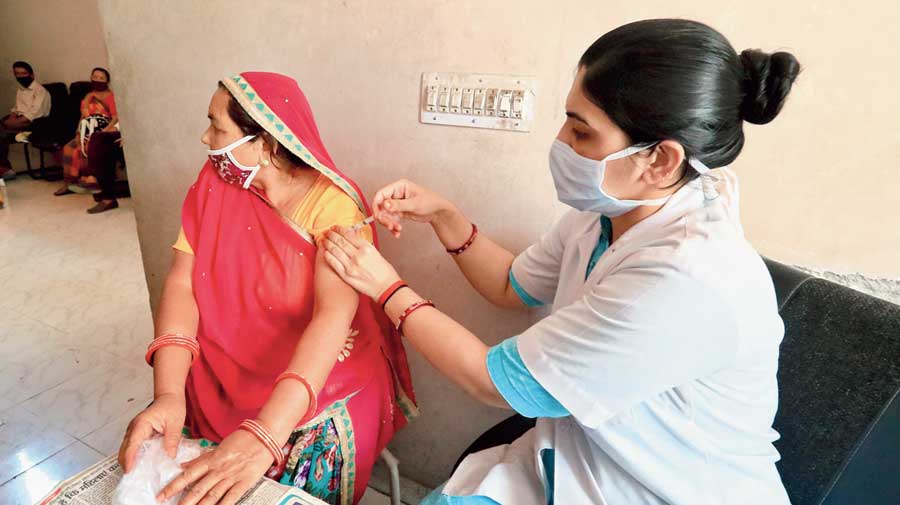 Former finance minister P. Chidambaram said in a series of tweets: "The IMA (Indian Medical Association) has called for universal vaccination. Several Chief Ministers have demanded universal vaccination. Yet the Central Government says there is no need for universal vaccination. The need of the hour is walk-in vaccination to all age groups without any pre-registration.
"Because of its unscientific and stubborn stance, the Government has allowed the number of infections to gallop every day. A grave catastrophe awaits the country."
On the need-and-want debate, Congress spokesperson Pawan Khera said: "It was a very insensitive remark. Whenever the crisis is at its peak, suddenly the political leadership disappears and bureaucrats take charge.
"Who decided that the bureaucrat needed the vaccine, but a delivery boy doesn't need a vaccine? The bureaucrat is a powerful man or a woman, they have access to the vaccine, but, a food delivery boy doesn't have access. Even frontline health workers can be deprived, who decides all this?"
Pointing out deficiencies in planning and execution, Khera said: "Why are we hearing reports that vaccination centres are getting closed because of shortage of vaccines in many states? Why is the wastage as high as 6 per cent? In states like Telangana, wastage is 17 per cent and 9 per cent in Uttar Pradesh. We are slipping behind even developing countries; some countries have vaccinated over 50 per cent of the population. We have covered barely 5 per cent."