Congress govt in Chhattisgarh cancels tender for new Assembly building
The government also stopped construction of ministers' residences and MLA hostels, citing need to fight the surging epidemic with all its resources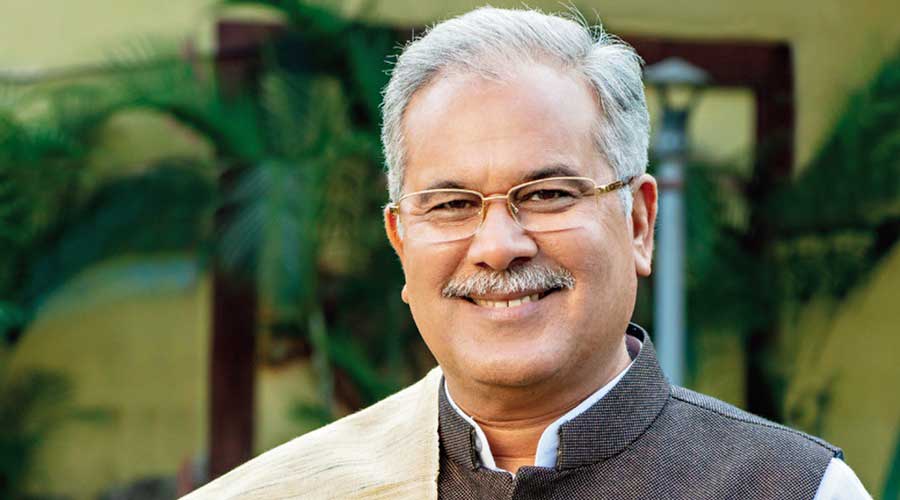 ---
---
Chhattisgarh's Congress government on Thursday cancelled the tender for a new Assembly building and stopped the construction of ministers' residences and MLA hostels, citing the need to fight the surging epidemic with all its resources.
The move comes at a time Prime Minister Narendra Modi has been roasted within and outside India for continuing with his Central Vista project in Delhi despite shortages of vaccines, oxygen, medicines and hospital beds hobbling the battle against Covid.
⚡ Chhattisgarh stops construction works of all major projects due to Covid-19 situation with immediate effect

➡️ Cancels tenders issued for new assembly building

➡️ Chhattisgarh government takes tough measures for austerity pic.twitter.com/UICmmOGxDU

— CMO Chhattisgarh (@ChhattisgarhCMO) May 13, 2021
The Congress leadership, accused by the BJP of hypocrisy in opposing the Central Vista project while carrying on with a similar programme in Chhattisgarh, reacted with glee to Thursday's development and asked Modi to learn from the example set by the state government.
Sources said chief minister Bhupesh Baghel had taken the decision before Union urban development minister Hardeep Singh Puri had laid the hypocrisy charge on the Congress. They said there had been no pressure on the chief minister from the party high command.
"Our priority is our citizens. Foundation was laid for a new Assembly building, Raj Bhavan, chief minister's residence, houses for ministers and senior officials, hostel for MLAs, new circuit house before corona struck," Baghel tweeted.
🙏 हमारे नागरिक-हमारी प्राथमिकता

कोरोना काल से पहले प्रदेश में नए विधानसभा भवन, राजभवन, मुख्यमंत्री निवास, मंत्रीगणों व वरिष्ठ अधिकारियों के आवास, नये सर्किट हाउस इत्यादि के निर्माण कार्य का शिलान्यास किया गया था।

आज संकट के समय में इन सभी निर्माण कार्य पर रोक लगाई जाती है।

— Bhupesh Baghel (@bhupeshbaghel) May 13, 2021
"Today all construction work has been stopped because of the pandemic."
Speaking to The Telegraph from Raipur, Baghel did not comment on the Central Vista project but obliquely implied that Chhattisgarh needed new government buildings much more than Delhi did.
"Our situation cannot be compared with New Delhi as we are a nascent state. Our new capital, already constructed (in Nava Raipur, Atal Nagar) by the previous government at a cost of Rs 6,000 crore, is lying unused. We don't have a chief minister's house in Raipur; the collector's bungalow is being used for the purpose," he said.
"The new capital can become functional only if we shift there and hence we thought of these projects worth Rs 400-500 crore. But the Covid outbreak put severe stress on our finances and the Centre is not helping. Even vaccines are to be bought by the states. Experts are predicting a third wave.
"Under these circumstances, we were left with no option but to cancel the projects. I took the decision on austerity measures on April 26. I wrote to the departments concerned on that very day to cut expenditures."
Baghel said a government's first priority must be the people, particularly in times of distress.
"Our resources must be prioritised for Covid relief. We cannot concentrate our money and energy on buildings in this critical phase of national life," he said.
Several foreign newspapers had lambasted Modi for persisting with what they saw as a vanity project amid a fearful resurgence of Covid in India that they blamed on his mismanagement and complacency.
The Congress too had targeted the Prime Minister, underlining how he had declared work on the Central Vista project an essential service to ensure that the lockdown did not disrupt construction. The project envisages a new Parliament and a host of other government buildings including a new home for the Prime Minister.
When Puri alleged hypocrisy and BJP president J.P. Nadda mentioned the Chhattisgarh project in a letter to Sonia Gandhi, the Congress had tried to extricate itself by asking whether the Prime Minister was following the Chhattisgarh government. Baghel's latest move has now put the party on a stronger footing.
Jairam Ramesh was quick to tweet: "Dear Prime Minister, this is how a responsive and responsible government works in a democracy. Chhattisgarh government is prioritising lives of its people above everything else and redoubling its efforts to fight Covid-19. When will you learn and stop this Central Vista madness?"
A joint letter written by Opposition leaders to the Prime Minister on Wednesday too had demanded that the Central Vista project be halted and the money earmarked for it used in procuring oxygen and vaccines.
Rahul Gandhi tweeted on Thursday: "Apart from vaccine, oxygen and medicine, even the Prime Minister has vanished. What is visible is Central Vista, GST on medicine and photographs of the Prime Minister here and there."
He added: "When a country faces a crisis, the government should ask itself if it's taking from the people or giving to them; if it's helpful or harmful. But the Government of India has abdicated its duty so people must come together for those in need. India stands united."
The Congress ran a social media campaign on the "missing" Prime Minister and home minister.