Congress arrogant, the nation is saying ab bahut hua: PM Narendra Modi
He said the arrogance of the Congress was on display when it imposed the Emergency and humiliated Jayaprakash Narayan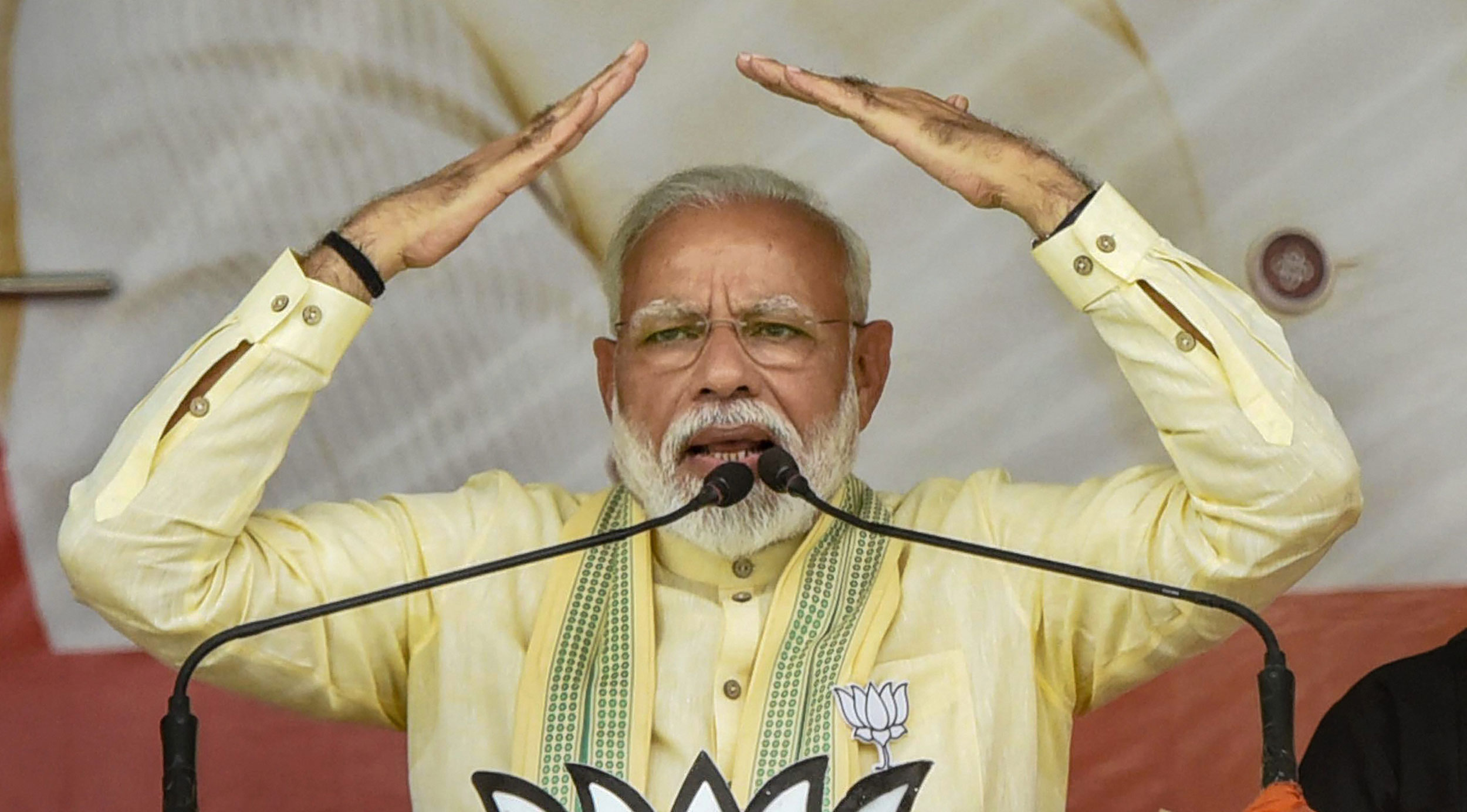 Prime Minister Narendra Modi addresses an election rally for the last phase of Lok Sabha polls, in Buxar, on May 14, 2019.
(PTI Photo)
---
Sasaram
|
Published 14.05.19, 11:16 AM
|
---
Lambasting the Congress over Sam Pitroda's hua to hua comment, Prime Minister Narendra Modi on Tuesday charged that the remark was a reflection of the party's arrogance with which it has been shrugging off its misdeeds while it was in power.

The three words hua to hua (whatever happened, happened) uttered by the Pitroda of the Naamdaar (Rahul Gandhi) in front of TV cameras sum up their attitude. This is the way they have brazened it out whenever their regimes have been discredited on account of corruption scandals, Modi told an election rally in Sasaram.
The nation is fed up and crying out ab bahut hua (now, enough is enough), he said, and added that people are fed up with the dynastic politics of the Congress, their corruption and arrogance. 
'The message will be loud and clear on May 23 when counting of votes is scheduled, Modi said, evoking chants of phir ek baar Modi sarkaar from the crowds.
In an obvious dig at Lalu Prasad's RJD, he said the arrogance of the Congress was on display when it imposed the Emergency and humiliated Jayaprakash Narayan and in the way it had allegedly sought to erase the contributions of Ambedkar from history. 
Modi accused the Congress of genuflecting before Pakistan-based terror during the years it ruled the country, seeking the bodies of terrorists after surgical strikes and air strikes carried out by our jawans and standing with the tukde-tukde gang. These are also the reasons why the nation is saying ab bahut hua, he added.