Colorado to celebrate Ambedkar's birth anniversary on April 14
The decision has brought cheer to Dalit groups and academics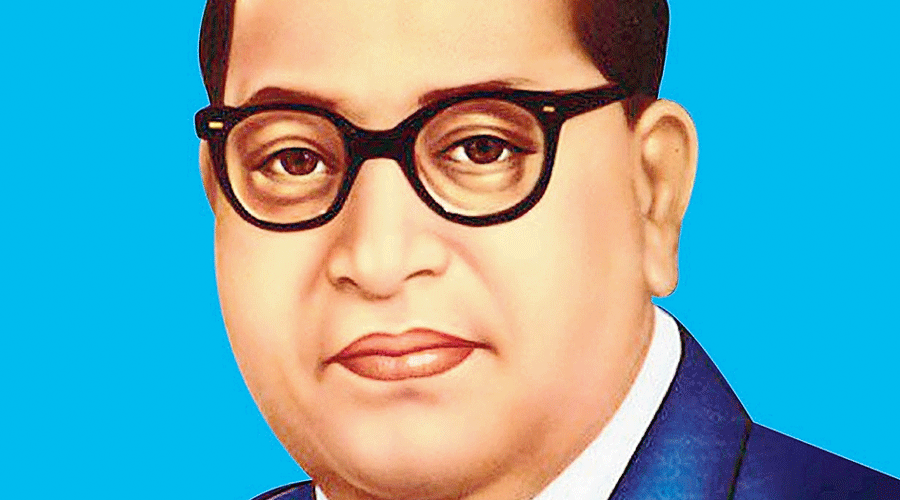 ---
New Delhi
|
Published 09.04.22, 01:19 AM
|
---
Colorado in the US will from this year celebrate B.R. Ambedkar's birth anniversary on April 14 as Dr B.R. Ambedkar Equity Day "to remember and honour his legacy of dedication to equity, social justice, human rights, and dignity".
The decision, a nod to Colorado's diverse population, has brought cheer to Dalit groups and academics and evoked suggestions that the Indian government eschew "tokenism" and work for the uplift of marginalised sections like Ambedkar.
Jared Polis, the Colorado governor, has issued a proclamation that says: "WHEREAS Colorado is home to a diverse population of multiple races and ethnicities encompassing Native American, Black, Hispanic, White, Asian, Pacific Islander and other populations. Diverse communities all over the world continue to experience systemic racism, injustices and discrimination….
"Ambedkar was 'the Chief Architect of Indian Constitution'; he was a profound social reformer, humanist, nation builder, an eminent constitutional lawyer, journalist, educationalist, economist, lawmaker, environmentalist, statesman, and emancipator of millions of downtrodden, to endorse equality, justice, dignity, and fraternity in independent India….
"WHEREAS, he is also recognised for the revival of Buddhism in modern India to embrace the principles of compassion and non-violence for a society that leads to equality, liberty, justice, and fraternity; and WHEREAS, Dr B.R. Ambedkar Equity Day is an opportunity to remember and honour his legacy of dedication to equity, social justice, human rights, and dignity, which continues to inspire people in Colorado and across the world; THEREFORE, I… do hereby proclaim April 14, 2022 as DR B.R. AMBEDKAR EQUITY DAY."
Anil Wagde, an Atlanta-based IT professional and member of the Ambedkar Association of North America, said the organisation had been approaching all state governments in the US to celebrate Ambedkar's birth anniversary. He said cases of caste-based atrocities were on the rise in the US in recent years.
"Babasaheb was forgotten by the mainstream but kept alive by the marginalised. Today, Babasaheb is being adopted by all political parties. His thoughts on policies, economics, society in general are extremely relevant today," Wagde said.
Shreyat Boudh, a PhD student at MG Antarashtriya Hindi University, Wardha (Maharashtra), said the Indian government needed to promote Ambedkar's philosophy among people instead of indulging in "tokenism". The Modi government has built memorials at a few places associated with Ambedkar.
"The central government is building monuments and memorials in the name of Ambedkar. On the contrary, it is denying reservation to the Scheduled Castes and Scheduled Tribes and backward classes through privatisation and outsourcing of jobs. It is not doing anything to spread his philosophy," he said.
Boudh said the NCERT, which is in the process of changing the school curriculum, should include Ambedkar's analysis of society and caste in the syllabus.
"The caste consciousness of people is getting stronger by the day. Babasaheb's Annihilation of Caste (an undelivered speech written in 1936) and his critical analysis of Hindu society should be included in sociology, history and literature subjects in higher classes," Boudh suggested.
Prof. Y.S. Alone, a faculty member at JNU, said Ambedkar was the only 20th-centurty figure who had tried to establish equality in India cutting across societies and cultures. He espoused transformations not through the lens of theology but from the standpoint of scientific rationality and consciousness, which made him unique, Alone said.
Prof C. Laxmanan, an Ambedkarite scholar, said the Colorado proclamation had sent out a message that Ambedkar was not just for SCs and STs, or for India or Indians alone, but for the entire world, an individual who stood for the emancipation of societies that suffer from socio-economic and cultural deprivation.