Collegium push for Dalit judge in Supreme Court
The last CJI from among the Scheduled Castes was Justice K.G. Balakrishnan, who held office from January 14, 2007, to May 11, 2010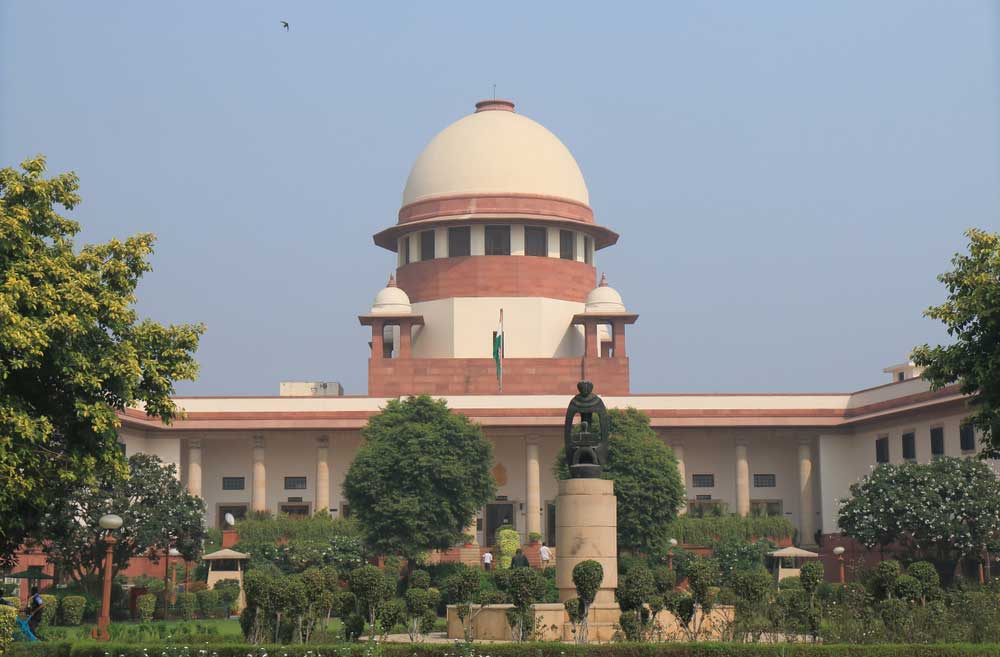 ---
---
The Supreme Court collegium has recommended two judges for elevation to the top court, one of them a possible future Chief Justice who would also be the first Dalit judge in over a decade to hold the country's highest judicial office.
Justice Bhushan Ramkrishna Gavai, a Bombay High Court judge, is from the Scheduled Castes and could eventually become the Chief Justice of India on May 14, 2025.
The last CJI from among the Scheduled Castes was Justice K.G. Balakrishnan, who held the office from January 14, 2007, to May 11, 2010.
The other judge recommended for elevation is Himachal Pradesh Chief Justice Surya Kant.
The collegium of Chief Justice Ranjan Gogoi and Justices S.A. Bobde, N.V. Ramana, Arun Mishra and R.F. Nariman decided on the two names on Wednesday evening.
The official resolution, formally released on Thursday, said the collegium had "taken into consideration (the) combined seniority… of Chief Justices and senior puisne Judges of High Courts, apart from their competence, conduct and integrity".
"The Collegium has also kept in mind the desirability of giving due representation…, as far as possible, to all the High Courts as well as to all sections of the society including those belonging to SC/ST/OBC categories, women and minorities….
"The Collegium, therefore, recommends that… Justice Bhushan Ramkrishna Gavai and… Justice Surya Kant be appointed as Judges in the Supreme Court of India."
Once the President clears the names along with those of two others — Jharkhand Chief Justice Aniruddha Bose and Gauhati High Court Chief Justice A.S. Bopanna — it would be the first time that the top court would have its full sanctioned strength of 31 judges.
Justice Gavai — who would have a six-month tenure as CJI when his turn comes — was appointed a Bombay High Court judge in November 2003. He is No. 8 in the combined seniority of high court judges across the country. The collegium considered his position — No. 4 — in the seniority of judges originally from Bombay High Court.
"His recommendation, in no way, is to be misconstrued to mean that three senior-most Judges (originally) from Bombay High Court (two of them serving chief justices) are less suitable than… Justice Gavai. On his appointment, the Supreme Court Bench will have a Judge belonging to Scheduled Caste category after about a decade," the resolution said.
"Justice Surya Kant stands at Sl No. 11 in the combined seniority of High Court Judges on (an) all-India basis," it added.