Climate change linked to fall in wheat yield
The 2022 heatwave is estimated to have led to at least 90 deaths across India and Pakistan, says study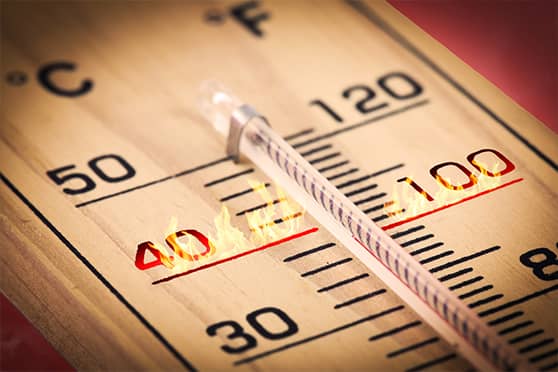 ---
Published 24.05.22, 01:34 AM
|
---
Climate change is not only responsible for the unprecedented heat wave in India this year but also forced a U-turn in the India's declared foreign policy of supplying wheat to countries where supply was impacted by the Ukraine war, pointed out a report prepared by nearly 30 global scientists from 10 countries.
"The 2022 heatwave is estimated to have led to at least 90 deaths across India and Pakistan. The heat reduced India's wheat crop yields, causing the government to reverse an earlier plan to supplement the global wheat supply that has been impacted by the war in Ukraine," the report says.
The study, carried out by the World Weather Attribution network that conducted a rapid analysis of the link between climate change and the heatwave, was based on observations from 20 models and found that "the probability of an event such as that in 2022 has increased by a factor of about 30… because of climate change" that has been triggered by a 1.2°C average temperature rise over global benchmark, which was set at 1900.
"Heatwaves are the deadliest extreme weather events… At the same time they are the type of extremes most strongly increasing in a warming world. As long as greenhouse gas emissions continue, events like these will become an increasingly common disaster," said Friederike Otto from Imperial College, London, one of the major contributors in the study.
"With future global warming, heatwaves like this will become even more common and hotter," the report stated, predicting that "such a heatwave would become an additional factor of 2-20 more likely and 0.5-1.5°C hotter compared to 2022" in case of a 2°C rise; a most likely scenario as envisaged by most climate scientists.
The report has put on record that the predicted results are "likely (to be) conservative", indicating that the actual outcomes may turn out to be harsher.
"High temperatures are common in India and Pakistan but what made this unusual was that it started so early and lasted so long. We know this will happen more often as temperatures rise and we need to be better prepared for it," said professor Krishna Achuta Rao from the Centre for Atmospheric Sciences, IIT Delhi, one of the authors of the report.
"Thousands of people in this region who, to begin with, contributed very little to global warming, are now bearing the brunt of it and will continue to do so if emissions are not significantly cut globally," said Arpita Mondal, another author and a professor in the department of civil engineering & interdisciplinary programme in climate studies in IIT Bombay.
The report pointed out that the early heatwave this year was accompanied by much below-average rainfall and humidity and constituted a dry heat wave, mainly affecting people who had to go out to earn a daily wage and lack access to consistent electricity and cooling at home. This limits their options to cope under prolonged stress of heat.
"Rising temperatures from more intense and frequent heat waves will render coping mechanisms inadequate as conditions in some regions meet and exceed limits to human survivability. Mitigating further warming is essential to avoid loss of life and livelihood," said the scientists.