Clean air have-nots & a have: NCAP comes a cropper
Till now only 12 cities have cut down the pollution level (by) 10 per cent or more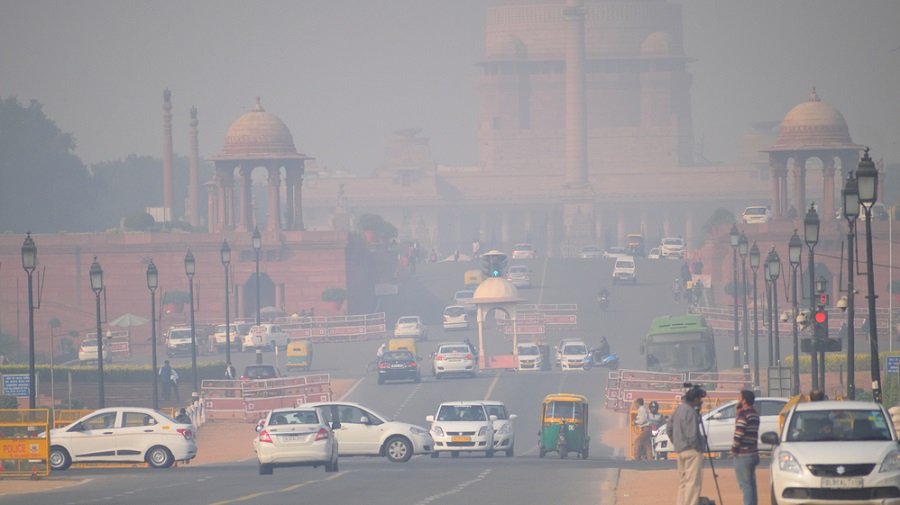 Representational image.
File photo.
---
Calcutta
|
Published 20.01.22, 01:04 AM
|
---
Reward for electing Prime Minister Narendra Modi a second time: breathing privileges.
Varanasi city, which falls in Modi's constituency, cut its toxic PM (particulate matter) 2.5 level by more than half between 2019 to 2021 under the National Clean Air Programme but most other targeted cities showed "little or no progress on ground", an analysis has revealed.
Experts said that Uttar Pradesh, home to some of the country's most polluted cities, had used only 16 per cent of the Rs 60 crore allocated to it under the programme — and that most of the money spent went to Varanasi.
The programme covered "non-attainment cities" —those that had for five years (2011-15) lagged behind the national air quality standard of an annual PM 2.5 concentration of 40 micrograms and PM 10 concentration of 60 micrograms.
"Three years since the National Clean Air Programme (NCAP) was implemented across India to reduce particulate matter levels in 132 cities by 20-30 per cent, data shows there has been little or no progress on ground," reads the report, which analysed data generated by the Continuous Ambient Air Quality Monitoring System, generated and documented by the Central Pollution Control Board.
"Till now only 12 cities have cut down the pollution level (by) 10 per cent or more, and can be considered somewhat on course; while the levels either increased or marginally decreased during the period in 25 cities," a representative of the analysis team said.
Aarti Khosla, part of the analysis team, flagged a bigger concern: "A review of the NCAP in the last three years shows that despite the programme's focus on improving air quality monitoring, only 37 out of the 132 non-attainment cities had enough data available (at least 50 per cent of their pollution data) to analyse their performance."
The analysis was carried out jointly by Carbon Copy, a non-profit, and Respirer Living Sciences.
Varanasi showed the highest reduction in PM 2.5 levels — by 52 per cent — from 91 micrograms in 2019 to 44 micrograms in 2021. "A few things happened together in Varanasi. First, the spate of construction that had begun since Modiji became Prime Minister settled down around 2019," said A.S. Raghubanshi, director of the Environment and Sustainable Development Institute of Banaras Hindu University.
"Moreover, the local administration started to act, improving roads and cleaning dust, once a lot of criticism poured in over the high pollution in the Prime Minister's constituency."
Raghubanshi said the conversion of a proportion of Varanasi's three-wheelers into battery-operated ones and the large-scale elimination of diesel-run generators too had contributed to the trend.
Ghaziabad in Uttar Pradesh remained the city with the most polluted air in the country with a PM 2.5 level of 111 micrograms, with Delhi following closely with 102 micrograms. Noida (98 micrograms) and Moradabad (95 micrograms) were among the table toppers.