Christmas message: Where are we heading to?
It is now a global festival that has transcended the perimeters of religion and symbolises different sentiments — love, friendship, hope, benevolence, forgiveness and amity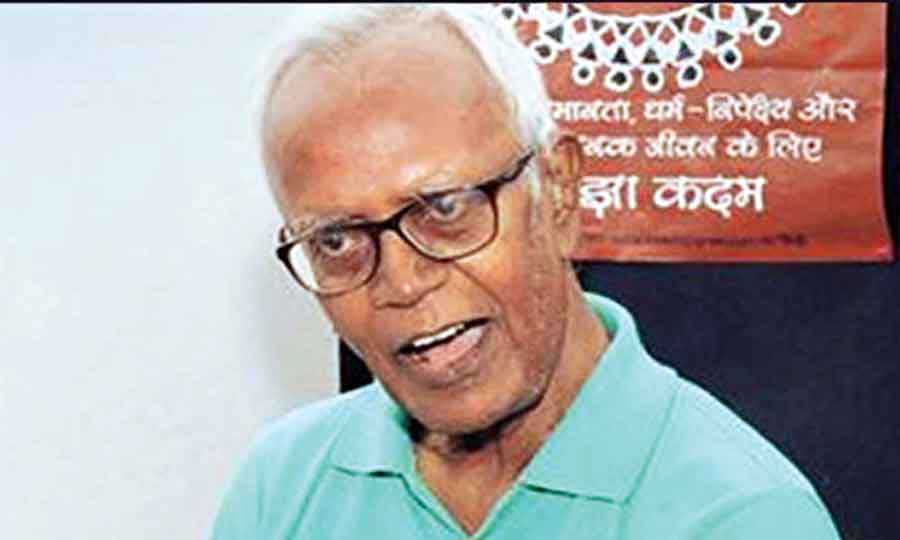 Fr. Stan Swamy
File picture
---
Published 25.12.20, 12:55 AM
|
---
This Christmas, I remember my fellow Jesuit, Fr. Stan Swamy. December 25 is his 79th day in jail. I wonder how he is celebrating the birth of Jesus Christ at Taloja.
As a true Jesuit, I am confident that he is reaching out to the fellow prisoners and sharing with them the joy of the newborn divine Baby Jesus, and if the jail authorities do not ask him to appeal to the court for permission, he would distribute some sweets and wish them all a Feliz Navidad.
As winter sets in, close to 2.6 billion Christians across the globe, and other believers alike, brave themselves up for Christmas. It is now a global festival that has transcended the perimeters of religion and symbolises different sentiments — love, friendship, hope, benevolence, forgiveness and amity. It is the season of gaiety and giving. It teaches us to share the joys of life; for it is in giving that we receive.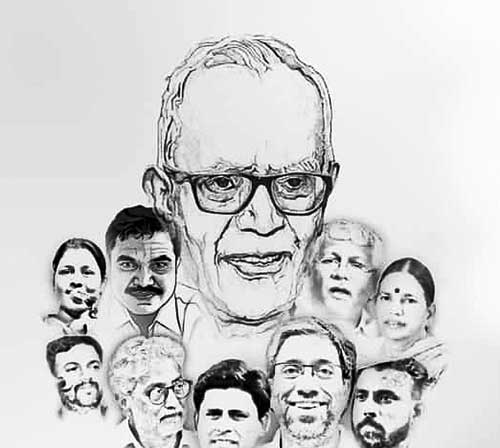 Unfortunately, Christmas celebrations now are far removed from the first Christmas celebrated 2,020 years ago by only three people in a manger in a small little village in Bethlehem — Joseph, Mother Mary and Baby Jesus — in the company of some shepherds. Now it has become highly commercialised, devoid of its human elements. Hence, its true essence is lost.
It is the shepherds who received the good tidings of Jesus' birth first. I remember the tens of thousands of farmers who are protesting in Delhi and elsewhere against the unconstitutional and draconian farm laws. I pray that this Christmas brings them some good news.
This loss of humanism is all the more glaring in the treatment being meted out to an octogenarian, Fr. Stan. The world is not unaware of the arrest of the 83-year-old Jesuit who has committed his entire life to the uplift of the poor, the marginalised and the voiceless, and who is also suffering from advanced Parkinson's disease. For all his commitment and services, today he is under investigation by the National Investigative Agency (NIA) for his alleged participation in the Elgar Parishad case — since October 7.
What is even more pathetic is that a person with his condition had been denied his basic necessities by the insensitive bureaucracy — his straw and sipper. These two harmless and nondescript items have been an integral part of his existence for the past few years now and yet the powers that be have turned a blind eye towards this.
If this is the kind of treatment being meted out to a person who is only under investigation, then one can wonder at the treatment accorded to ordinary inmates who may or may not have been wrongfully detained for years.
Where are we heading to? Where is our humanity? How many times shall the Son of God have to descend to the Earth to save us from our own selves? Can this Christmas be an occasion of hope and freedom for thousands of unfortunate prisoners like Father Stan and distressed farmers who are the lifeline of our country?
I appreciate the steps taken by some good people who campaigned to provide Father Stan with a straw and a sipper. He needs more than these — fair trial and justice.
Gurudev Rabindranath Tagore had said: "Every child comes into the world with the message that God is not yet disappointed with humans. Let our celebration of Christmas not turn into a meaningless annual ritual but an event of hope and freedom."
It is said: "A thousand times in history a baby has become a king. But only once in history did a king become a baby."
On this joyous occasion of Christ's birth, I wish all readers a Merry Christmas and a joyful New Year 2021.