Chinese soldier held by Indian troops in eastern Ladakh
Incident happened on January 8, man taken to custody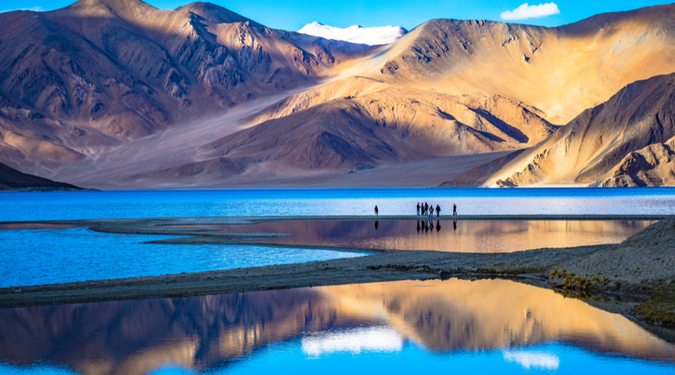 ---
---
A Chinese soldier was apprehended by Indian troops from an area south of the Pangong lake in eastern Ladakh in the early hours of January 8, official sources said on Saturday.
The People's Liberation Army (PLA) soldier had transgressed into the Indian side of the Line of Actual Control and was taken into custody by Indian troops deployed in the area, they said.
"During early hours of 08 January 21, a Chinese soldier was apprehended on the Indian Side of the LAC, in Ladakh, in an area South of Pangong Tso lake. The PLA soldier had transgressed across the LAC and was taken into custody by Indian troops deployed in this area," NDTV quoted an official as saying.
The capture of the Chinese soldier comes in the midst of an eight-month-long bitter border standoff between the two armies in eastern Ladakh.
Troops from both sides are deployed along the LAC since the friction erupted last year due to unprecedented mobilisation and forward concentration by Chinese troops.
The sources said the PLA soldier is being dealt with as per laid down procedures and circumstances under which he had crossed the LAC are being investigated.
India and China have held several rounds of talks at the diplomatic and military-level to resolve the standoff that erupted in early May.
At the latest round of foreign ministry-level talks on December 18, the two sides said that they have agreed to continue work towards ensuring complete disengagement of troops in all friction points along the Line of Actual Control (LAC). The meeting also decided to hold the next round of military dialogue at an early date.