Chidambaram to ED: Produce transcripts
The bench extended till Wednesday the interim protection from arrest granted to Chidambaram on August 23 in the case lodged by ED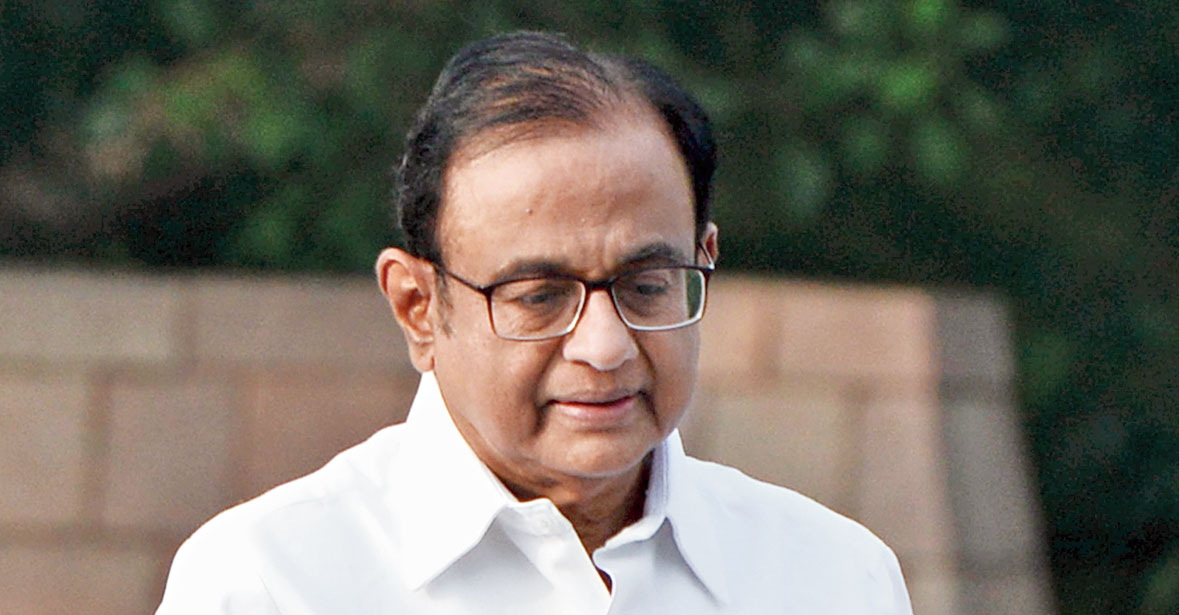 ---
---
Former finance minister P. Chidambaram said in the Supreme Court on Tuesday that the Enforcement Directorate should be asked to produce transcripts of his questioning in the INX Media money laundering case, and claimed the probe agency wanted his arrest just to "humiliate" him.
Chidambaram's counsel told the apex court he was quizzed by the Enforcement Directorate on three dates in 2018 and 2019 and the transcripts would make it clear whether he was evasive in his replies, as the agency had alleged while seeking his custodial interrogation.
"Their (ED) case is that they have all the evidence and documents. Our case is that they never put it (document) to him during the questioning," senior advocate Kapil Sibal, appearing for Chidambaram, 73, told a bench of Justices R. Banumathi and A.S. Bopanna.
The bench, which will continue with the hearing on Wednesday, extended till then the interim protection from arrest granted to Chidambaram on August 23 in the case lodged by the ED.
Solicitor-general Tushar Mehta, appearing for the ED, said he would respond to Chidambaram's plea seeking production of transcripts of his questioning on December 19, 2018, and January 1 and January 21, 2019, during his arguments on Wednesday.
During the arguments, Sibal said the ED cannot place documents in the court randomly and "behind the back" for seeking Chidambaram's custody.
"They are just producing documents at random and saying this is part of the case diary," Sibal said.
"They cannot place the documents behind the back and seek custody of accused. This is not permissible under the law."
The transcripts of questioning would show whether the ED had confronted Chidambaram with the documents that it showed in the Delhi High Court, which on August 20 denied anticipatory bail to Chidambaram in the INX Media cases lodged by the CBI and the ED, he said.
Senior advocate A.M. Singhvi, also appearing for Chidambaram, said: "You (ED) want to arrest me, but for what reason? The answer is — to humiliate me, to humiliate me and to humiliate me, minute by minute and hour by hour."
He argued that ED had lodged the case in 2017 whereas the offences alleged are of the period 2007-2008.
Penal provisions under which the case has been lodged became "scheduled offences" under the Prevention of Money Laundering Act (PMLA) only after the 2009 amendment, he said.