Centre hits back at Rahul, quiet on Maneka
Rahul had tweeted: 'The greatness of a nation can be judged by the way its animals are treated. Mahatma Gandhi.'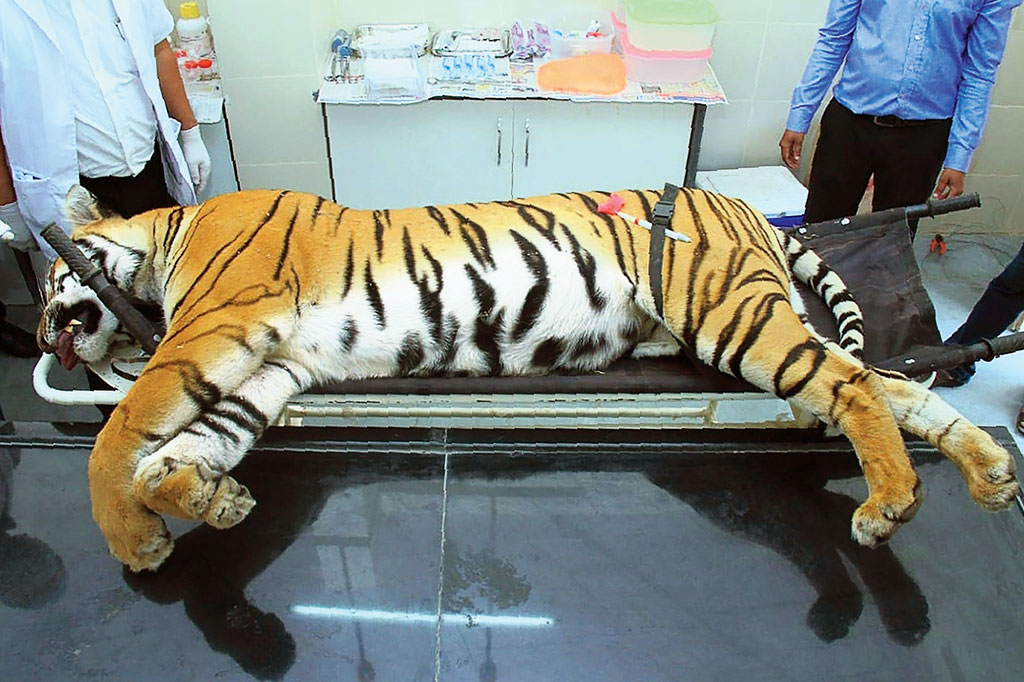 ---
---
Congress president Rahul Gandhi's subtle observation about the killing of tigress Avni infuriated the Centre, with environment minister Harsh Vardhan claiming that no past government had worked more seriously for animals.
Rahul had tweeted: "The greatness of a nation can be judged by the way its animals are treated. Mahatma Gandhi."
The tweet came in the wake of the killing of the six-year-old mother of two cubs in a forest in Maharshtra's Yavatmal district last week, which has triggered protests by wildlife activists. Avni was shot on suspicion that she had killed 13 humans.
Harsh Vardhan responded: "The Central Government does not need a certificate from Rahul Gandhi. The kind of seriousness, depth and honesty that the Central Government works with, I think no other prior government has done it like this."
Surprisingly, the minister did not lock horns with cabinet colleague Maneka Gandhi who had on Sunday directly attacked Maharashtra's BJP-led government over the decision to shoot the tigress. She had described the shooting as a "ghastly murder" and a "straight case of crime" and said she was deeply saddened.
Maneka also lashed out at the choice of sharp-shooter Asgar Ali, describing him as "trigger-happy" and saying he was not authorised to shoot the tigress. She said she would take up the matter "very strongly" with Maharashtra chief minister Devendra Fadnavis.
Fadnavis said on Monday that preliminary reports say the tigress was shot in self-defence after it attacked forest department officials.
Asked about Maneka's comments, Fadnavis said she had used "harsh words". "But her sentiments should be understood…. It was a difficult decision. Whether the procedure was correct or not will be checked," he added.