Casteist slur not in public place, Karnataka HC bins charges
High court quashes a case pending against a person as it found that the alleged abuse was made in the basement of a building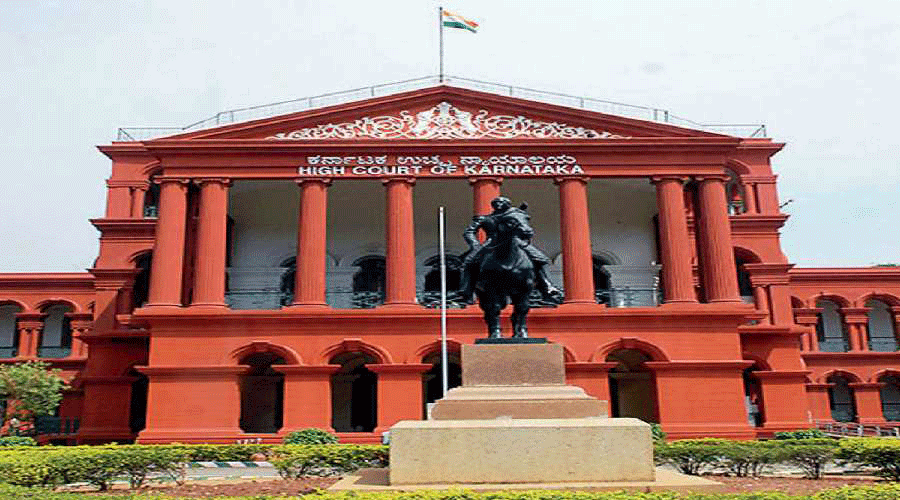 Karnataka High Court.
File photo
---
Bangalore
|
Published 24.06.22, 12:43 AM
|
---
Karnataka High Court has said that for offences under the Scheduled Castes and the Scheduled Tribes (Prevention of Atrocities) Act, the hurling of casteist abuse must be in a public place.
It quashed a case pending against a person as it found that the alleged abuse was made in the basement of a building, where the victim and his co-workers alone were present.
In the incident that is claimed to have occurred in 2020, Rithesh Pias allegedly made the casteist abuse against Mohan in the basement of a building where he was working with the others. All the workers were employed by the building owner, Jayakumar R. Nair.  
Justice M. Nagaprasanna, in his verdict on June 10, noted: "Two factors will emerge from a reading of the aforesaid statements — one being, the basement of the building was not a place of public view, and two, only persons who claim to be present were the complainants and other employees of Jayakumar R. Nair or friends of the complainants. 
"Hurling of abuses is clearly not in a place of public view or a public place for the Act to be attracted in the case at hand."
The court noted that there were other factors in the case. The accused, Pias, had a dispute with the building owner, Nair, and had obtained a stay against the construction of the building. The court concluded that Nair was firing at Pias from the "shoulder of his employee (Mohan)".