Cases will peak in July in India, says WHO expert
'India has done a good job containing virus, numbers not large given country's population'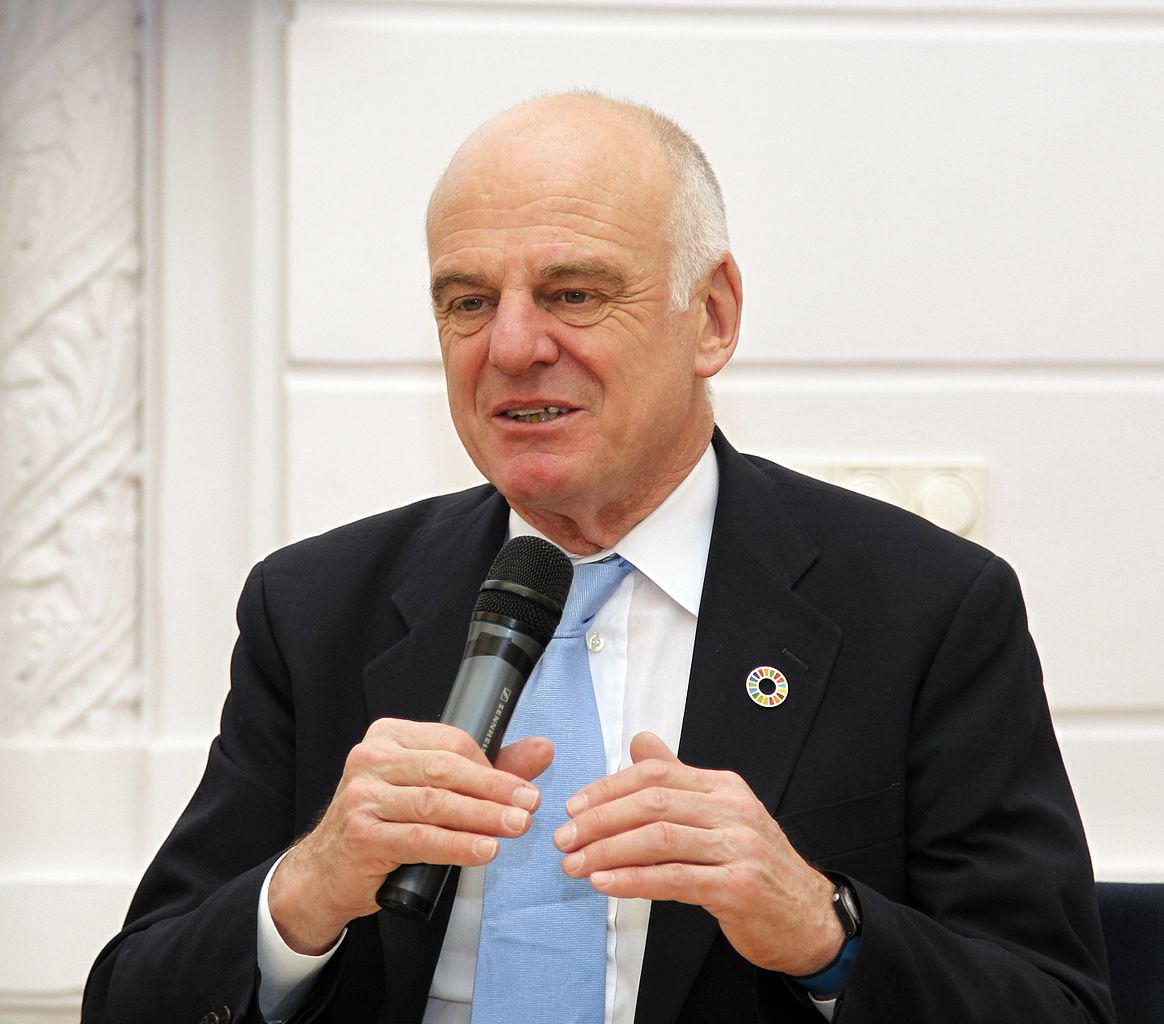 Dr David Nabarro
(Wikimedia Commons)
---
New Delhi
|
Published 09.05.20, 02:53 PM
|
---
The government acted quickly on containing the spread of Covid-19 in India and that is why the country has reported a relatively small number of cases, Dr David Nabarro, the World Health Organization's (WHO's) special Covid-19 envoy, told news channel NDTV.
"When the lockdown lifts, there will be more cases. But people should not be scared. In the coming months, there will be an increase in (the number of) cases. But there will be stability in India..." the channel quoted him as saying.
"There will be sporadic outbreaks over time immediately after the lockdown. Thereon, the outbreaks will be contained. I agree with the timing. Around July-end, there will be a flat peak but it will get better," he added.
India has used the lockdown to limit the spread of the disease to specific areas.
"The lockdown has managed to keep the virus reasonably well located in some specific places. Maharashtra, Gujarat, Rajasthan, Delhi and Tamil Nadu. But it is very much located in some of the urban areas," he said.
"Because India acted quickly, you have got the situation under control in most settings. It is difficult to control it in a dense set-up. You are certainly slowing down the numbers. Your doubling rate is 11 days," he added.
Dr Nabarro said that given India's population, the number of cases is not large.
On whether the Indian population's different age structure contributed to the low case count, he said: "It does seem that mortality rate is higher in countries with large population of old people."
His comments came as the number of cases in the country stood at 59,662 and the death toll was 1,981. The Telegraph Online reported on Saturday that a medical panel had proposed testing pregnant women seeking prenatal care, patients without respiratory symptoms, and healthcare workers in 80 district hospitals across India to determine the extent of the Covid-19 infection amid evidence of community spread.
In a bid to develop a coronavirus treatment, the Indian Council of Medical Research announced on Friday that it has started a clinical trial to offer plasma — a blood product — from patients who have recovered from Covid-19 to 452 patients in 32 hospitals that could shortly be expanded to include 83 more hospitals.
Experts warn that there could be an "avalanche" of new cases in India as lockdown restrictions are gradually removed.